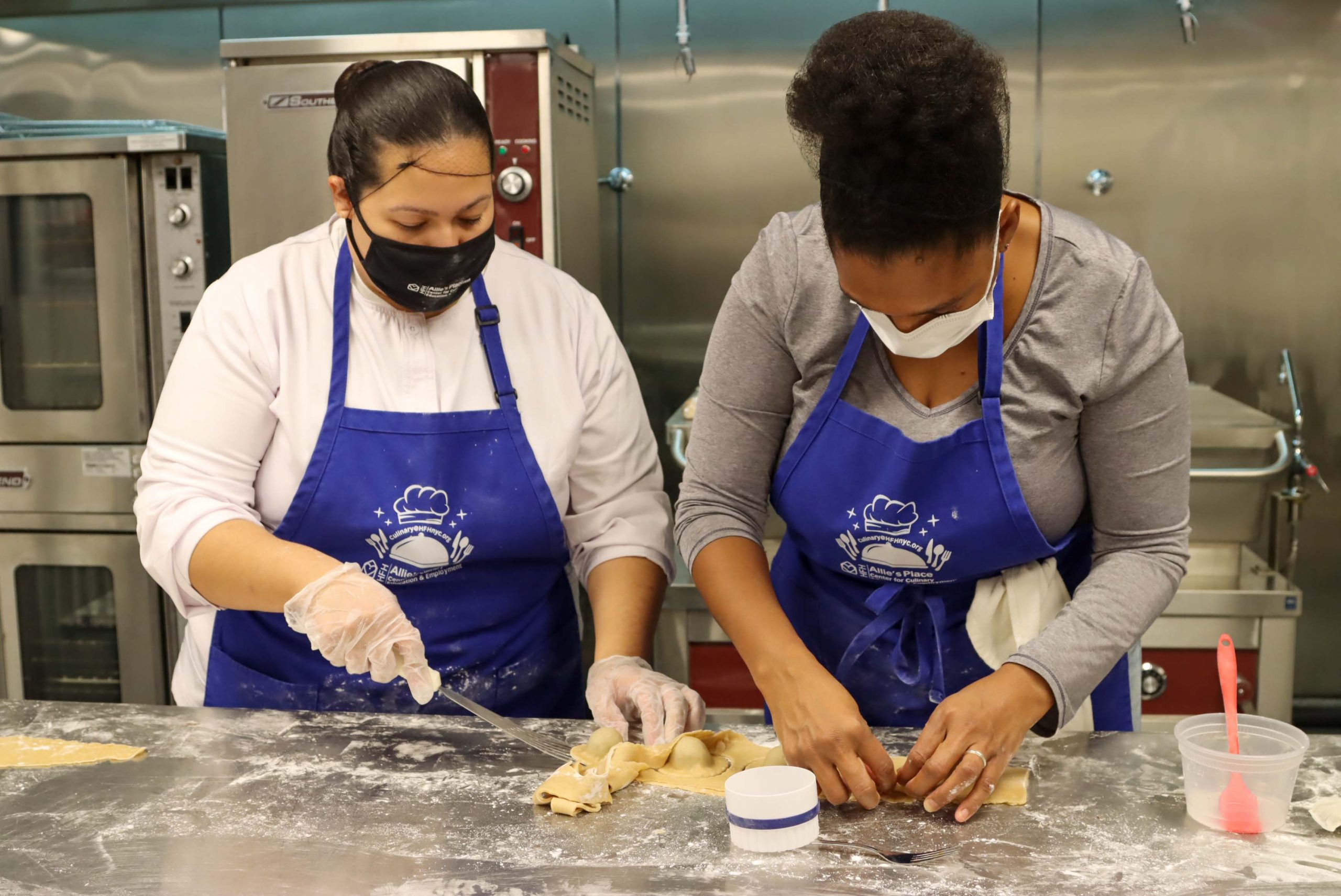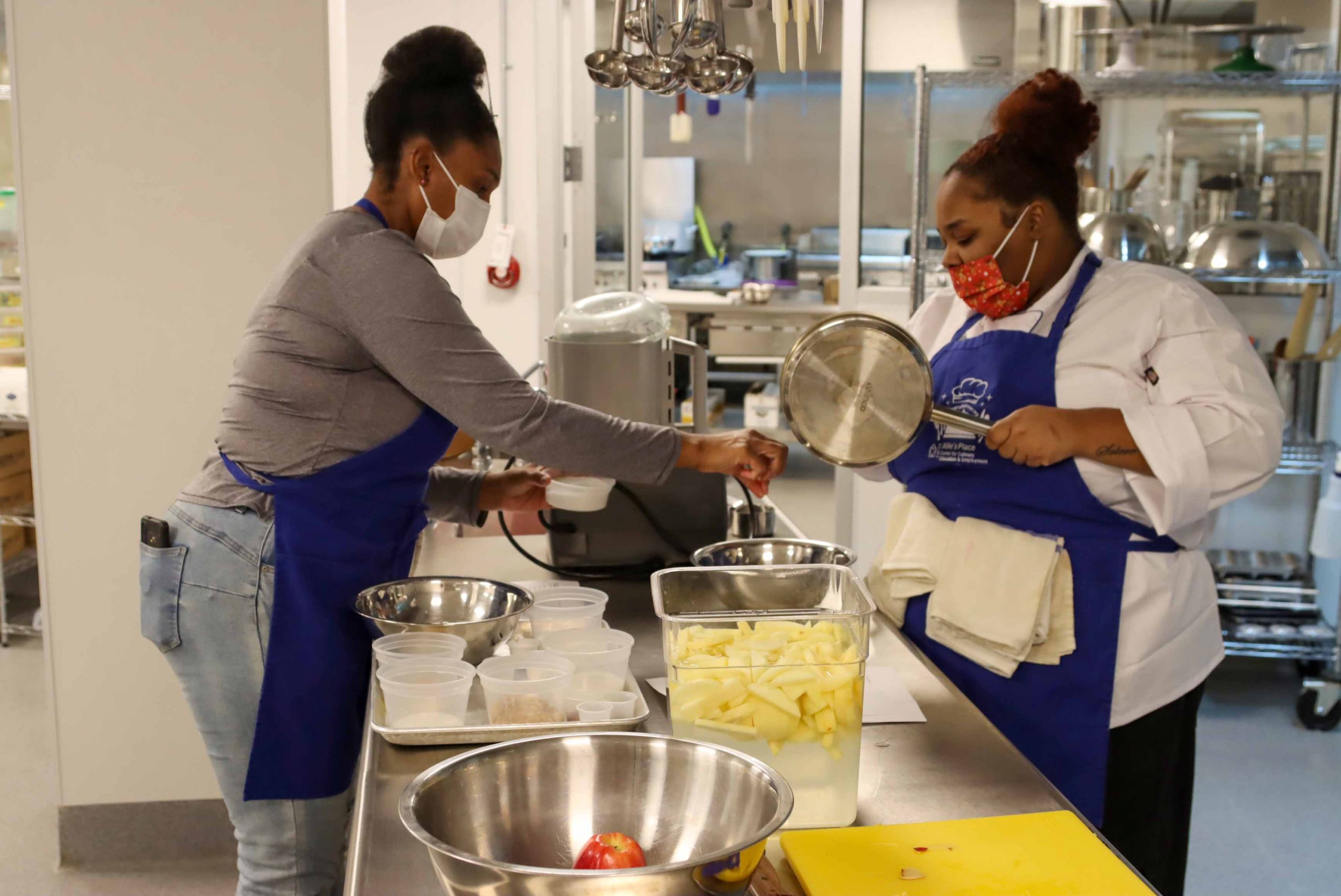 Noreen started at Allie's Place Center for Culinary Education & Employment as a student in Culinary Essentials 1, the Center's core five-day job-training course. Having developed a passion for learning the ins and outs of various cuisines, she went on to take a collection of other courses, including a Ravioli Workshop and Classic French baking. Her strong work ethic and willingness to learn new skills stood out to the Culinary Team, and she was offered a position for a three-month Culinary Internship in early January.
"She's kind of a natural at just about anything. She is always very eager to try something different that she hasn't tried before," said Lead Chef Instructor Gabriel Rodriguez. "When she gets this kind of experience under her belt, and she decides that she wants to go into the food service industry, I hope she tries a little bit of everything."
As a Culinary Intern, Noreen works side by side with Chef Gabriel Rodriguez and Assistant Chef Instructor Jayda Gabriel. She helps set up for classes, assists the chefs with anything that they may need, and jumps in when she sees other students that may need additional one-on-one instruction.
"She has completed the program herself; she knows how it is to be in someone's shoes who has maybe never stepped foot in the kitchen before," said Chef Gabriel Rodriguez. "If she sees someone who might need some extra help, she is the first one to jump in."
Director of Culinary Education Marcella Rodriguez was impressed by Noreen's development throughout the program.
"I have seen Noreen's knowledge about food and her level of comfort with culinary techniques and terminology grow throughout the program and at her time here as an intern," said Marcella Rodriguez. "My hope is that [her] confidence will continue to grow as she continues to learn and apply her skills in the kitchen."
In addition to her passion for learning, Noreen enjoys being able to share her culinary knowledge with her three kids.
"It's a bonding moment with your kid. You learn it, and then you go home, and you do it with your child," said Noreen.
The culinary programming at Allie's Place is open to residents in the community. A community resident herself, Noreen encourages others to take advantage of the free courses offered at Allie's Place.
"The chefs are great. I really love that," said Noreen. "If something is working for me, and I enjoy it, and the environment is good, I think you really can't go wrong."
To register for classes at Allie's Place Center for Culinary Education & Employment, visit https://www.hfhnyc.org/culinary/register/.