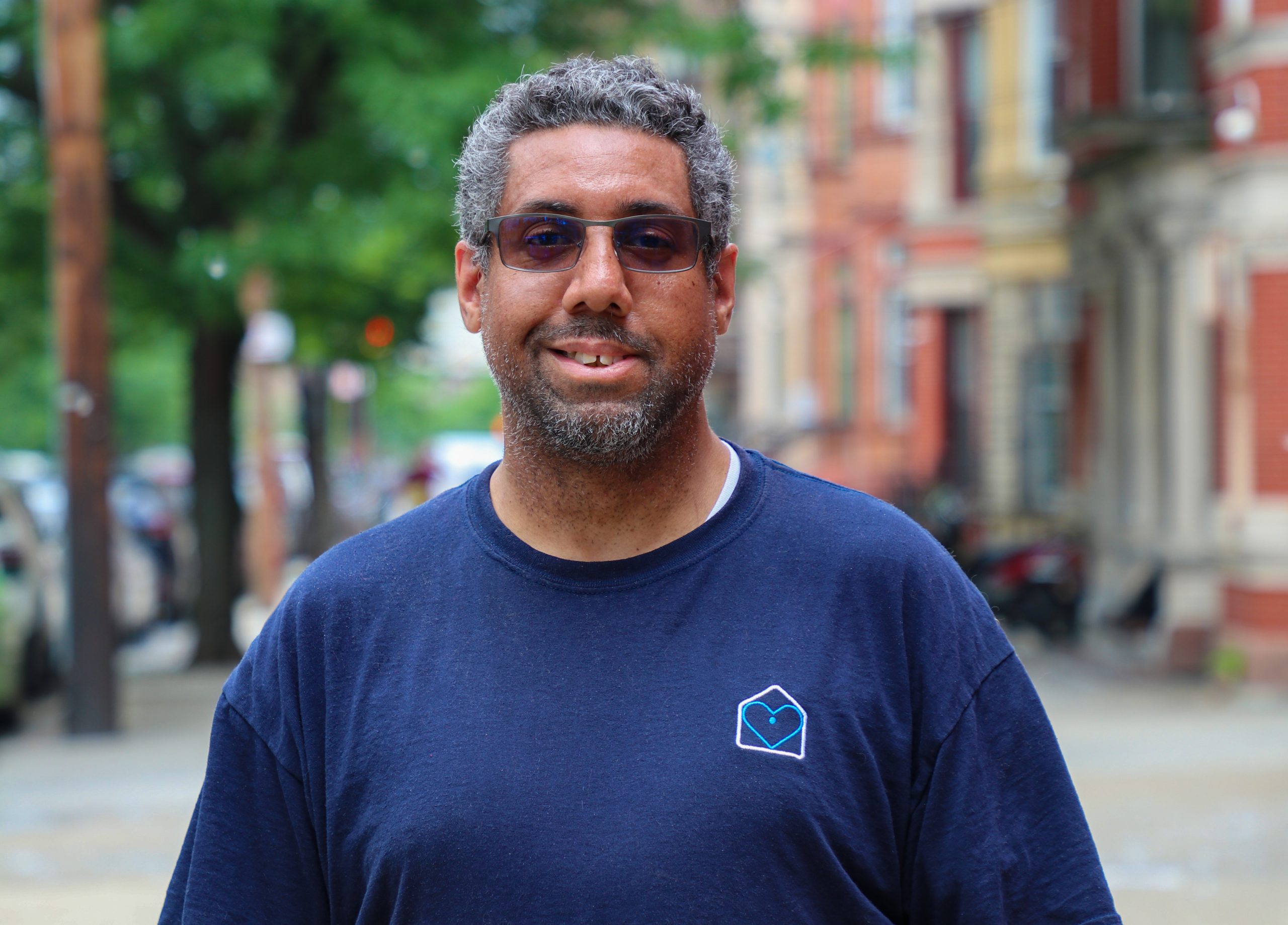 Anthony Garcia is the kind of person who can make your day in a matter of moments.
As a housekeeper at Prospect Family Residence, he has enjoyed developing his own efficient process of cleaning and forming bonds with fellow staff members. He has been with HFH for one year and was previously employed at Glenwood Management in Manhattan as well as MGM Grand Hotel in Las Vegas, NV.
"[My previous work experience] gave me the knowledge to be the worker that I am now, and I just am happy. I like my job," he said.
Anthony is extremely passionate about providing the best service possible. As a man of strong faith, he is grateful that his life's path led him to a role at HFH. He deeply appreciates the help he has gotten along the way and looks forward to discovering new ways to improve Prospect through his work.
"I enjoy working with others and sharing my experiences with them to make it easier for my coworkers to get the job done," he said, showing his team spirit.
Prospect's Housekeeping Supervisor, Eris Diaz, is immensely thankful for Anthony's work, particularly noting the positive impact of Anthony's happy, empathetic attitude.
"He does bring a positive attitude to the environment," Diaz said. "Anyone he meets, he tries to instill positivity, which I do appreciate with our staff. And since he got here, I really do look forward to seeing him in the buildings and seeing him do what he has to do."
Prospect Administrator Marisol Santiago shared a similar sentiment, citing Anthony's unique ability to make everyone's days brighter.
"He is delightful. He's pleasant when speaking with people—employees and clients," Santiago explained. "He makes everybody happy. When you see him, you know Anthony's going to put a smile on your face just by saying 'good morning.'" His attitude is clearly contagious!
After a hard day's work, Anthony looks forward to spending time relaxing with his wife and enjoying his home—simple joys he does not take for granted.