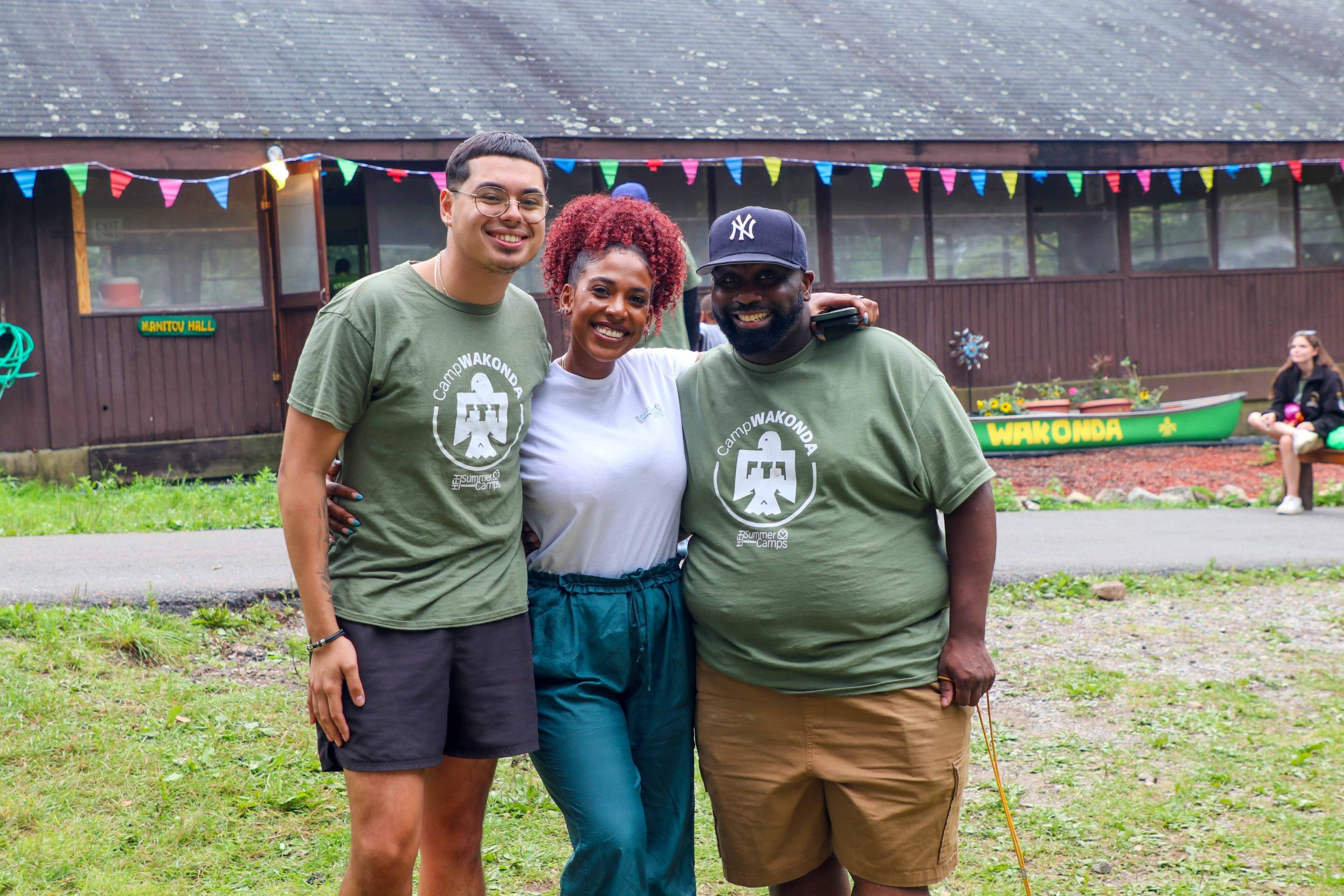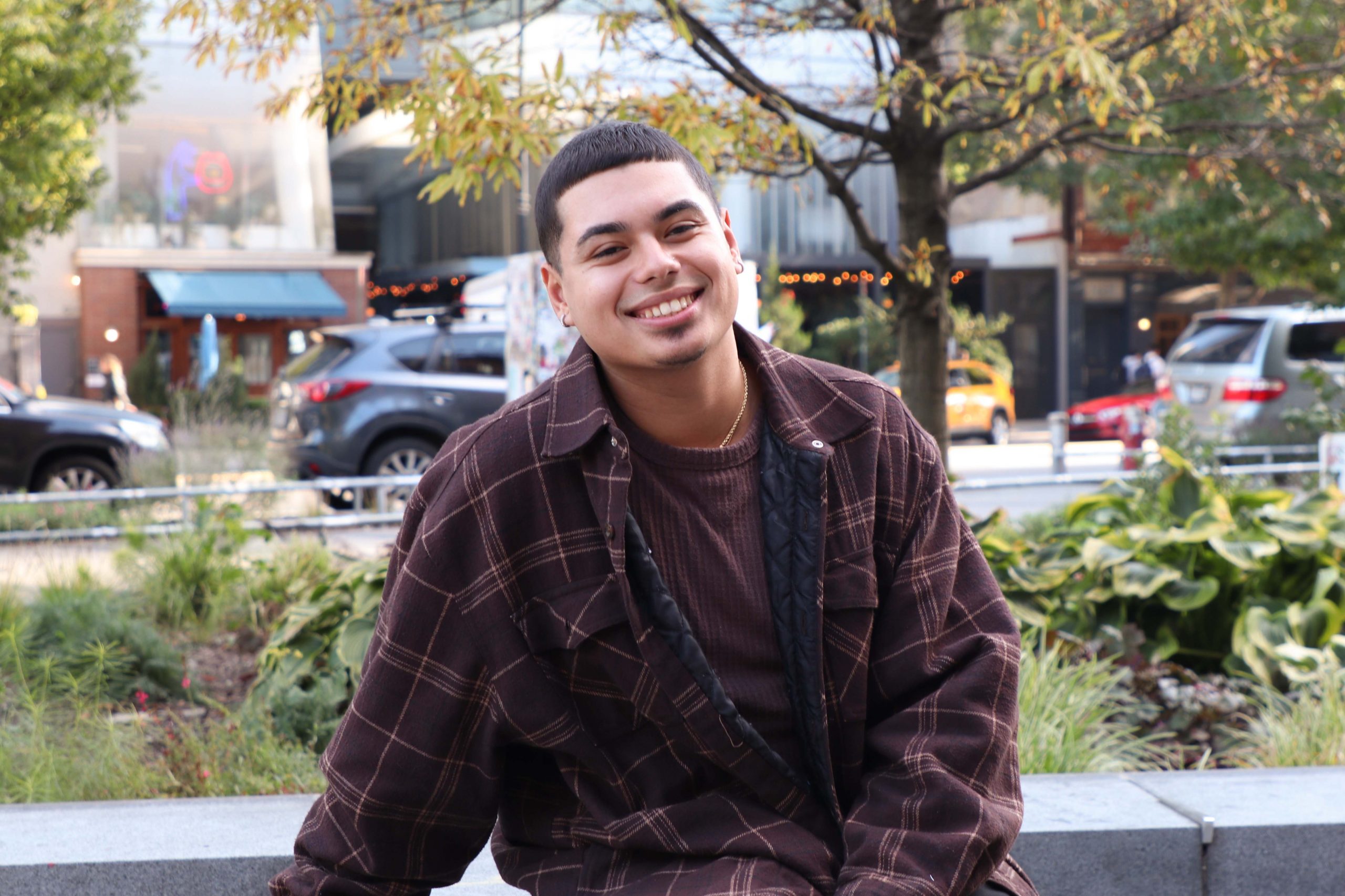 What led you to become interested in working for HFH Summer Camps?
I have been going to camp since I was a little boy, and I have always felt that camp taught me a lot of life lessons, pushed me to become super independent, and really showed me a lot about who I was as a person. What drew me to HFH Summer Camps initially is that I come from a similar demographic to that of the kids that we serve—I had a single mom and two younger sisters. I couldn't wait every summer to go to camp and just be a child because I think a lot of times, we overlook the fact that throughout the entire year, some of these kids have to essentially be mini adults—going to appointments with parents, etc.—but when they are at camp, they are allowed to be a child with the other kids and not have to worry about those things. That's what drew me to camp when I was young—I  just couldn't wait to get back there to just be a kid, and I want to be a part of giving that experience to other kids.
What drew you to work with kids?
I wanted to be what I didn't have growing up—I wanted to be a good role model for young kids who maybe didn't have a role model, the same way that I try to be a role model for my own younger siblings.
What is a camp memory that has stayed with you?
One of my favorite camp memories would probably be performing—it meant a lot to me when I was little because it was my dream as a kid. Camp gives you the space to explore your interests. Not only was I learning independence [at Camp], but I was able to just be my authentic self through performing without being defined by my circumstances. Even the one week that I would be there, I would learn so much about myself and carry that on throughout the year.
Do you have a favorite memory from your time at HFH Summer Camps?
A memory that really stood out to me at HFH Summer Camps was the relationships that I was able to grow with the staff. This past summer was my first time not working directly with the kids—I was the Operations Manager, so I learned how to work with adults in a camp setting. I realized how important it is to maintain a healthy work environment and have your staff in healthy mental spaces because that trickles down to the kids. That is a very big lesson that I learned and that encouraged me to prioritize taking care of my staff so that they can take care of the kids to the best of their ability.
Why do you think it's important for kids to experience camp?
It is very important for kids—especially this population of kids— to experience camp because a lot of kids become accustomed to the four walls that they live in and the trials that they are experiencing that it may feel like that is all that there is. I think when you put a child in a place like camp—where none of the odds that they are facing are in front of them—they are able to open up their worldview and see that there is more to life and there is more out there for them.
What impact do you think that camp has on staff? 
Especially for those that have never worked at a summer camp, I think that staff leave changed. Not only are you coming into this new environment and dealing with people that you have never met before, but you are also meeting some amazing kids that don't always come from the easiest background. I always say that it is the hardest job you will ever love, because it will challenge you, but when you go back to your everyday life, you are changed.
What role does camp play for the parents of campers?
I think camp allows not only for parents to find independence from their child but for the kids to find independence as well. A lot of kids are used to being with their parent, so when they are apart it puts the child in a position where they have to think and feel for themselves. Your kids are going to experience so many different things—as time goes on, they may not remember the staff names or every day at camp, but they will remember the lessons that they learned. You are sending your child out to grow apart from you and giving them the opportunity to experience a sense of freedom, independence, and to develop comfort in their own skin.
What would you tell parents that are nervous to send their kid(s) to camp?
First and foremost, your feelings are valid. It's a new experience and it can be scary to be away from your child for a long period of time, but know that our priority is to ensure their safety and well-being. The whole basis of summer camp is for your child to grow. We are going to give 110% to make sure that your kids not only have an amazing experience but are learning amazing life lessons—like resilience—as they learn to adapt to new environments and face challenges, leading to personal growth and self-confidence.
What is your hope for HFH Summer Camps 2024?
I want to ensure that Camp is a safe space and make sure that the kids understand that it is a place where they can be a child. They don't have to worry about the pressures of their everyday life, and they are able to breathe. My goal is to maintain an environment of peace and understanding. Camp is a place with so much history—and with so much love in its history—and I want to continue to emulate that. I also want to be a great leader which means spending more time pouring into our staff, including giving them the proper tools so they feel like they can be the best leader to the children that they can be.
This interview has been edited for length and clarity.