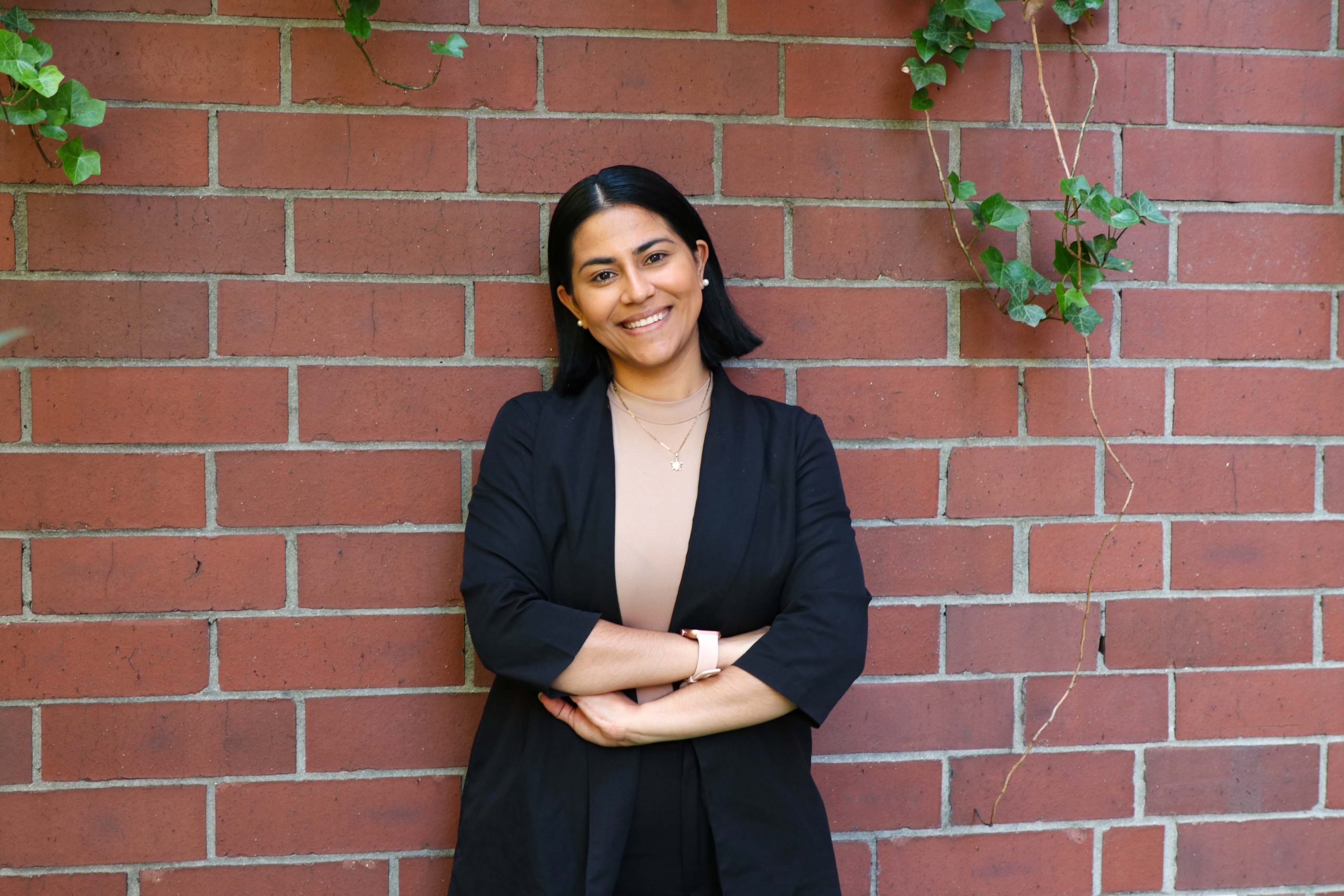 "I always knew that I wanted to work with people," said Elizabeth Castillo, Case Manager Supervisor of Family Services at Clinton Family Residence. "I [did] homeless outreach for about four years with my church and then with my family. I always knew I wanted to do something like that."
Elizabeth's journey in the social services field began after she graduated with a degree in Forensic Psychology from CUNY John Jay College of Criminal Justice. Her passion for helping others coupled with her experience working with children as a nanny for seven years led her to apply for a position in Afterschool & Recreation at Allie's Place Family Residence. There she learned that her educational background and passion for working with people was also applicable for the case manager position in Family Services—an opportunity that piqued her interest and led her to apply and be hired in this role. Elizabeth transferred to the Clinton Family Residence in Manhattan when it opened in November 2022—benefitting from HFH's flexibility with mobility within the organization's multiple sites across the City—where she was promoted to Case Manager Supervisor.
"They gained someone valuable," said Julissa Lantigua, Administrator at Allie's Place Family Residence—where Elizabeth began her career at HFH. "She was very hardworking."
In her current role as Case Manager Supervisor, Elizabeth's priority is training the Family Services staff and serving as a resource to them.
"As a supervisor, you need to listen to your team and help out whenever it is needed," said Elizabeth. "You need to be organized, a team player, and listen."
"She is a strong leader. Her team really looks up to her and looks to her for guidance. She is overall a really good teacher; she is very patient," said Lexi Jones, Family Services Coordinator at HFH.
In addition to fulfilling her supervisory responsibilities, she also maintains a caseload and regularly meets with clients. She is dedicated to helping families reach their goals, not only by helping them take the steps to move out of shelter and into permanent housing, but also by providing support throughout the entire process.
"I like that we focus on the families and their well-being as the goal [at HFH]," said Elizabeth.
"Ms. Castillo is an asset to many. She is efficient, she is helpful, and she has shown that she is beyond a team player," said Nereida Santiago, Administrator at Clinton Family Residence. "She is very passionate. No matter which client she is working with she gives them 110%."
A passion for helping her community runs in Elizabeth's family. Raised by her grandparents in Argentina, she learned the values of helping others whenever possible from her grandmother and, later on, from her mother—who organized a small group that meets regularly to do outreach to people experiencing street homelessness. These values that were instilled in her at a young age drive her work at HFH.
"Giving and helping comes from my grandmother. All the neighbors would come over, and my grandmother would always share everything," said Elizabeth. "I didn't understand when I was little, but now that I am grown and able to help, I do."
One-quarter of families at Clinton speak Spanish. The fact that Elizabeth is bilingual there is a tremendous asset, according to Nereida, ensuring their needs are understood and addressed and ultimately making them feel more comfortable.
Outside of work, Elizabeth enjoys traveling and hiking, as well as spending quality time with her family. She also enjoys relaxing at home and watching Netflix, one of her favorite shows being Shameless.