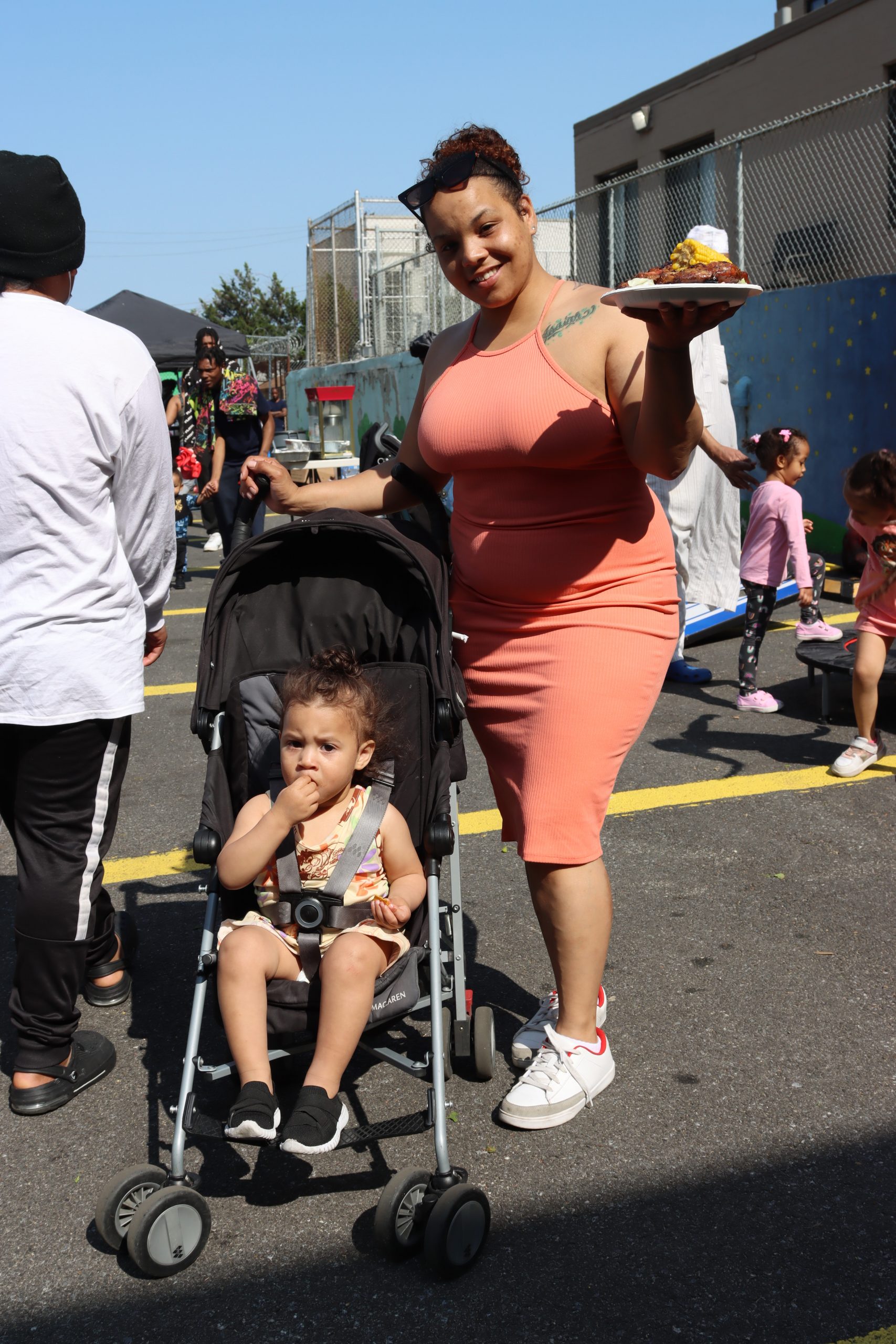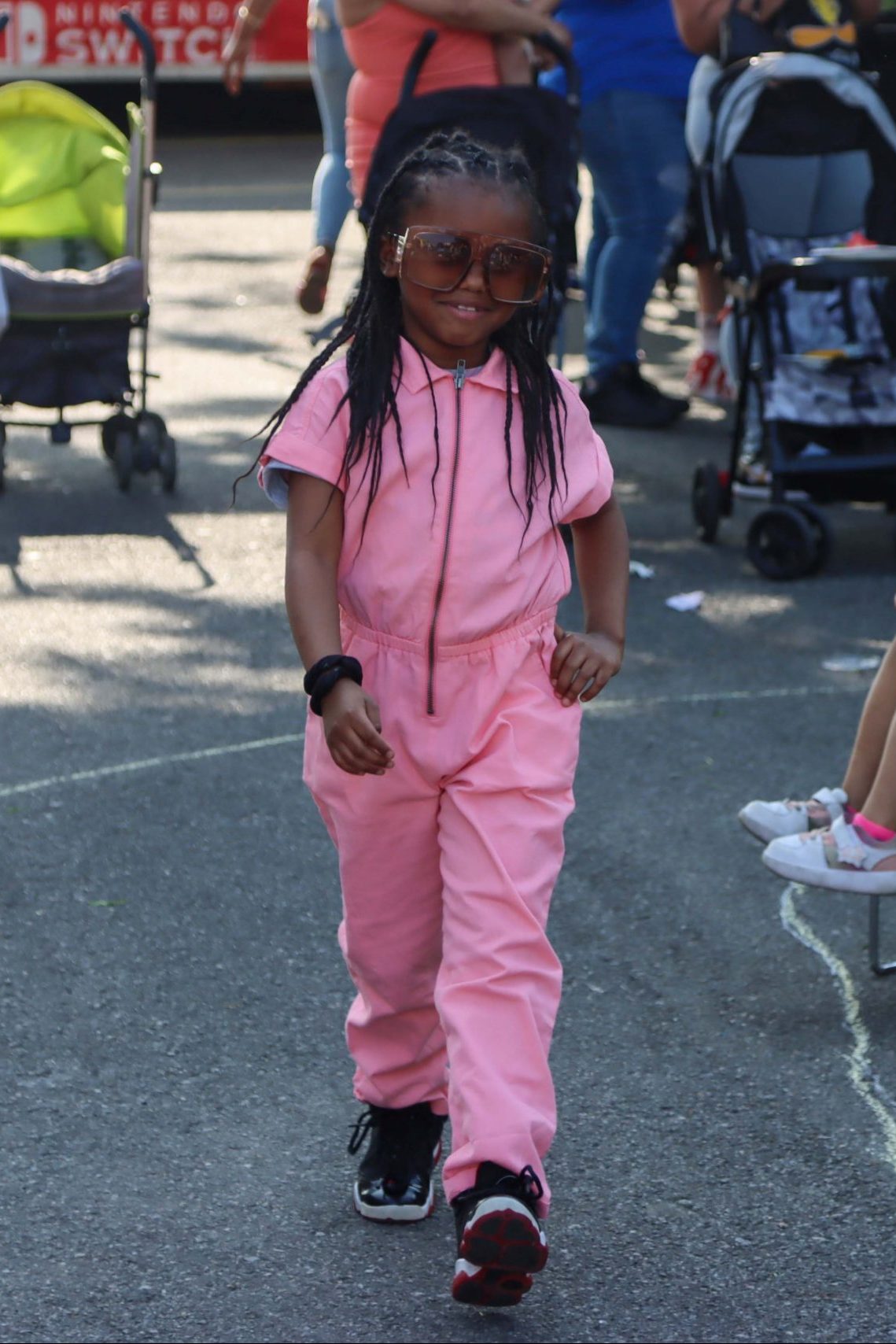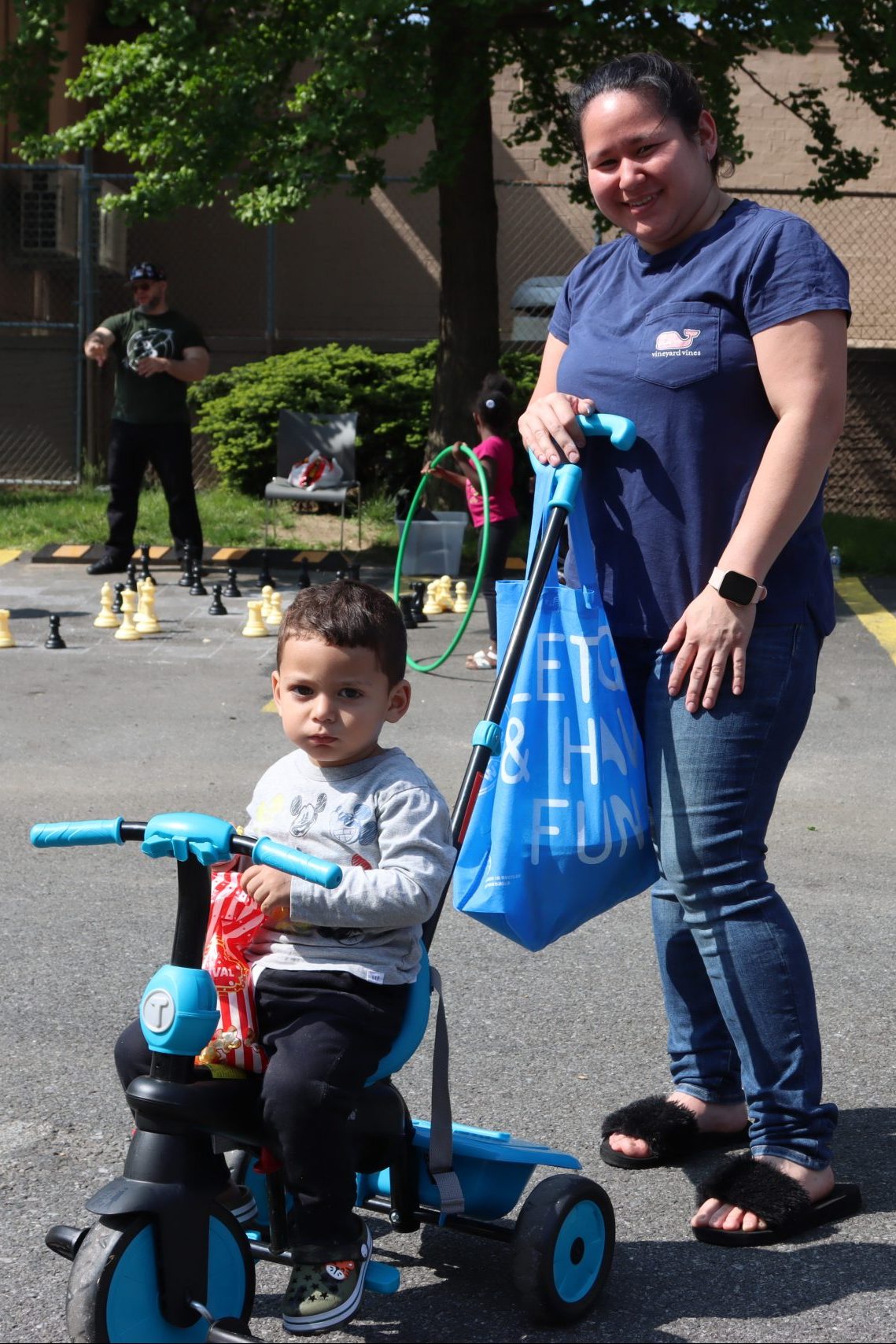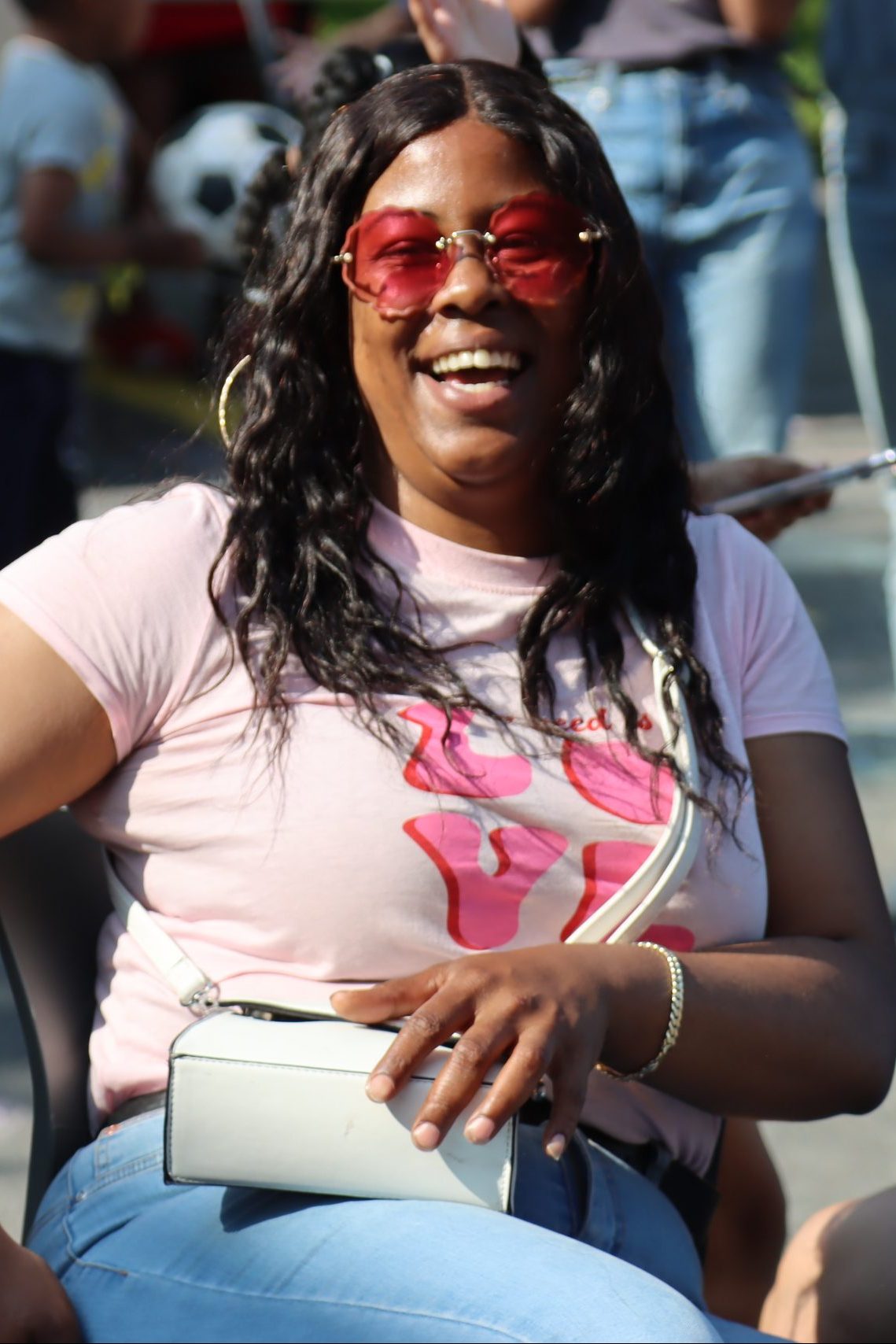 HFH recently celebrated the arrival of Spring with lively events at two of the family residences: Saratoga and Allie's Place. Families at Saratoga Family Residence gathered for an outdoor celebration to welcome the season and graduates of Allie's Place Center for Culinary Education & Employment hosted a staff luncheon to showcase their culinary and hospitality expertise.
Saratoga's annual Spring Fling included activities ranging from giant outdoor chess, a gaming truck, bouncy house, hula hooping, jump roping, and a fashion show and craft table hosted by our friends from Old Navy.
"I went into a game room; it was so fun! There were a lot of TVs and controllers, and I went on the bouncy castle which was fun," said five-year-old Kalaya.
The festivities weren't just for the kids; parents and staff participated in a lively round of musical chairs—an undisputed highlight of the event. It was hard to say who had more fun: the children or the adults.
"We probably have a better time than the kids sometimes," said Jennifer Jones, General Manager at Old Navy Hempstead, and Queens District Community Leader. "We just love community; we love spending our time with the kids."
Staff from our HFH Summer Camps team also attended the gathering with a popular camp-themed table to engage the kids while parents had the opportunity to register and get their questions answered about the upcoming camp season.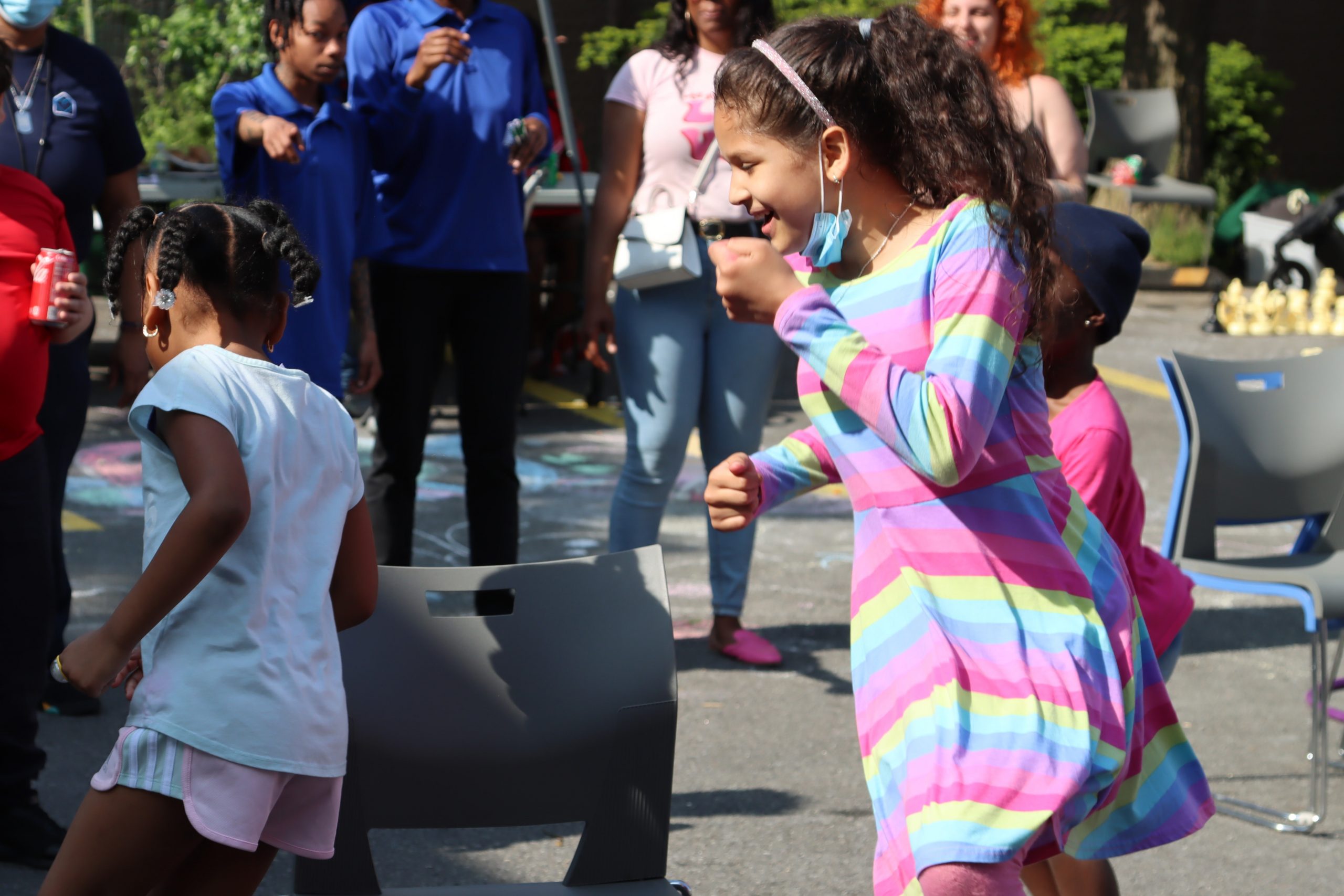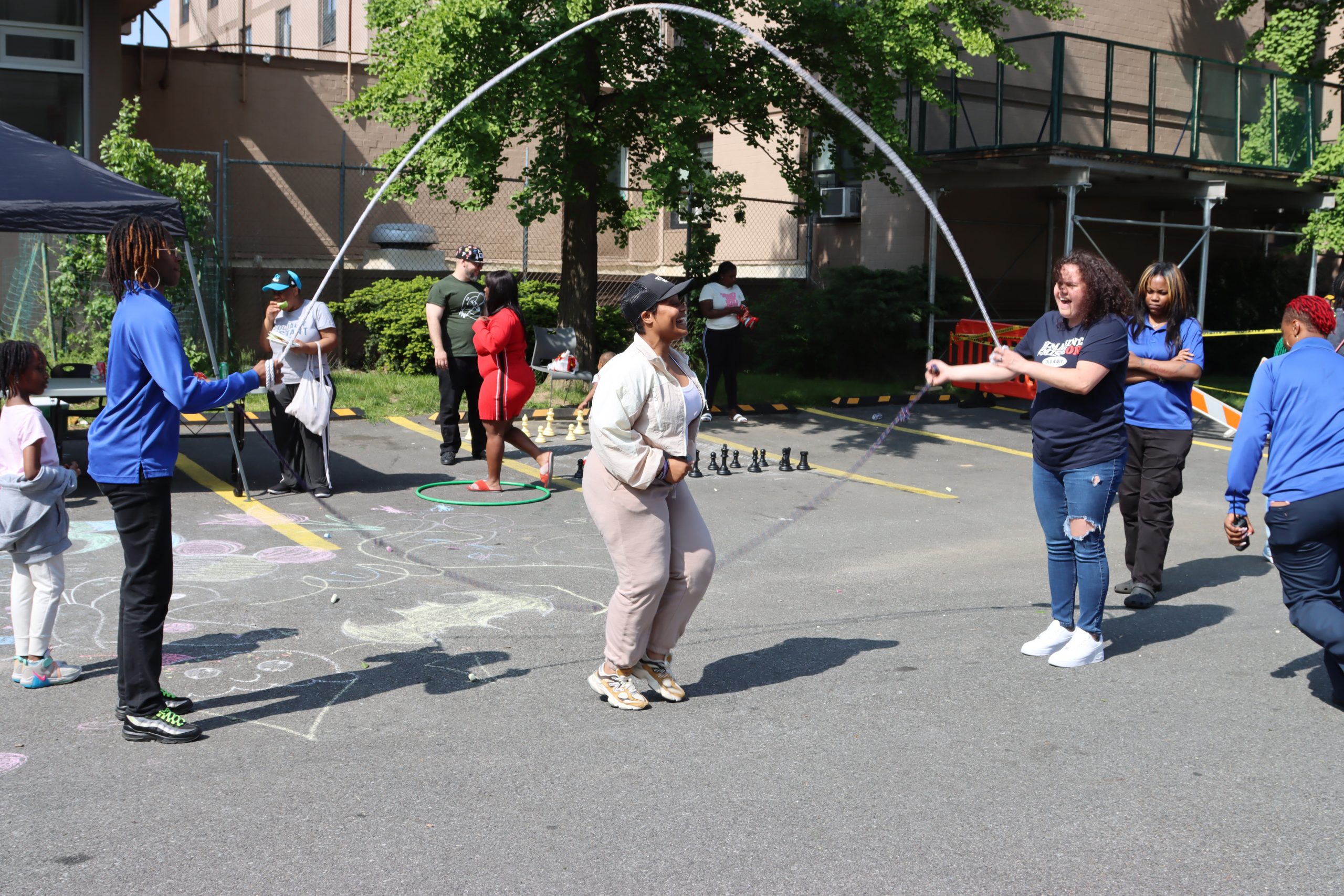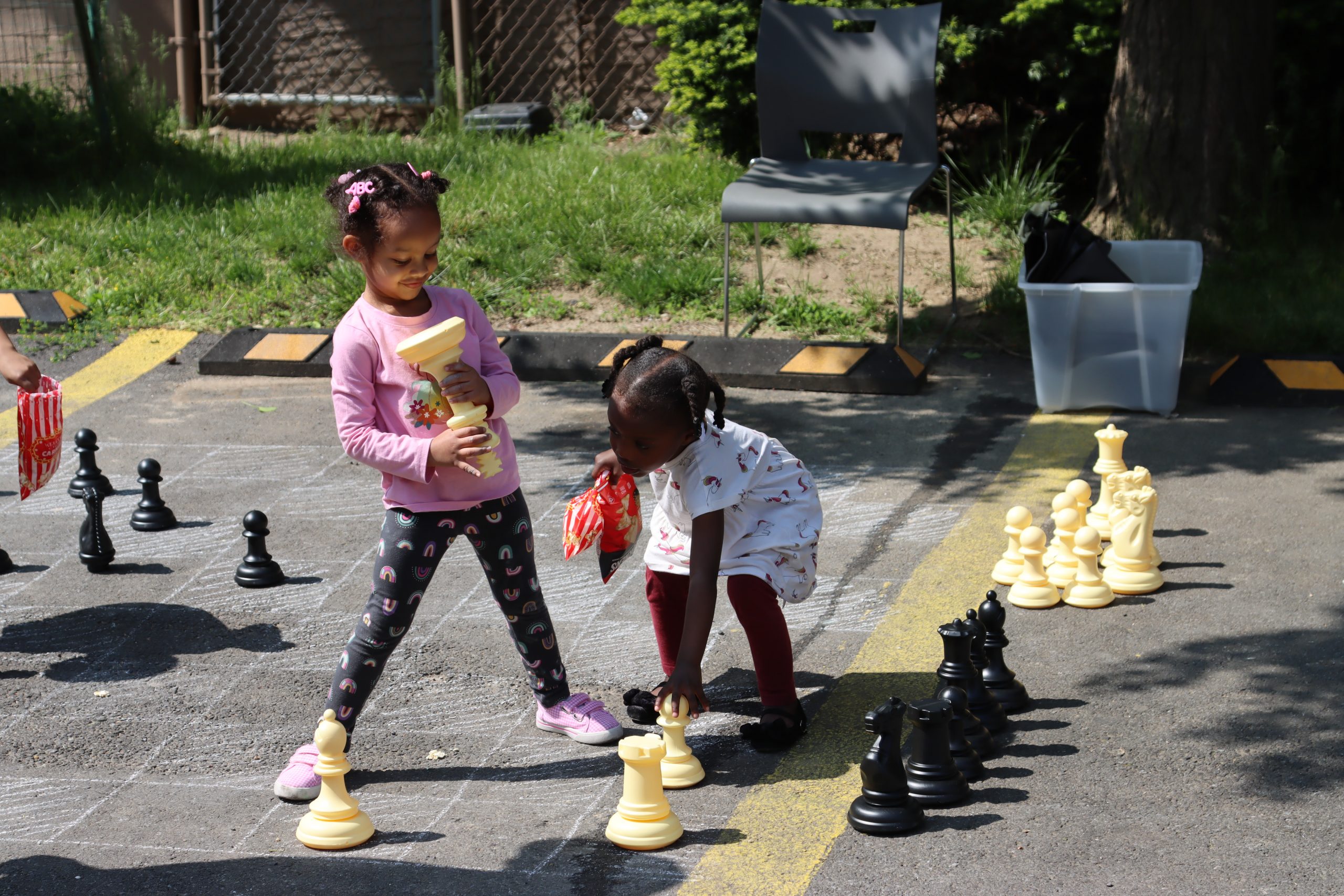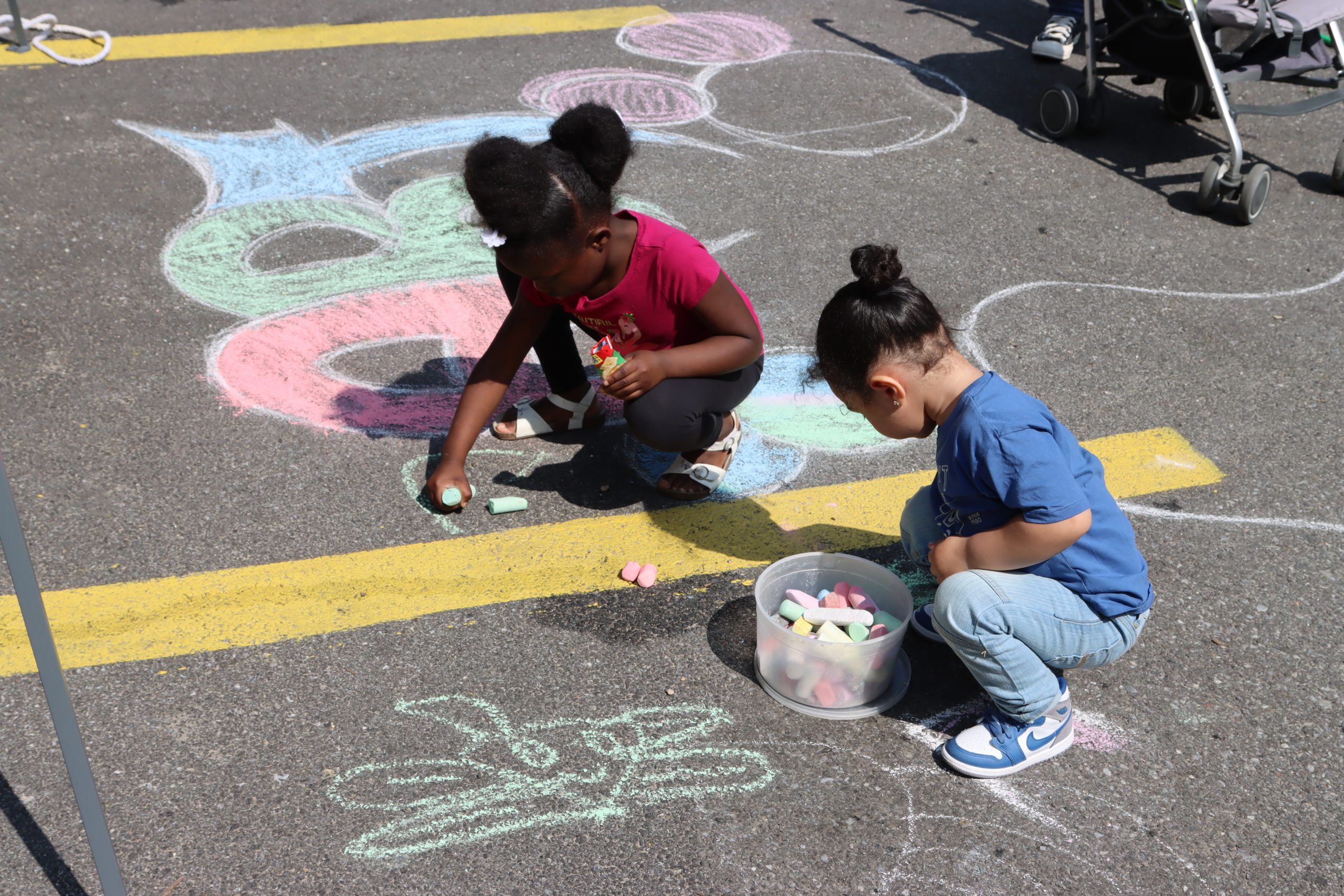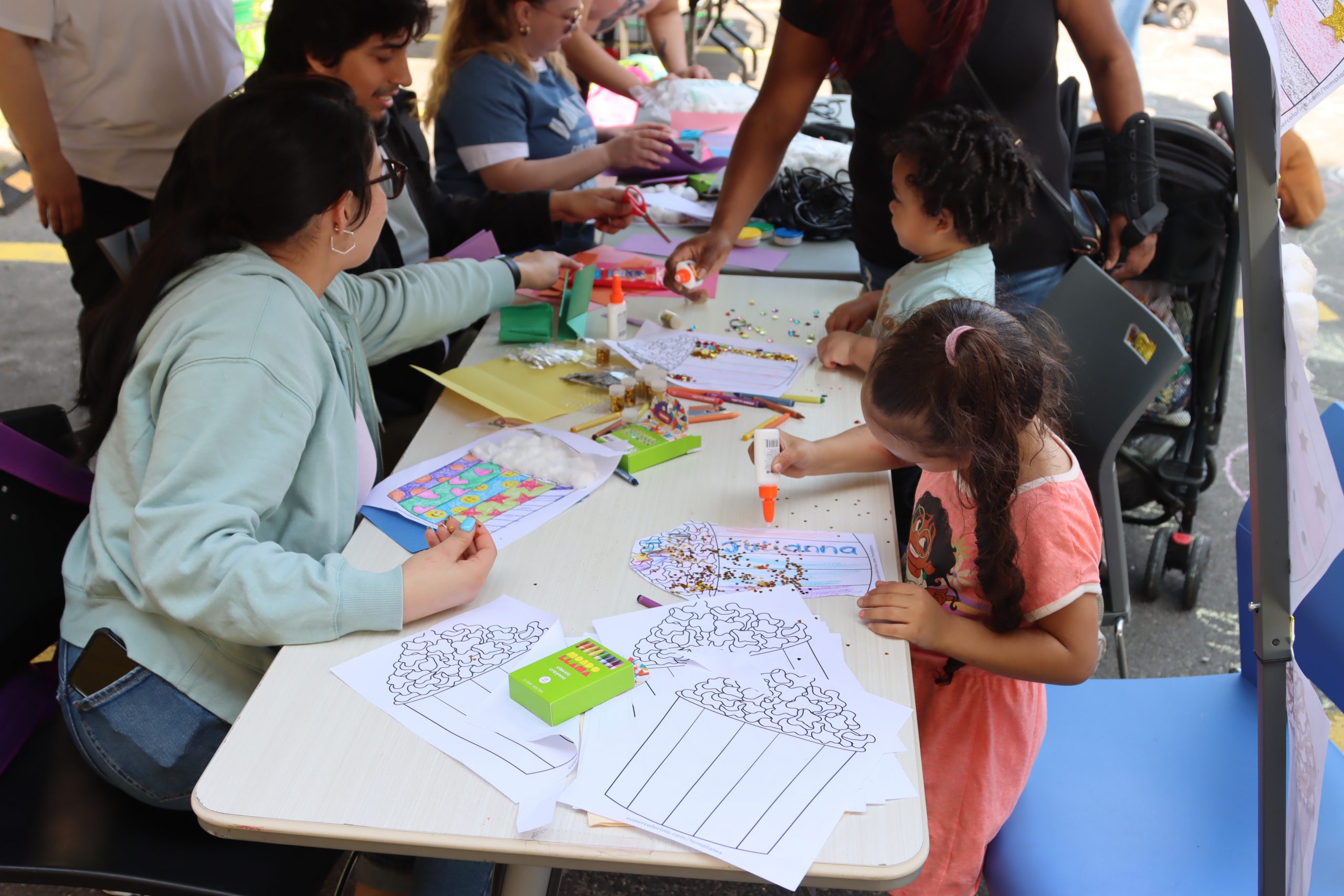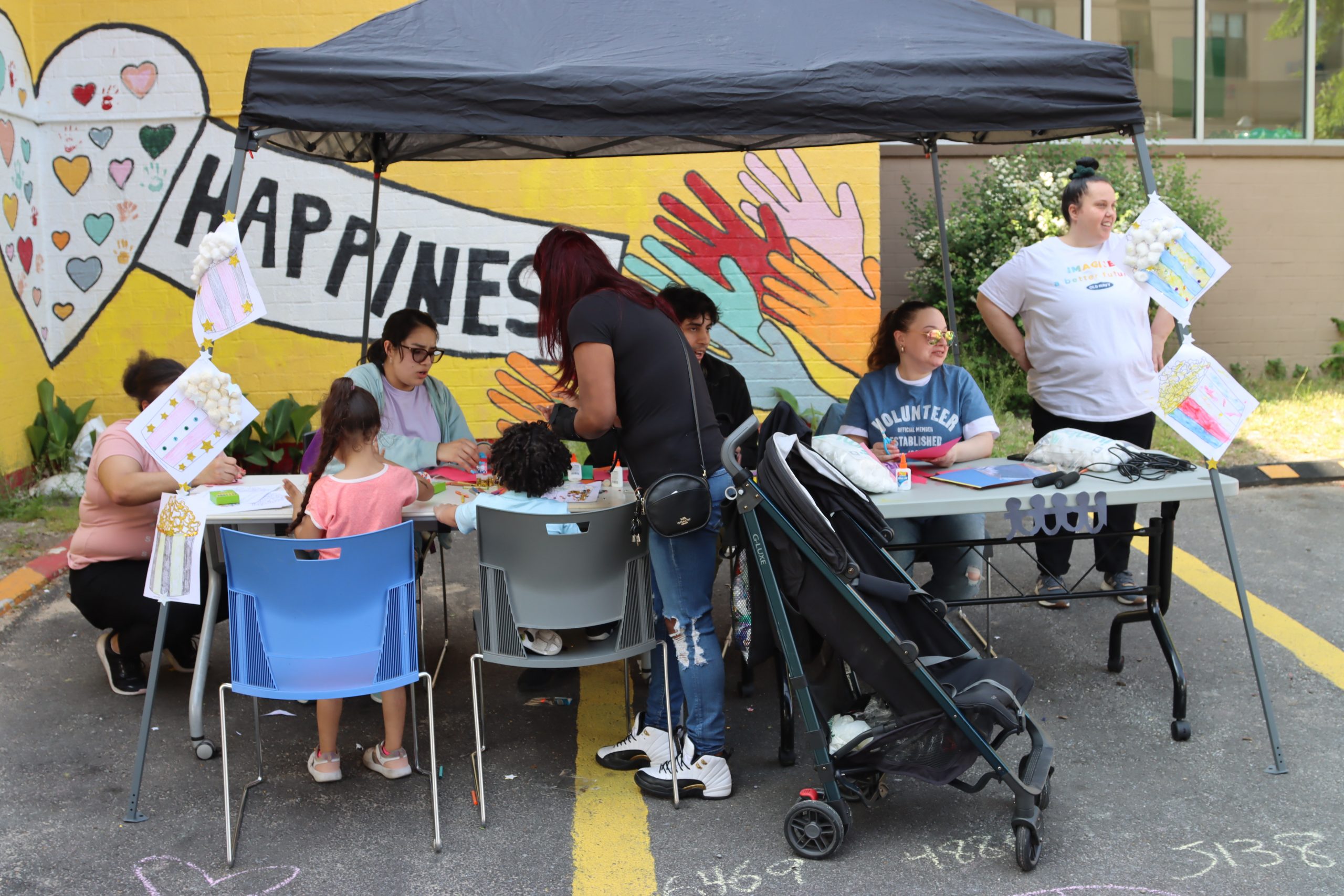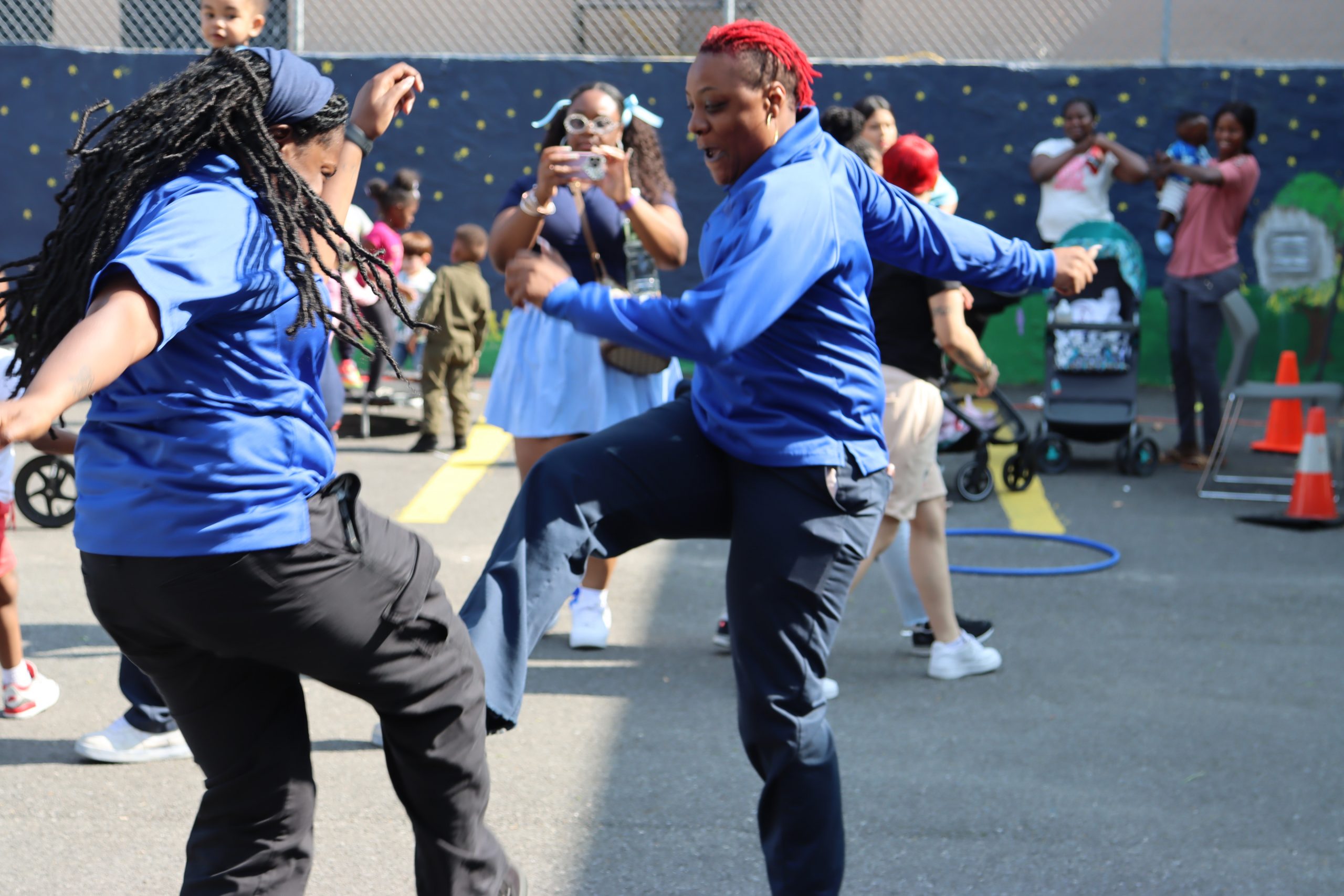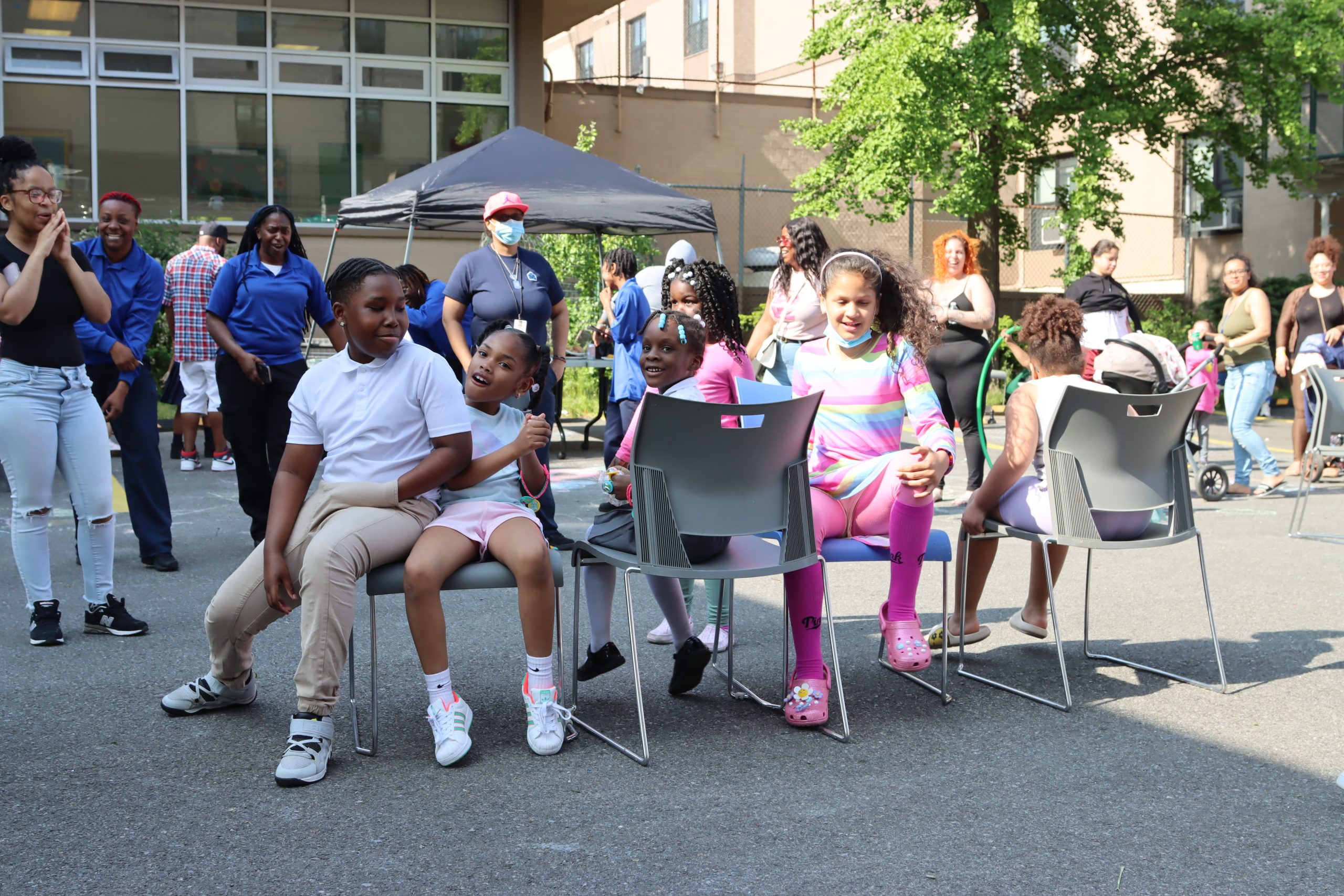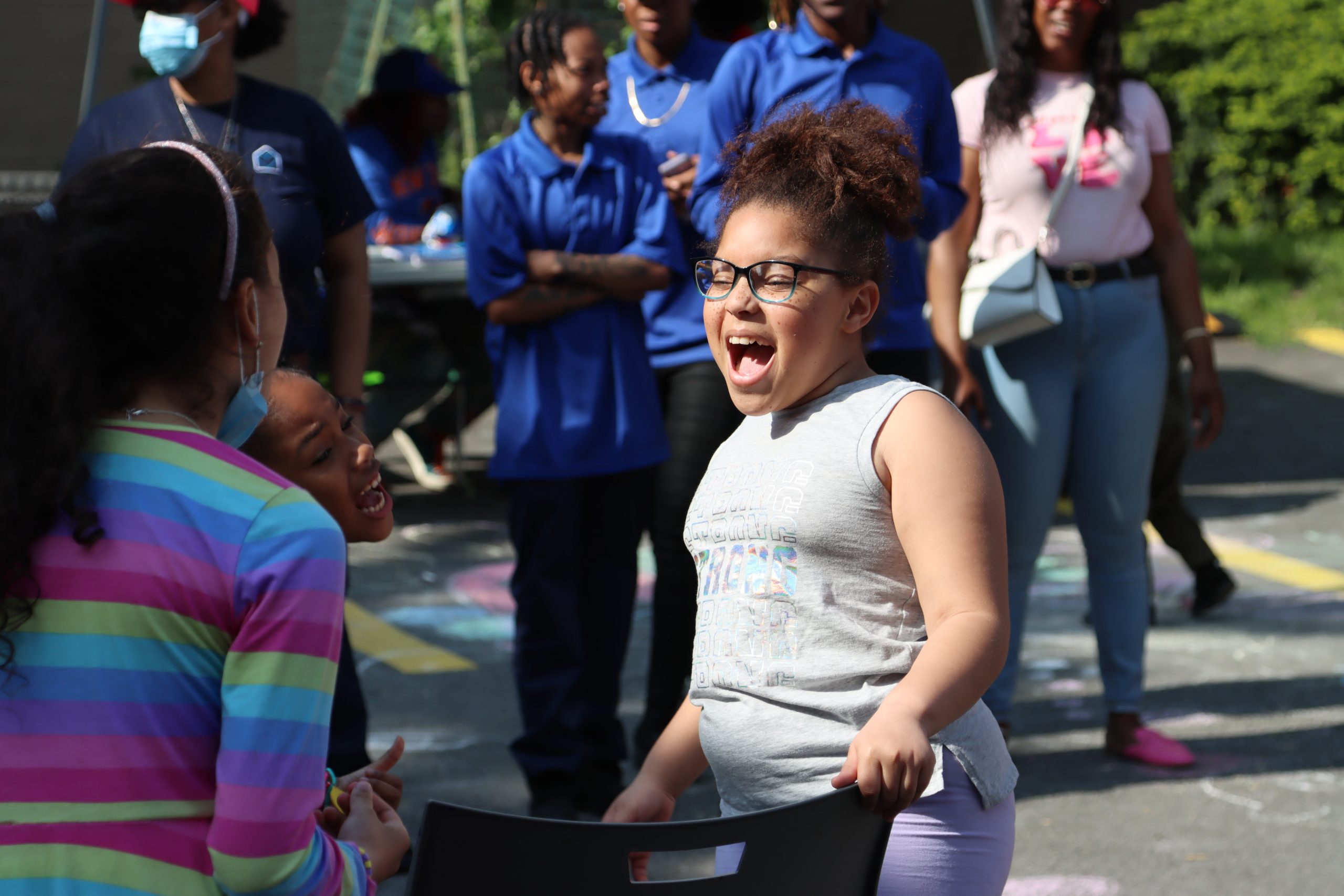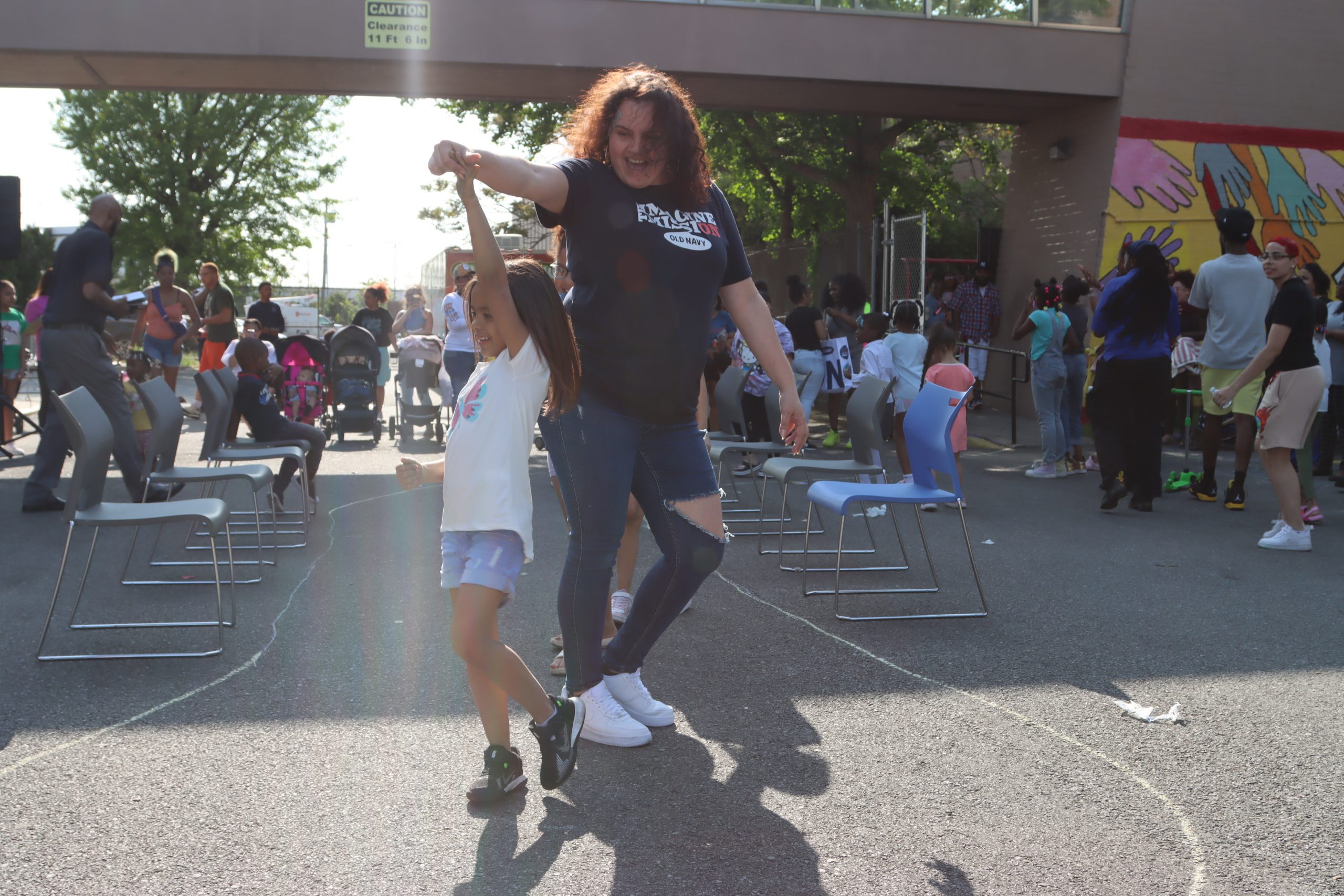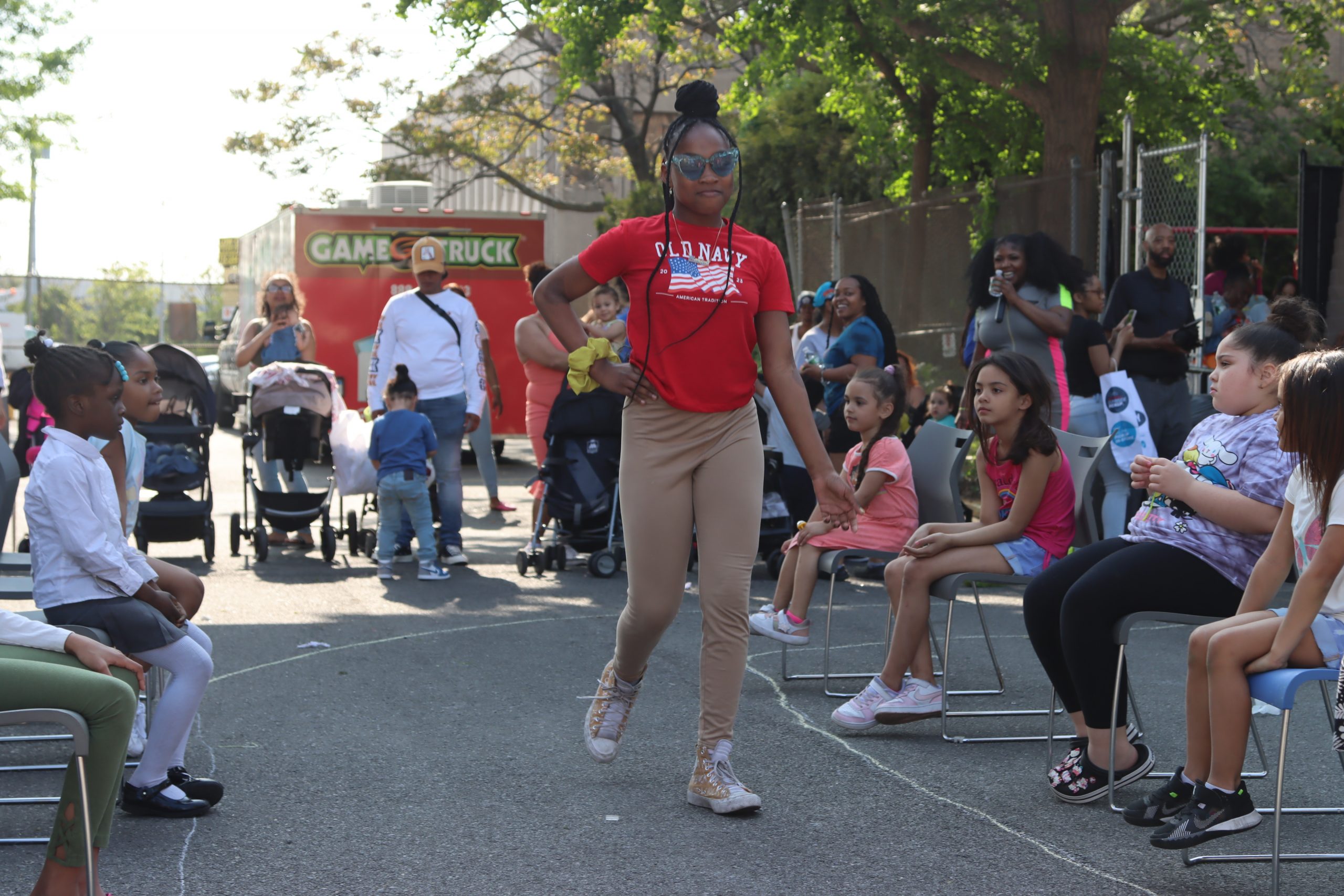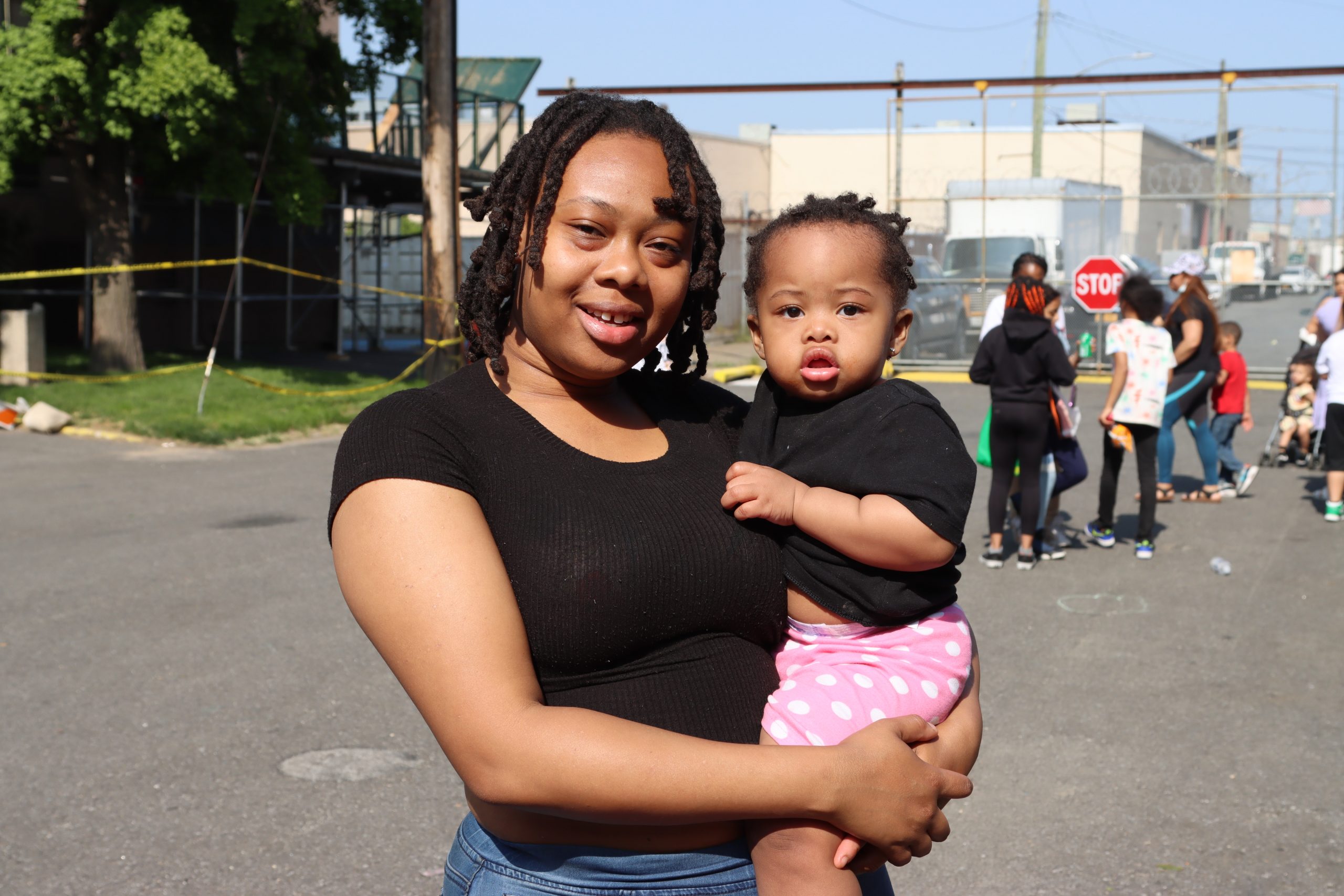 The Spring Fling at Allie's Place was more than a culinary workshop, serving as a platform for former students to connect with their peers and prepare for careers in the culinary industry by applying their newly acquired skills in a food industry setting.
On the menu was a choice of shrimp ceviche or tomato soup for the appetizer, Gnocchi with sage brown butter sauce and pork tenderloin or ricotta ravioli with pesto, roasted asparagus, and heirloom tomato salad for the entrée, and cardamom ice cream with salted caramel sauce or fresh fruit tart with crème anglaise for dessert to complete the meal. The guests were equally impressed by the flavors of the dishes as well as the elegant plate presentation.
As the Spring Fling celebrations wound down, it was clear that the events were a resounding success—not only providing a day of community for the families and staff at Saratoga but also serving as an enriching learning environment for the alumni of Allie's Place Center for Culinary Education & Employment.
To register for classes at Allie's Place Center for Culinary Education & Employment, visit https://www.hfhnyc.org/culinary/register/.