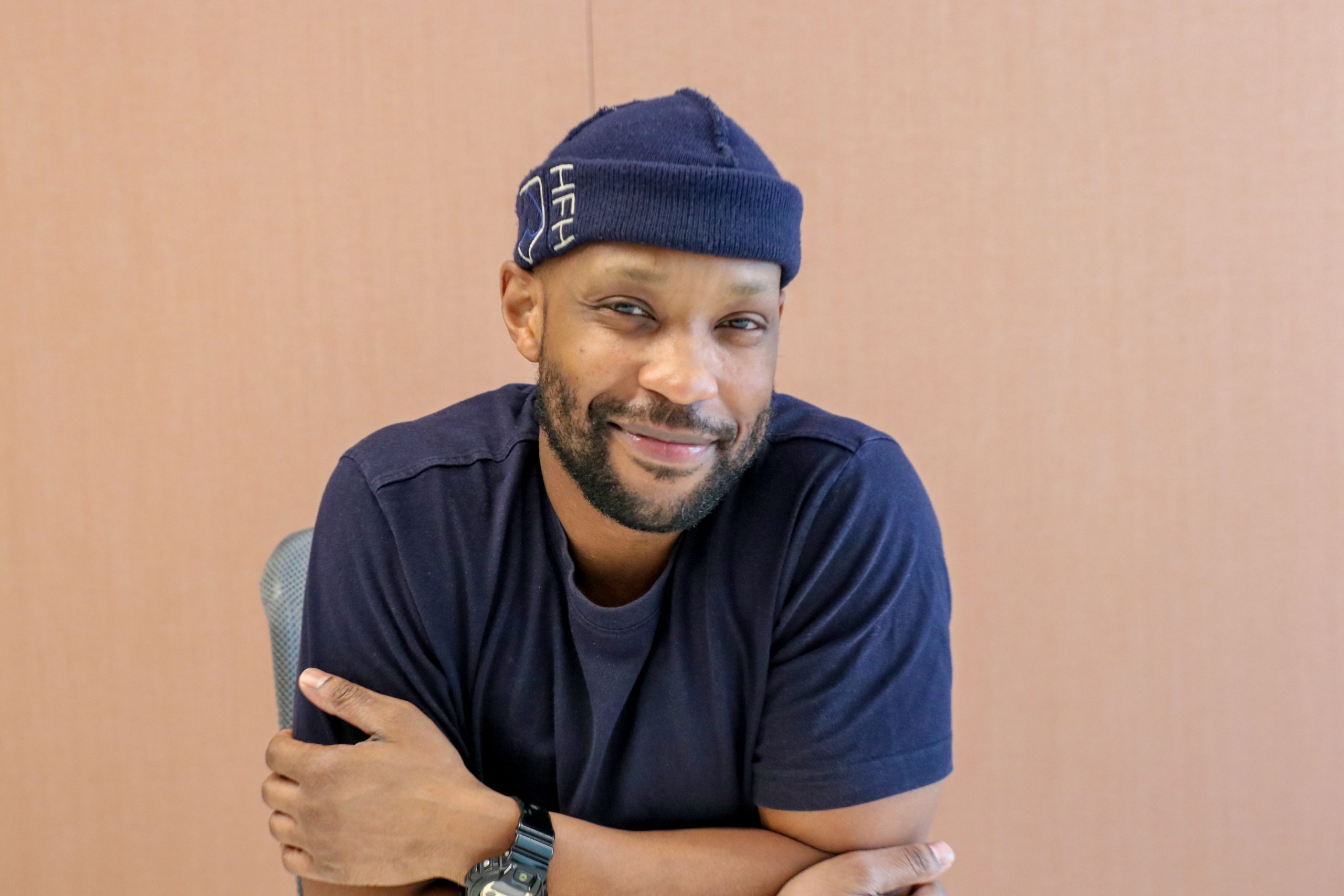 "If you love what you do, it'll show throughout your work performance," said Jason White.
This could not be more true for Allie's Place Housekeeper Jason White, who is always willing to lend a helping hand and does so with a smile.
"He is smiling all the time. He never has a problem doing anything—whatever you need, he will help you [regardless of the task], and he will [do so] happily," said Roilan Rufino, Director of Building Operations at Allie's Place, and Jason's Supervisor. "Nobody has a complaint about Jason."
Jason started his career with HFH in 2020. Prior to HFH, he had been put on furlough from his job as a food handler—where he worked nights—during the pandemic. His daughter, who is now 10, had just made the transition from kindergarten to grade school, and Jason wanted to be around for her more.
"I wanted to really be a part of her life during the daytime, and I really couldn't do it working at night," said Jason. "Now that I'm working during the day, I can be home on time for her to get out of school to really focus on her. She loves it."
Housekeeping is an essential component of maintaining HFH facilities and making sure our shelters are clean and safe for the families who reside there. As a Housekeeper, Jason's top priority is turning over the units after a family moves out so that they are ready for the new clients—a job that requires efficiency and attention to detail—as well as general upkeep of the building.
"He is a leader, needs minimal directives, is a team player, [and] takes initiative on getting tasks done," said Allie's Place Administrator Julissa Lantigua. "He is very detail oriented and takes pride in his work."
Having previously been in a managerial position himself, Jason understands the importance of reliability—including showing up to work on time.
"I like to lead by example, so I make sure that I'm always on time coming to work, and I take pride in that," said Jason.
"During his time at HFH he has been very proactive," said Julissa. "It is a great pleasure to work with Mr. White. He is an exceptional employee who is dedicated to completing his tasks and demonstrates an excellent work ethic."
She also shared that Jason sets up all the holiday decorations in the facility, bringing the holiday spirit to all throughout the year.
Jason's dedication to HFH not only shines through in his work, but in his willingness to go the extra mile to improve the overall operation of the facility. Roilan expressed his appreciation for Jason's suggestions and says he values the communication.
"I take the ideas he gives me, and I learn from him," said Roilan.
Jason enjoys the two-way communication and the opportunities available to employees.
"I like how [HFH] acknowledges their employees. They really appreciate it if you're doing a good job … and make sure that they take care of you," said Jason. "They give you the option to grow within. Some companies do it, but I've seen that really happen a lot here, which I applaud because they are giving people the opportunity to transition. They really allow you to change your career and see if you will be better off in this department over that department, and they will give you a shot at it."
When Jason is not on the job, he is spending time with his friends and family. He enjoys doing whatever his daughter wants to do—whether it be going shopping, going to a museum, or going fishing.
"I'm a big family guy. I just like to surround myself around good vibes, family, and friends who've been there from day one. And just raising my daughter to the best of my ability," said Jason.