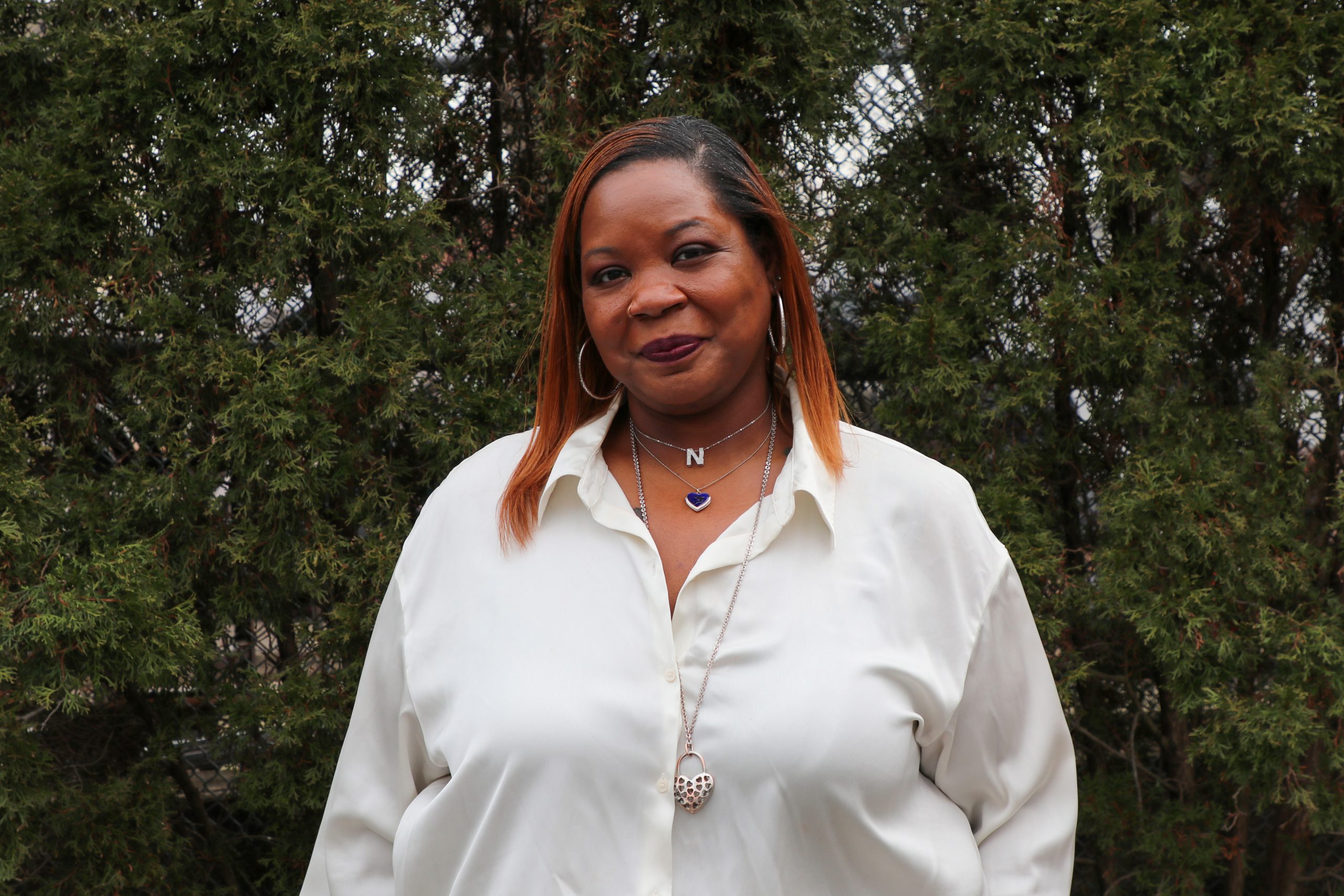 Noelle Roberson, Director of Family Services at Williamsbridge Family Residence, is regarded by all who have had the pleasure of meeting her as someone with a wealth of knowledge in the social services field. As a former case manager, Noelle knows what it takes to operate the family services department: passion, hard work, and advocacy for the clients her staff serve.
Noelle has been working in social services since 2007. Prior to working at Williamsbridge, she worked in case management and supportive housing outside of the Bronx. A Bronx native, she was initially drawn to HFH because of Williamsbridge's North Bronx location and is now celebrating her fourth year at HFH this March.
"I've always been a helper," said Noelle. "If I'm going to be a helper, I'm going to help within my community."
As Director of Family Services, Noelle's ultimate goal is to help families move out of shelter and into stable housing. This is not an easy task, but Noelle supports her department by providing community resources that link clients to care and supportive services, including clothes and food pantries, medical and mental health, childcare, employment, and legal support.
"[I want parents to] feel comfortable and understand that they are able to stand on their [own] two feet, that they are way more resilient than they think they are, and [that] they give themselves credit for," said Noelle.
For Noelle, the highlight of her job is the people—both the clients and her coworkers at HFH keep her motivated in her work.
"Everyone is very warm," said Noelle. "They're here to support me in the vision that I have for making sure that we can get through whatever it is that we have to get through to make sure that the families are taken care of."
Noelle brings the same warmth and support to the Family Services team by giving her staff the space to discuss their clients' needs and client concerns. She understands the demands of the job, and this is reflected in her role as a supervisor.
Senior Case Manager Raquel Alexis said, "I'm taking on more responsibilities in my role. Ms. Roberson is always a few feet away with her never ending guidance. She's always willing to share what she knows. If I have any questions, I never feel hesitant to ask her. She makes me, the staff, and the families [feel] very comfortable when speaking with her and her door is always open. You need someone with these characteristics to lead, especially in this field. I'm very grateful to have her as a director."
Alfonsina Gomez, Administrator at Williamsbridge Family Residence, cited Noelle's ability to adapt and her persistence when advocating for the clients and making sure they receive the services that they need.
"Family Services is continuously changing every day. The person that works in the department needs to know how to adapt and face new challenges. [Noelle] is that type of person," said Alfonsina.
Outside of work, Noelle has many hobbies. She is artistic, likes video games and superhero movies, and is a mom to her beloved cats Donnie, Dakota, and Dax. When a new Marvel movie is released, you can find her at the theater on the opening day.