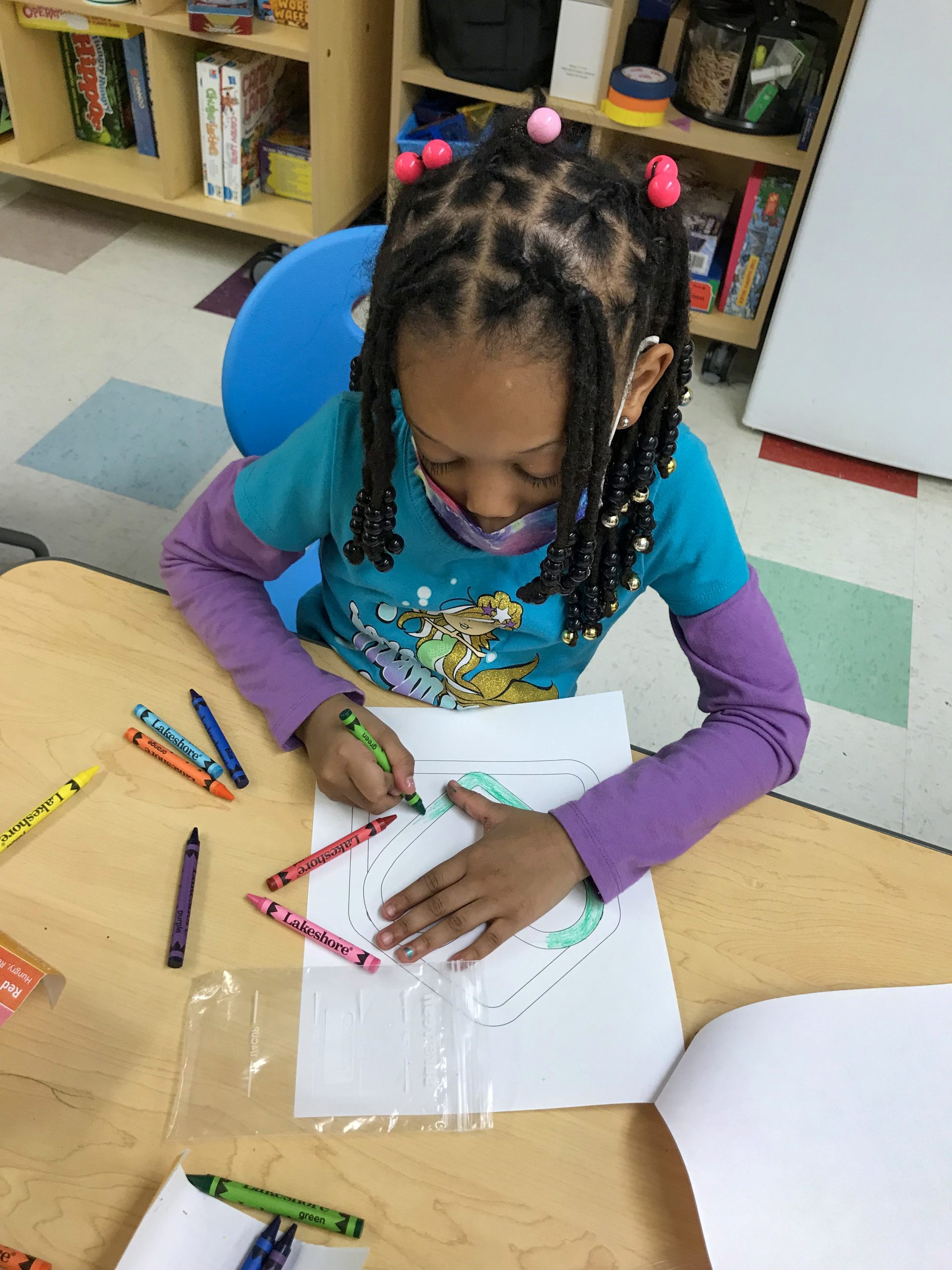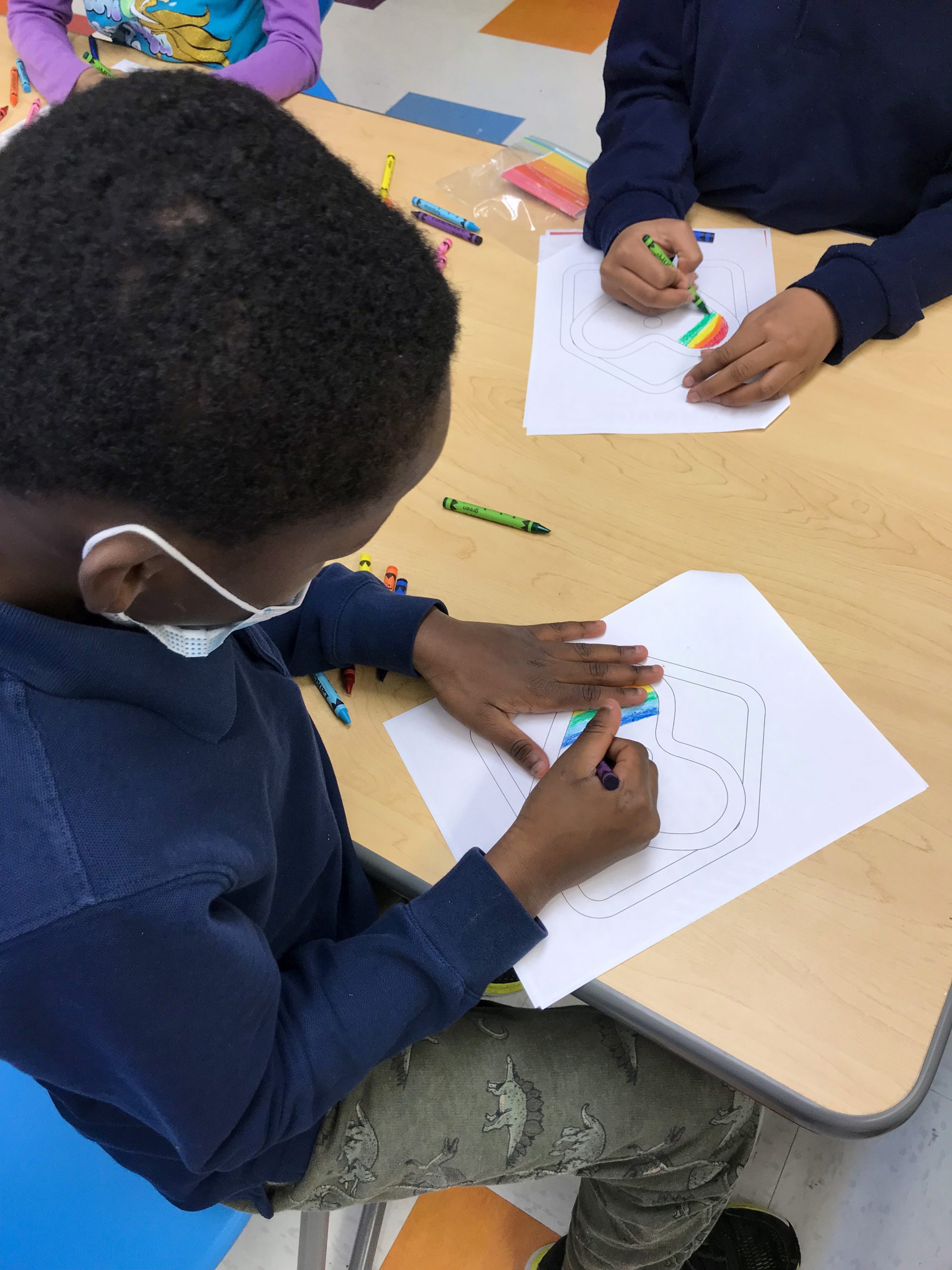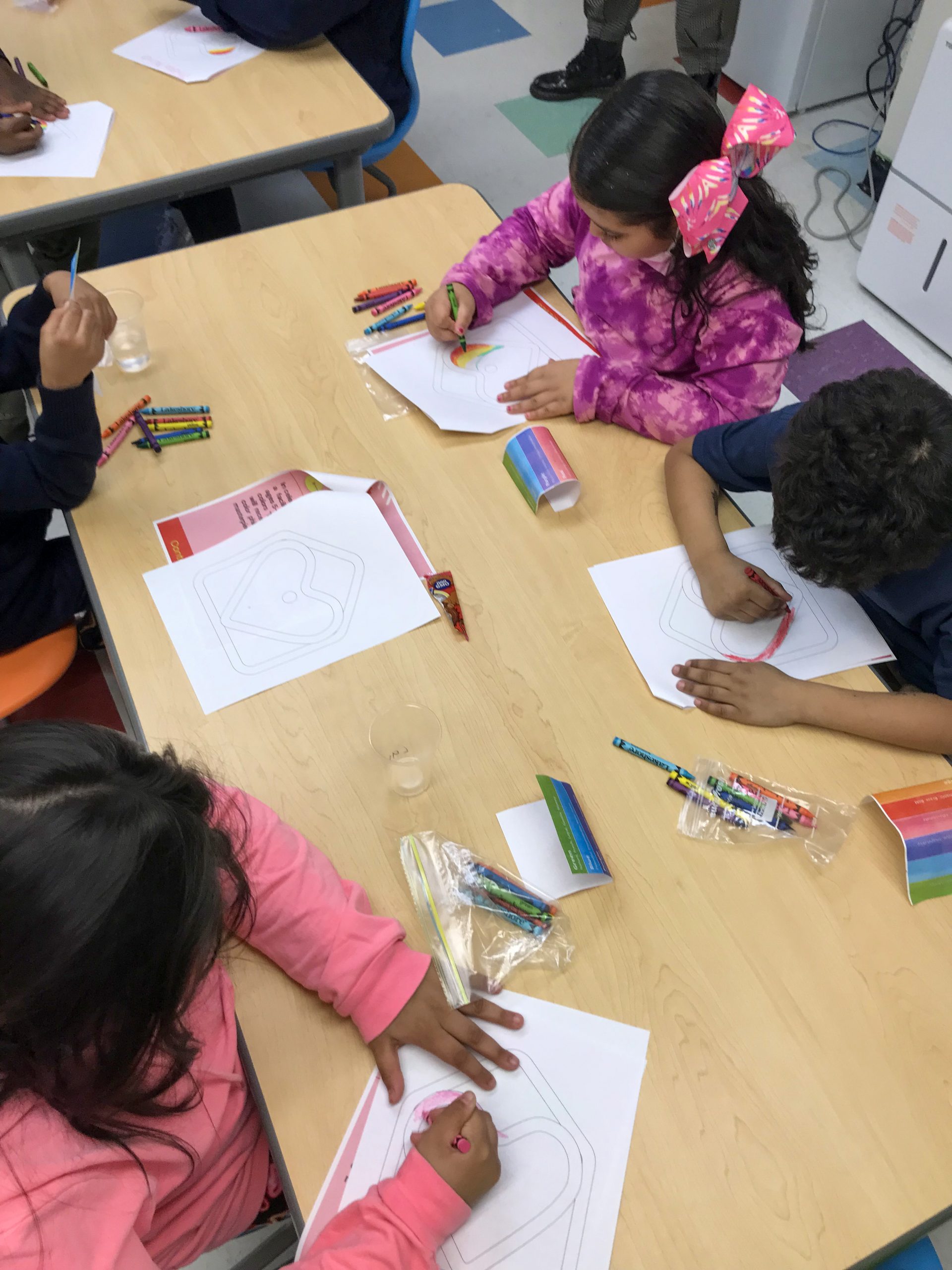 Last month, the Prospect Afterschool and Rec team hosted a residence-wide coloring contest. Afterschool and Recreation Supervisor Patricia Striggles was inspired by the HFH logo—a house with a heart—and tied it into their Valentine's celebration by prompting the kids to answer the question, "What does love feel like?" in their artistic transformation of the logo.
"Coloring is a great activity for relieving stress because [it] calms the brain and helps your body relax. It has been shown to improve feelings of depression and anxiety," said Patricia. "The kids in afterschool have taken a real liking to coloring, and I wanted to spread the joy and benefits building-wide."
Each kid who chose to participate in the week-long contest was provided with an outline of the HFH logo, crayons, and a chart which listed colors as representative of different adjectives, i.e., green = loyal, yellow = warmth, etc. The staff was thrilled by the outcome—a total of 18 kids submitted beautiful artwork, each one uniquely depicting their interpretations of what love feels like. One student chose to embellish her artwork with words. Another student, Mithsu, opted for bright colors in her drawing.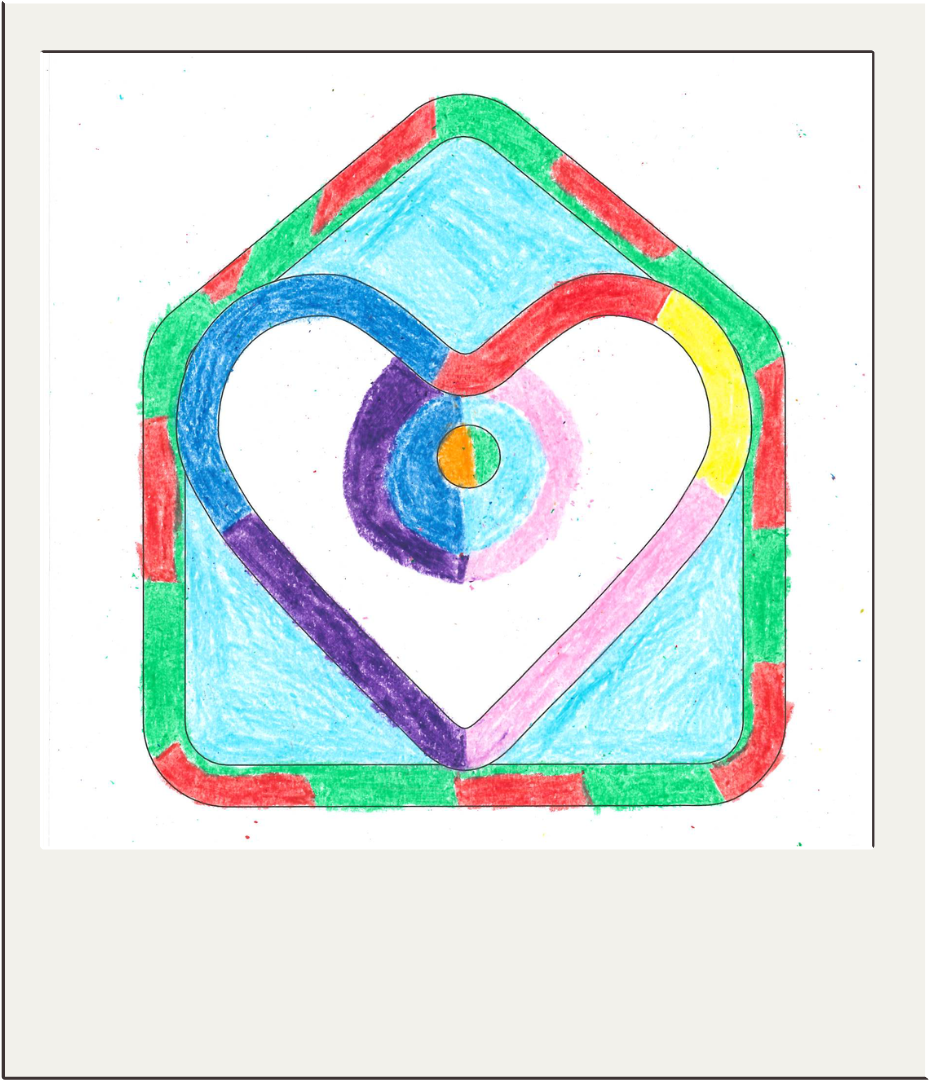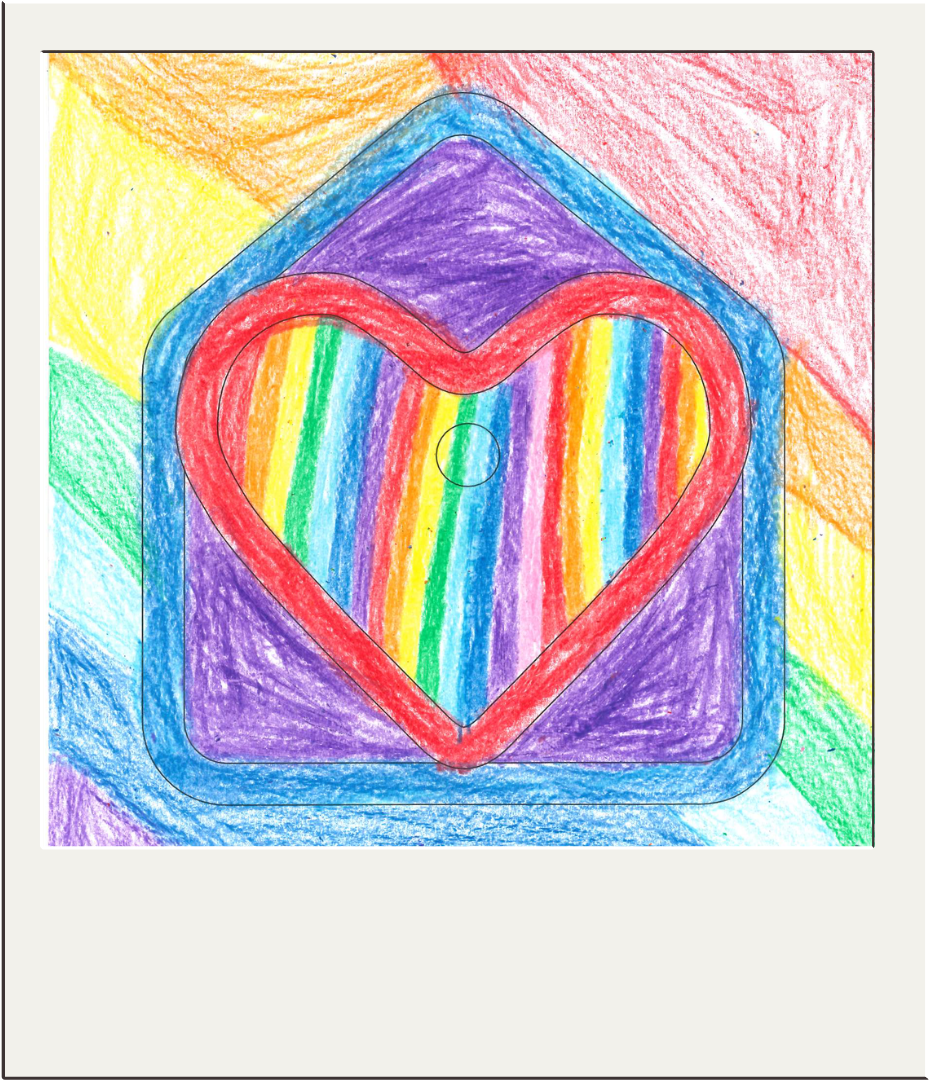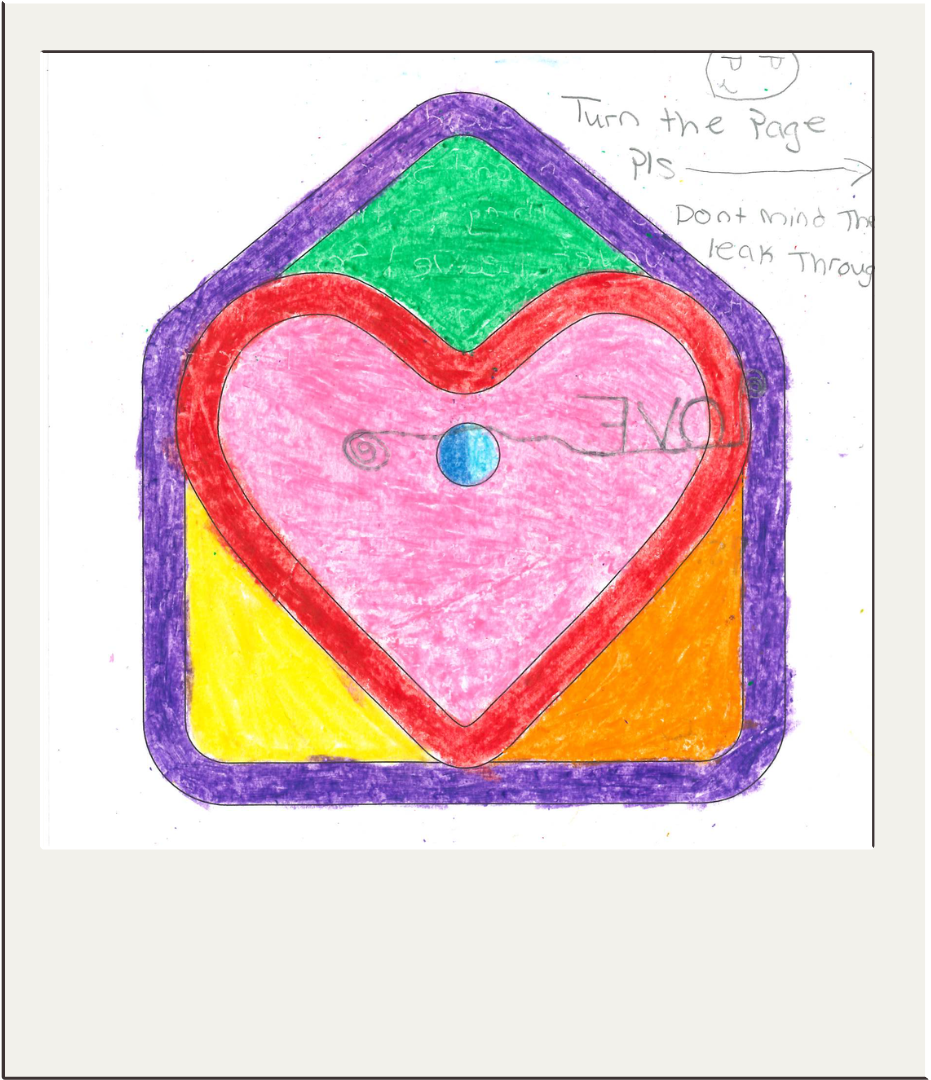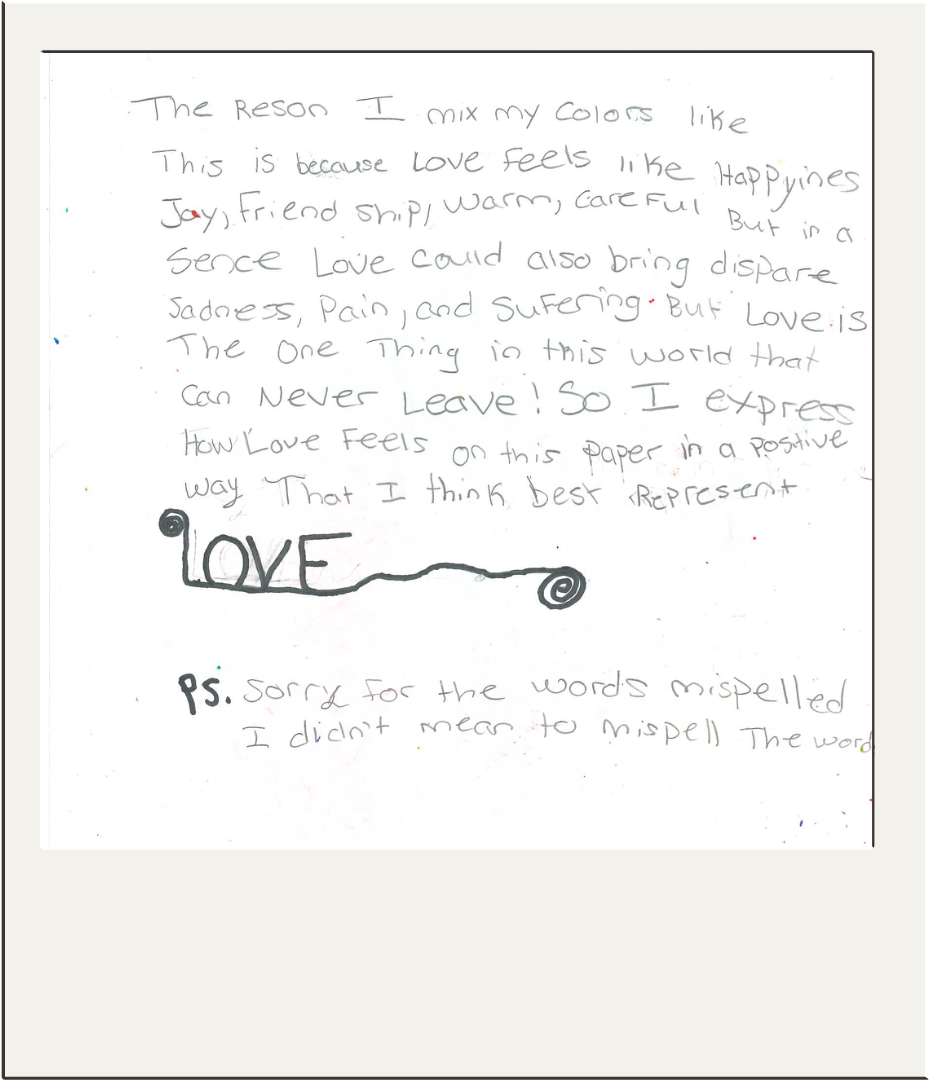 "It represents a place for all. The heart shows love, and the house shows an apartment for people," said Mithsu. "The colors are a symbol of brightness, and that makes me feel happy."
One piece in particular stood out to the staff: the work of 13-year-old Alisson, who drew NYC using a collection of iconic symbols including the Statue of Liberty, the Brooklyn Bridge, and a yellow Taxi.
"I love NYC, and it is my home. We need to keep it clean by recycling," said Alisson. "My drawing represents everything NYC has to offer. I love to draw and color, so this activity was a lot of fun."
Alisson's depiction of her home city was recognized as the winning drawing, and she received a nail design kit and a gift card for her artistry. The other outstanding artists were rewarded with a participation certificate and a small gift. The kids' work will also be displayed around the building for the residents and staff to appreciate.
In addition to this event being an opportunity for the kids to express themselves and engage in friendly competition, Patricia says that it was a great way to make the families living at Prospect Family Residence aware of the Afterschool & Recreation department and the abundance of activities that they have to offer.