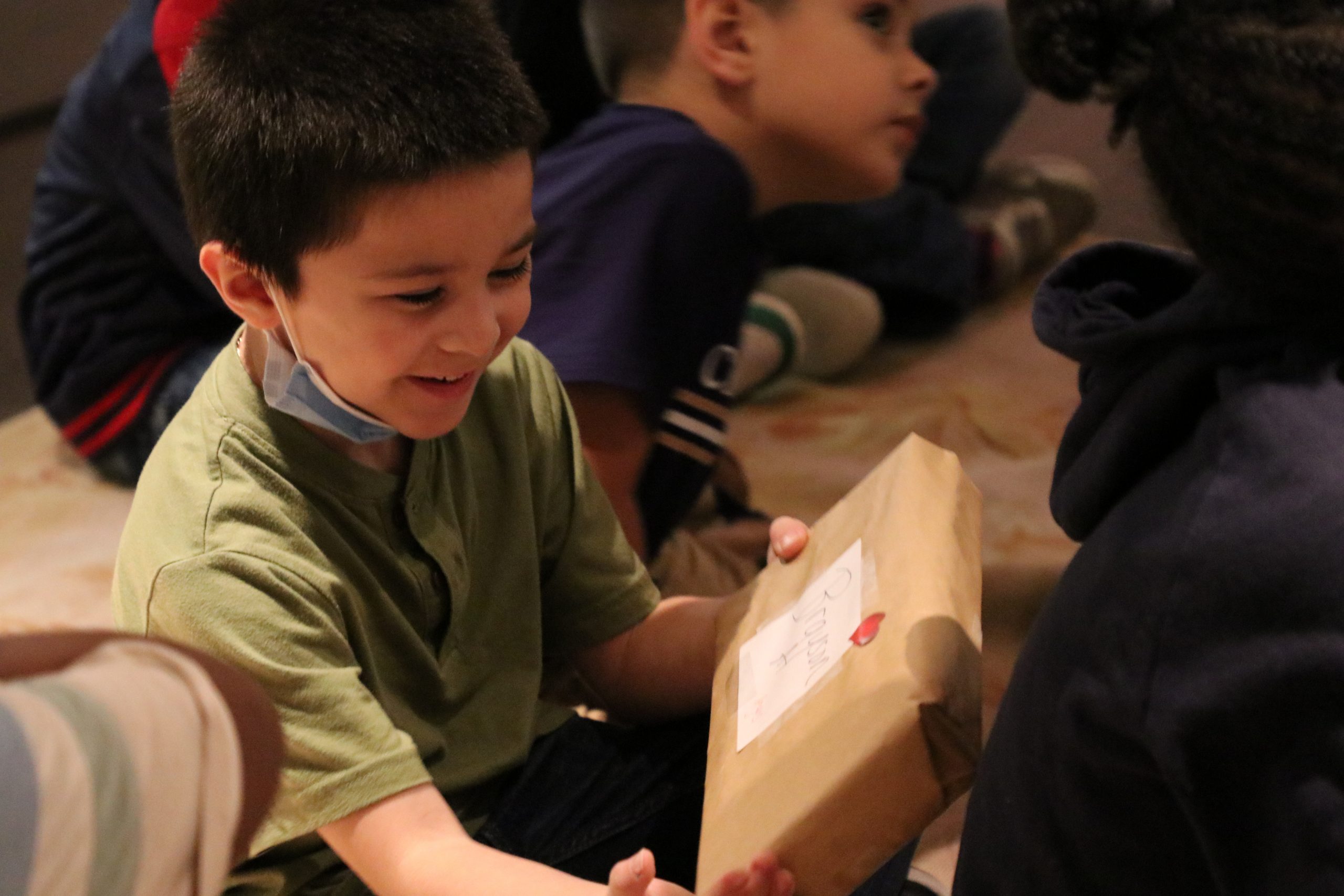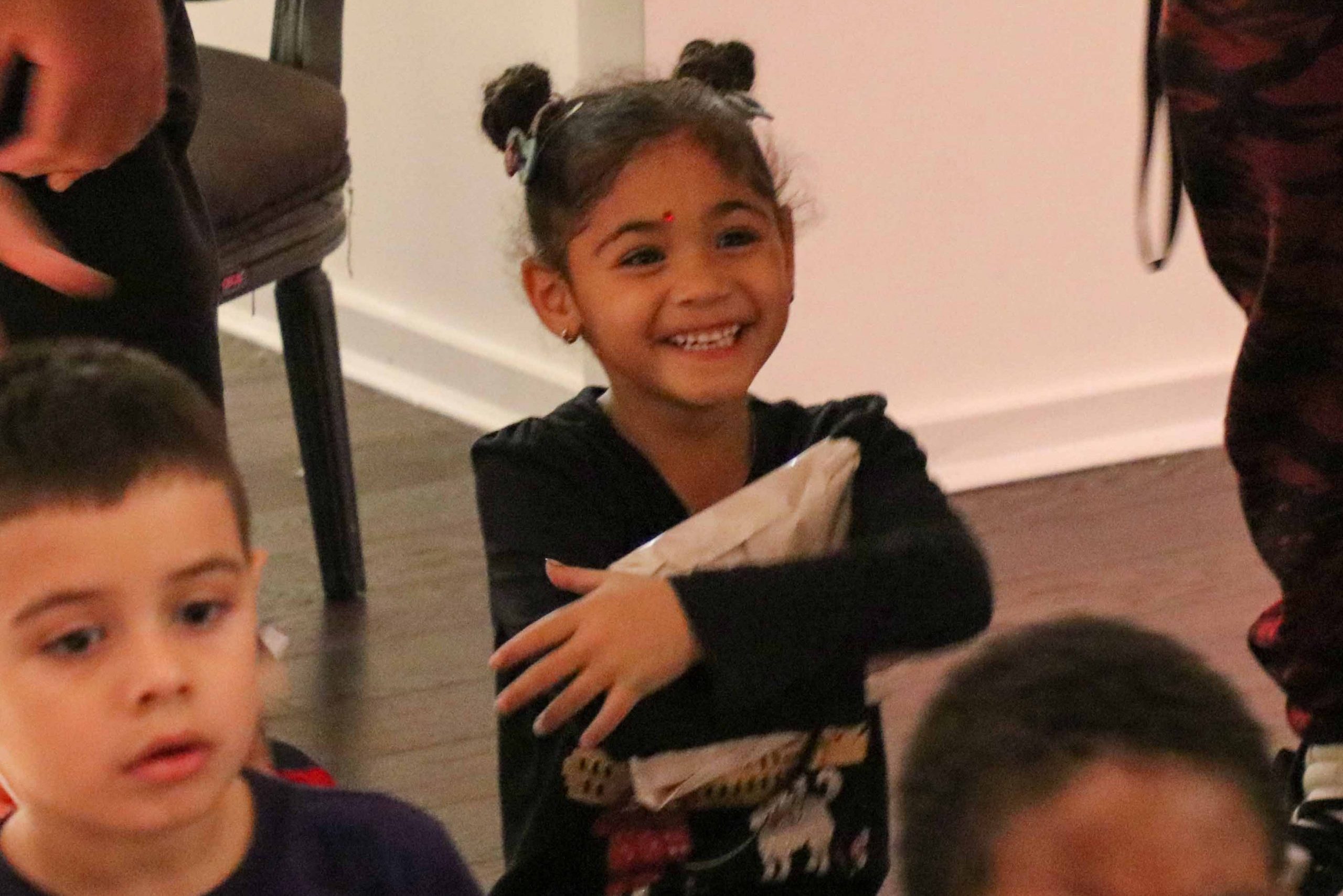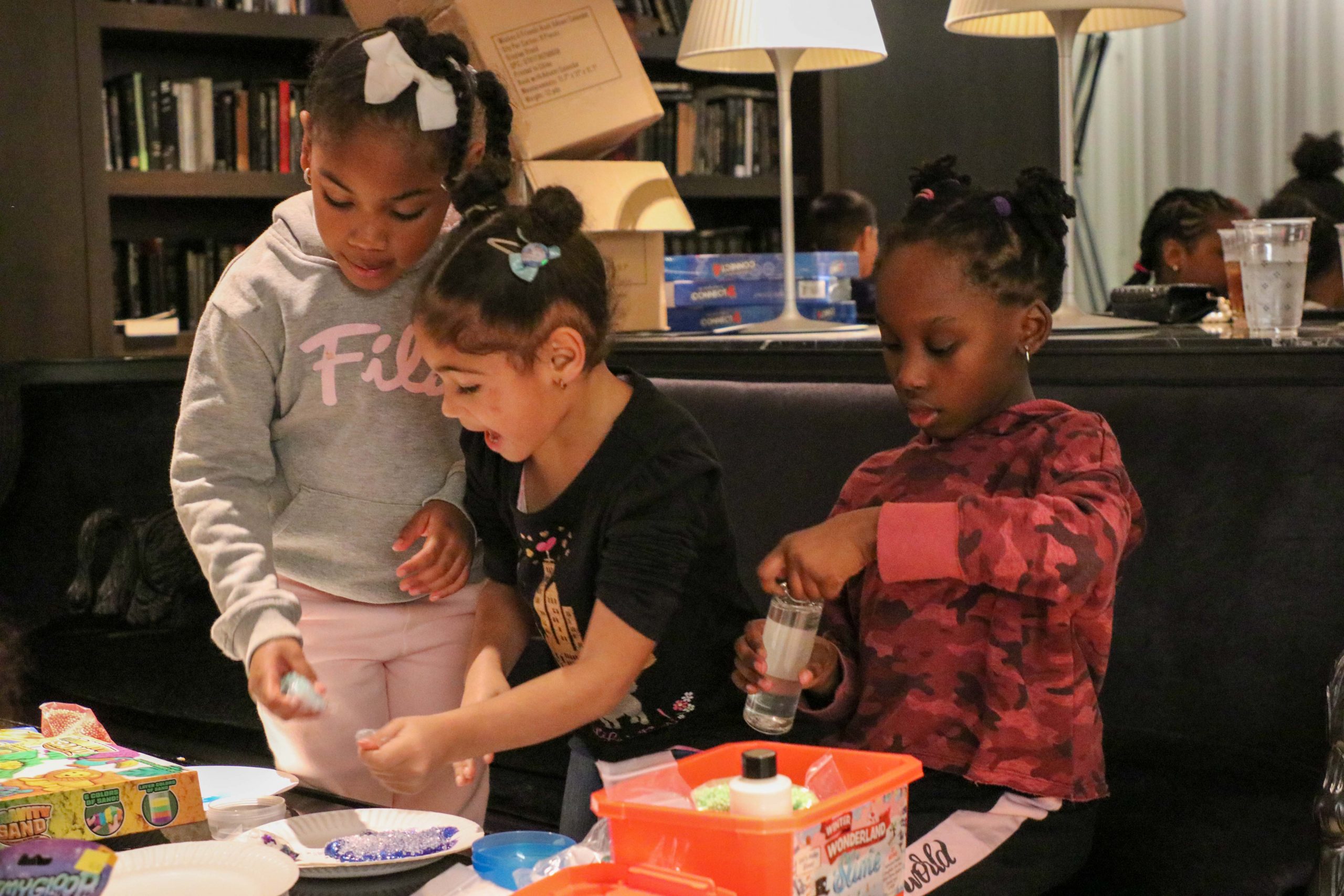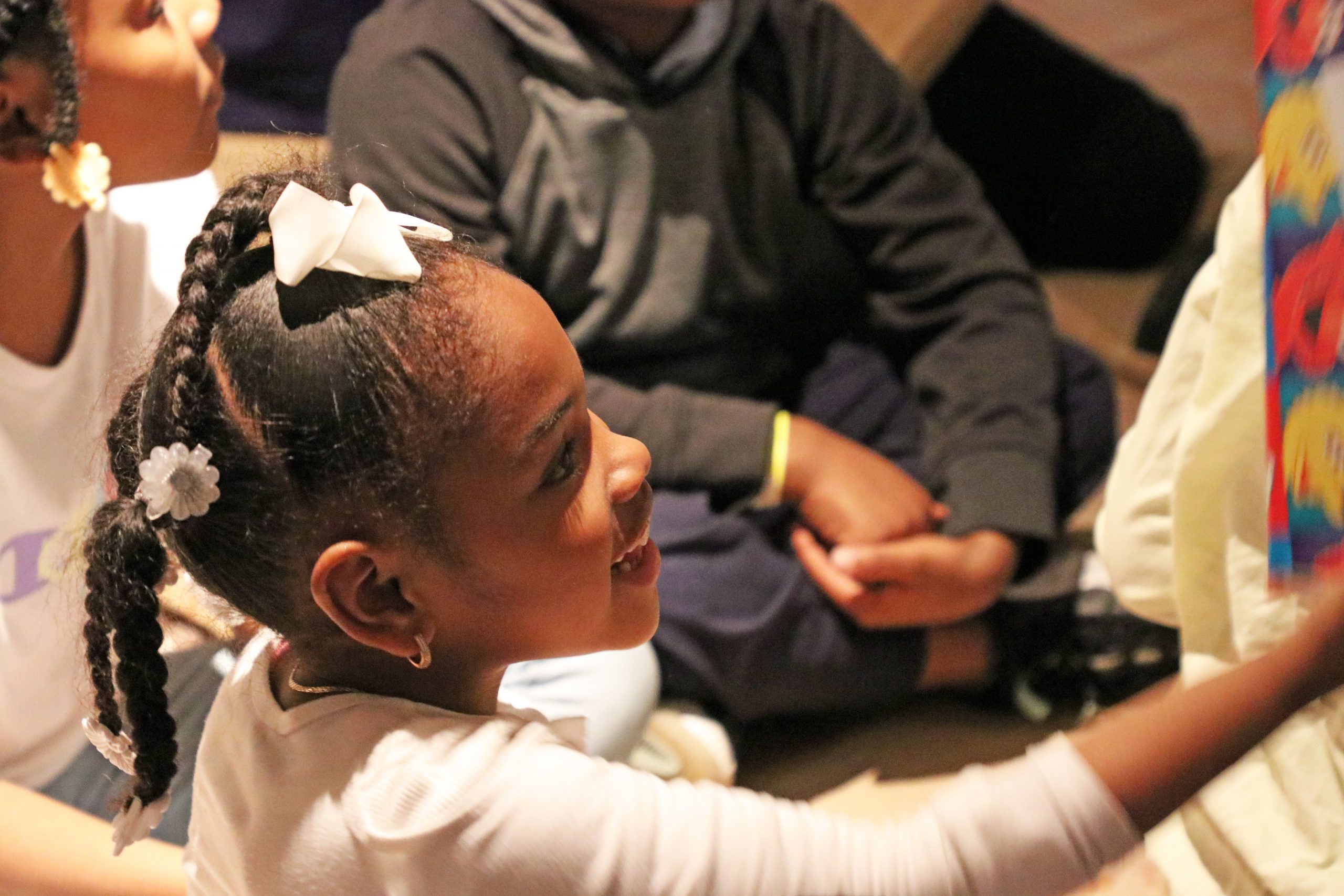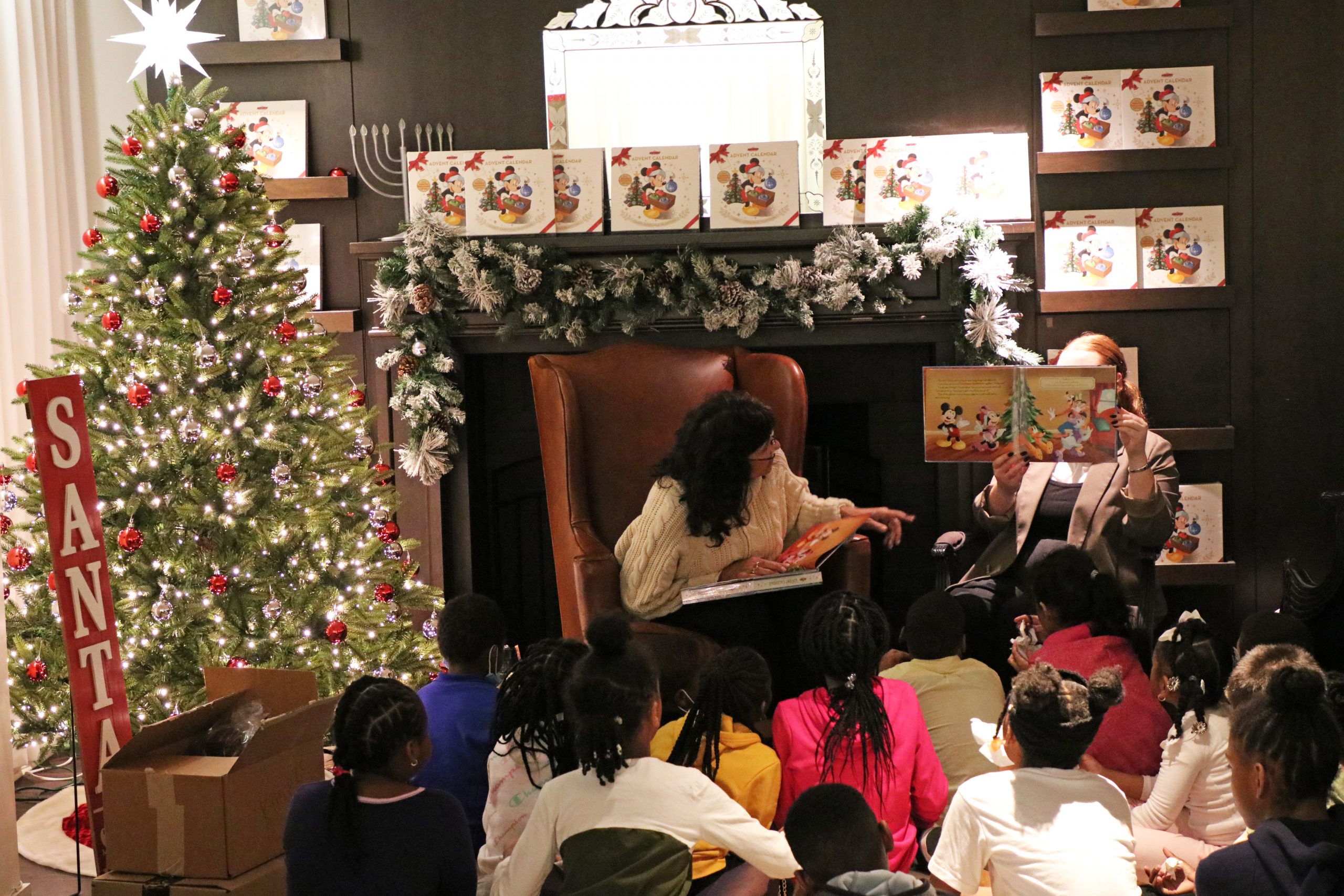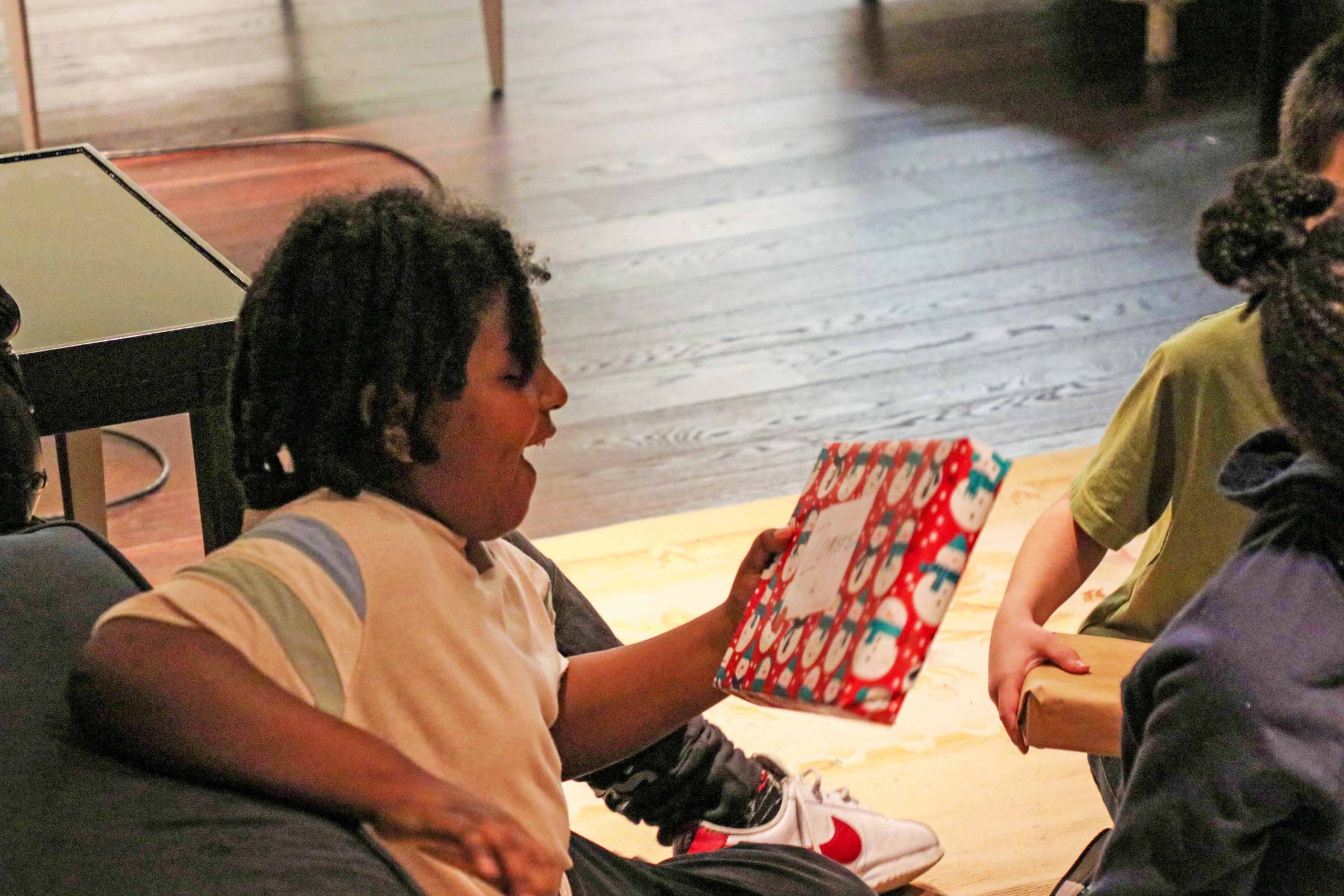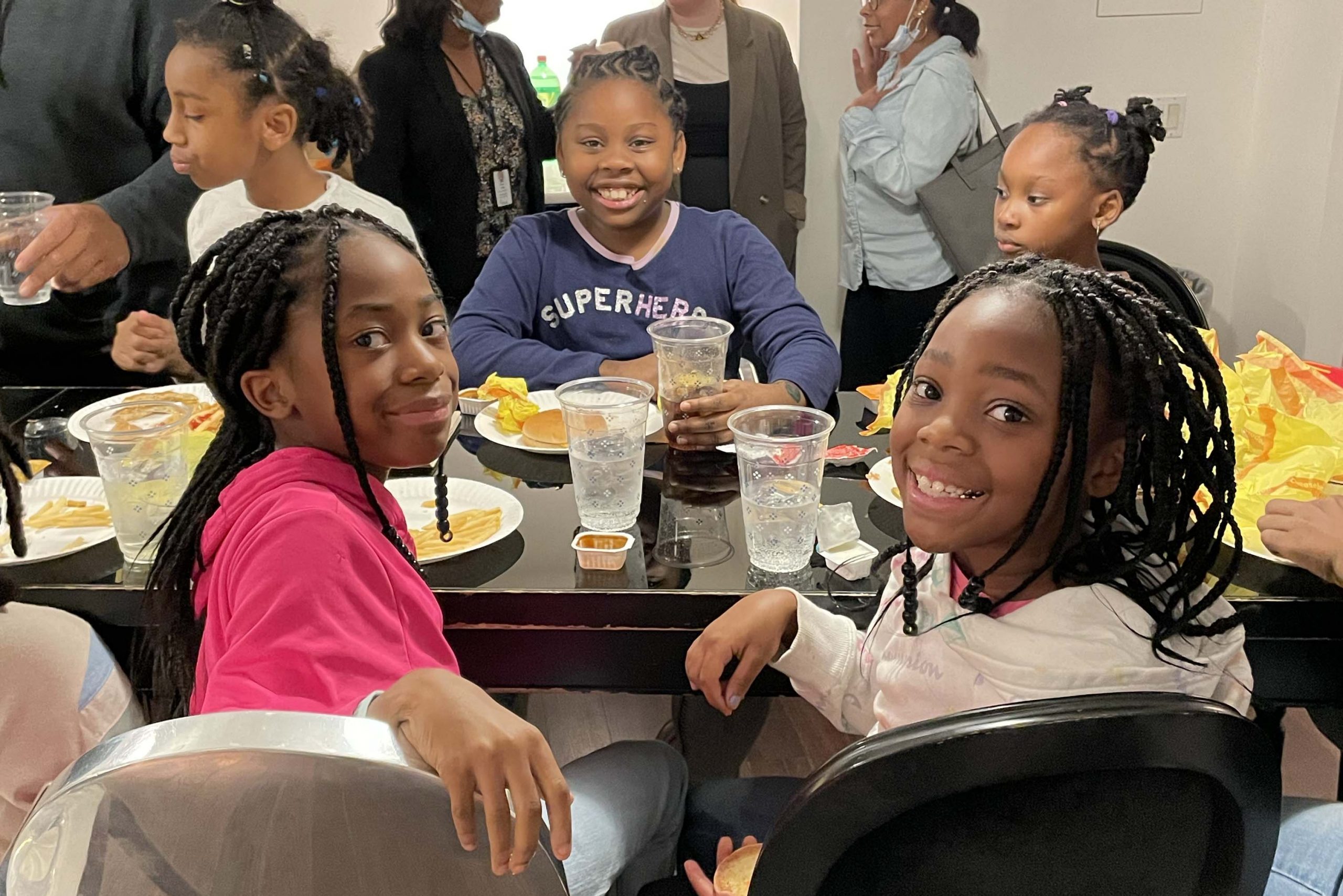 Longtime HFH partner KidCare hosted their 13th annual holiday party this month. A group of 25 kids from the Saratoga Family Residence in Queens spent the evening in Manhattan for an unforgettable celebration.
"[We want] to give the kids a great and unique holiday experience where they get the toy they had asked for, eat food, get a story read to them, and play … simply letting kids be kids," said KidCare Founder Jon Dorfman.
The kids were treated to a McDonald's dinner (the number one requested meal) before enjoying a variety of activities, including slime making, temporary tattoos, and holiday bowling.
"[The dinner] was so delicious, and it's so fun because you can do a lot of things here," said seven-year-old Jachbiany.
KidCare's association with HFH started in 2009, when the founders visited one of HFH's Bronx shelters.
"We were super impressed with everything. We got to meet some of the kids; we got to see the facility there … the biggest thing that we wanted was that we would have direct connectivity with the children and to see the actual impact," said Dorfman.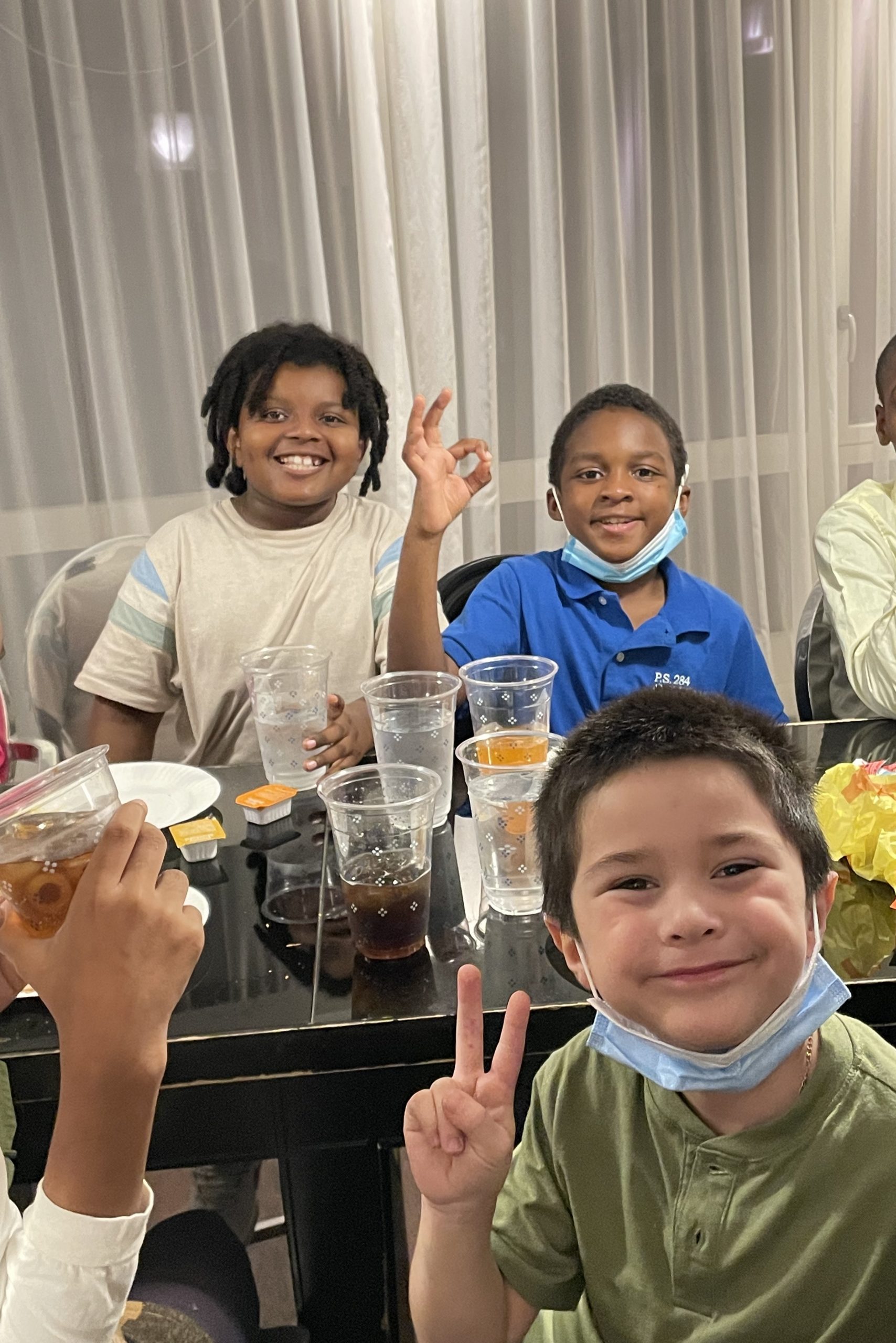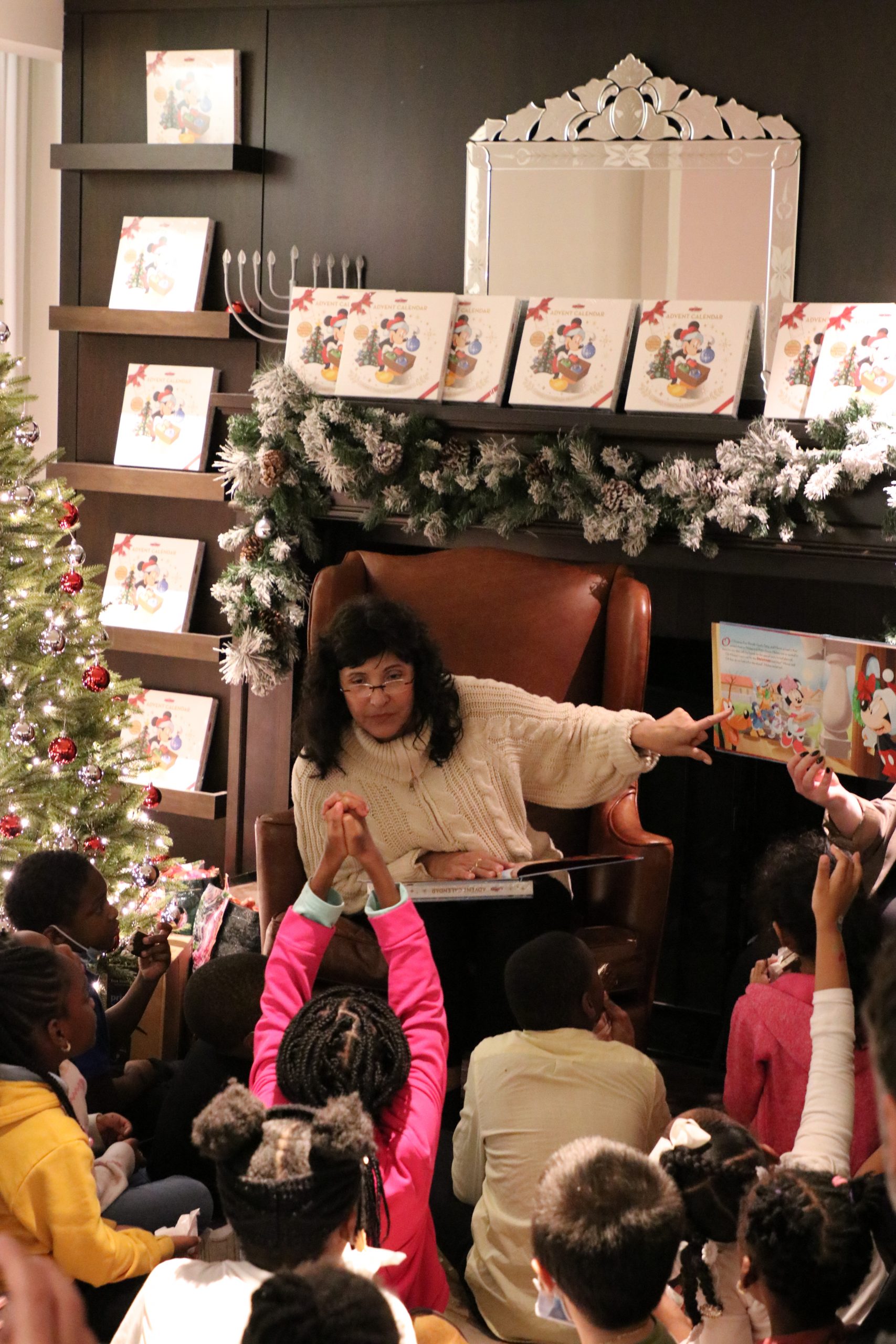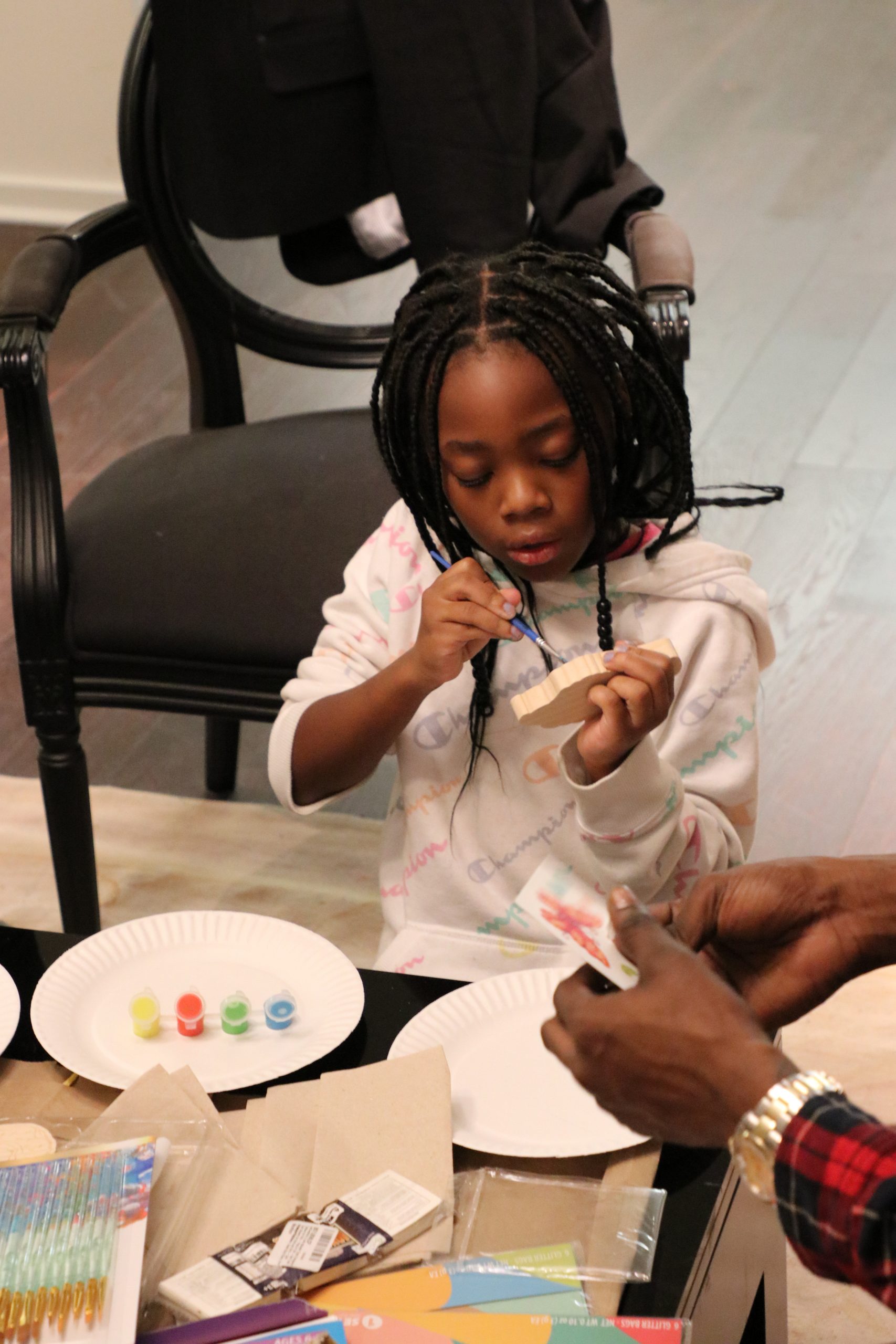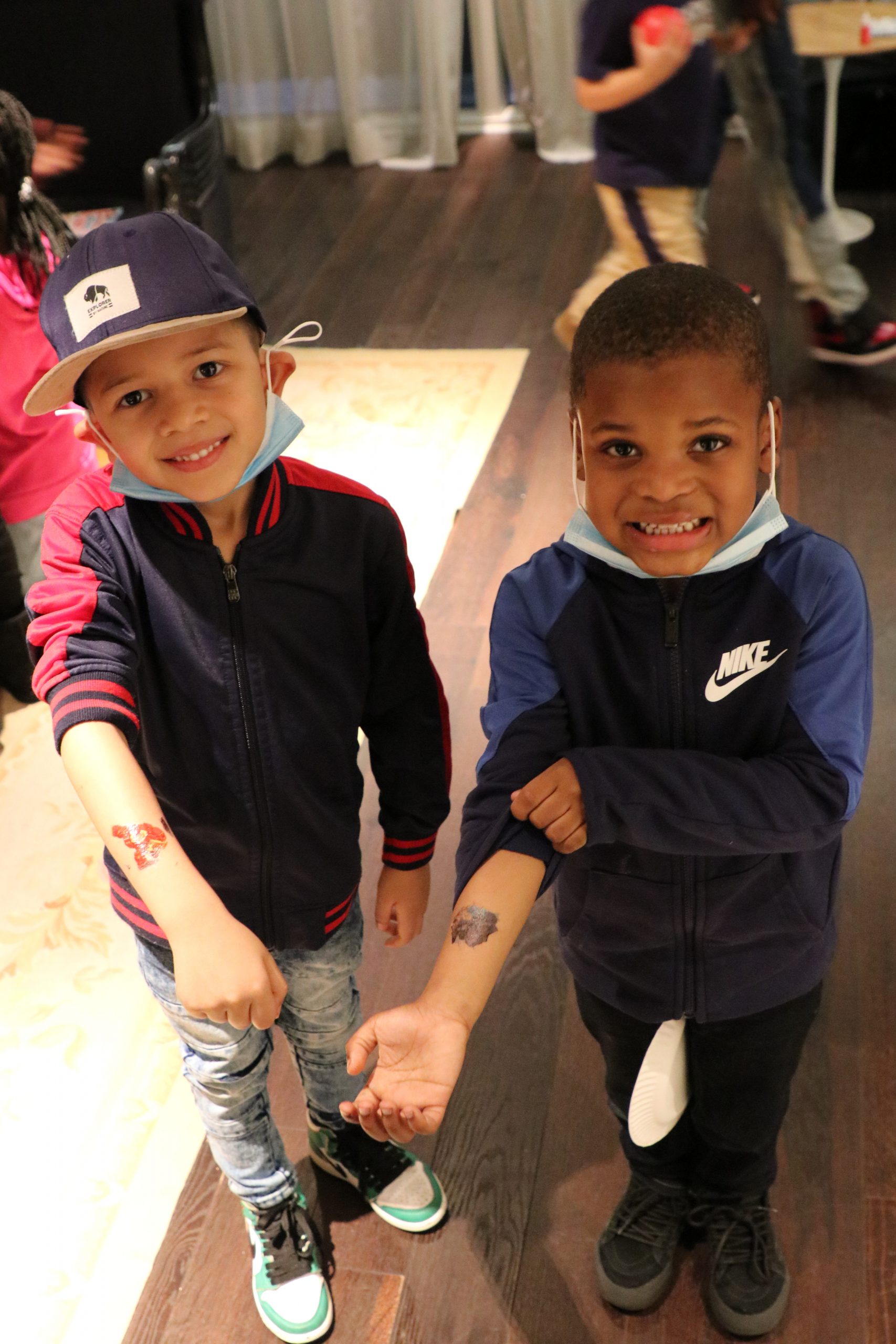 Family members of KidCare founders Jon Dorfman, Brian Morgan, and Morgan Turkewitz also take an active part by volunteering. This year, Jon's mother helped collect and artfully wrap gifts and assembled candy gift bags for the kids.
"It's all family-oriented; we all support each other," said Dorfman.
Countless batches of slime and a couple of impromptu dance sessions later, the kids wound down with a holiday story, read by Patricia Cardello—founder of The Magical Tales. Patricia has been volunteering with KidCare for almost a decade. Through her story telling, she strives to give the kids confidence.
"I look around, and I see who is being shy and withdrawn, and I try to draw them into it," Cardello said, "I look forward to doing it every year. To help put a spark in a child's life for even two hours … it's simply my pleasure."
The group wrapped up the night with a gift distribution—courtesy of KidCare—and the room buzzed with holiday cheer.
"I love all the people that [are] here," said six-year-old Brayson.
"Thank you, KidCare, this is really a lot to us," said seven-year-old Aleyah.
It's safe to say that this year's holiday bash was an overwhelming success. The kids were eager to share stories about the night with their families upon the bus's arrival back at Saratoga.