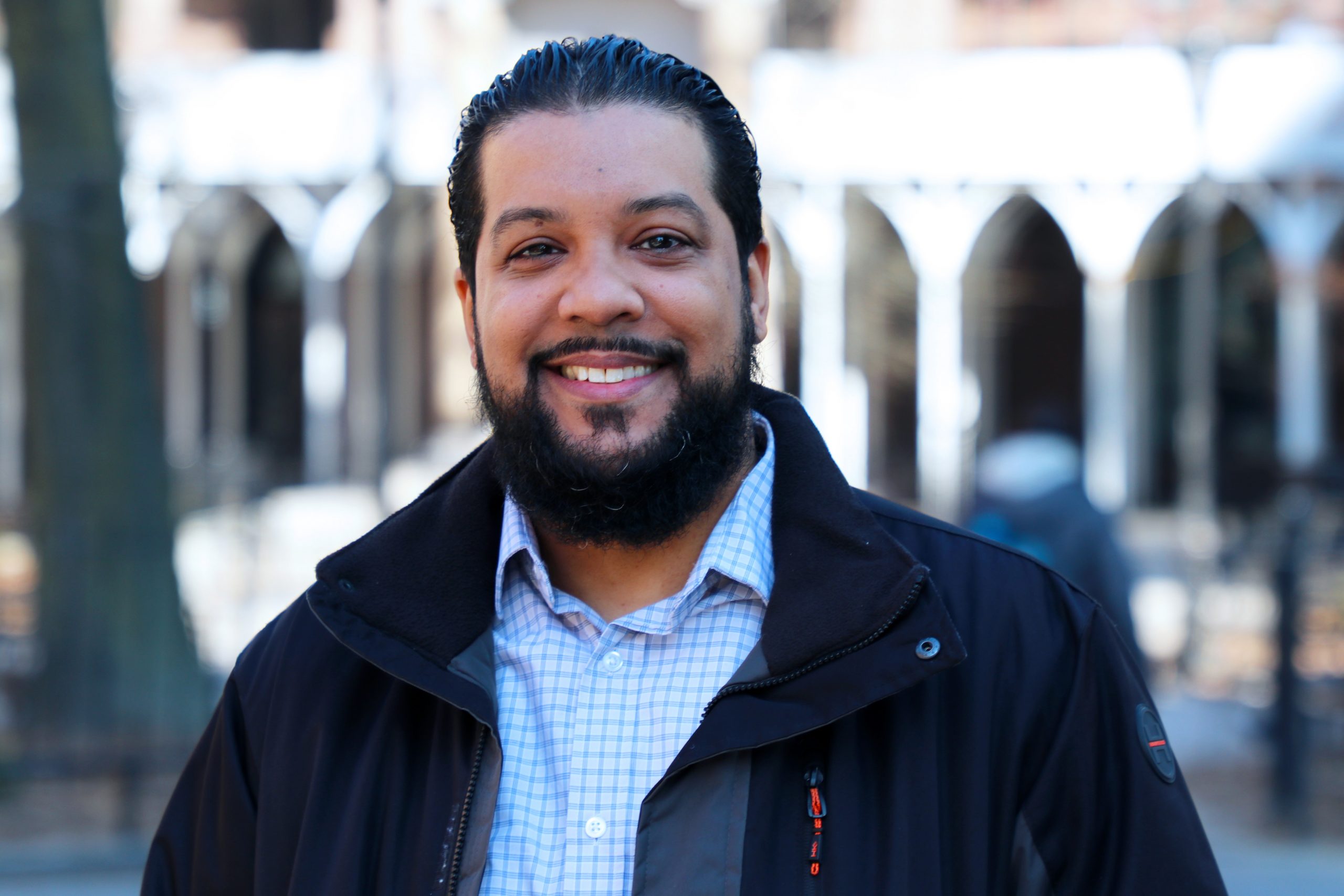 For nearly 15 years, Carlos Santos has been working his way up from part-time clerk to accounting manager at HFH. Yet, for much of his childhood, he had his sights laser-focused on a very different career path.
"I was on track to be a musician," said Santos, who attended a professional performing arts high school as a young saxophone player.
It was Santos' future wife who first suggested that he look into accounting as a back-up plan. The two first became friends when they were in the sixth grade and began dating shortly after beginning college. He heeded her advice and has been working in accounting ever since.
"She put it in my head that you need to have something to fall back on, just in case," he said.
Nowadays, Santos and his wife are both accountants, with two sons in Brooklyn, NY. Santos received his associate's degree in accounting from Borough of Manhattan Community College. He began his bachelor's degree in accountancy at Baruch College, before completing it at Hunter College, while employed by HFH.
Santos first applied to HFH's clerk position while enrolled at Baruch. He quickly developed rapport with the finance team, and soon accepted a full-time position.
Twelve years ago, when his wife became pregnant with their first child, other staff threw him a surprise baby shower—a gesture he still recalls with fondness and gratitude.
"I was really taken aback—you don't normally see the dad get a baby shower at work," said Santos. "It was a really nice moment."
It's been that kind of familial atmosphere that led Santos to continue with the company over the years. After Robinson Jimenez joined HFH as finance controller in 2008 and became Santos' supervisor, the two quickly developed a strong bond and mentorship.
"Robinson has really taken me under his wing," said Santos, who also assists Jimenez in his work as controller. "We have a really special relationship—we're real with each other."
Santos attributes part of his growth at the company to Jimenez, who nurtured his talent, and saw him promoted from his role as clerk to his current role as accounting manager.
"He's a hard-working employee and very dedicated to this department," said Jimenez.
As accounting manager, Santos is responsible for overseeing the team of accountants who ensure that donations, funding streams, payments, and other finances run smoothly at HFH's family residences,  central office, and affiliated nonprofits.
It's a position that he takes to heart, in part, because it's offered him the opportunity to guide a new generation of accountants.
According to Santos, for many on the finance team, their role at HFH is their first job out of college. So, he takes it upon himself to show them the ropes. It's a tricky job, at times made more complicated by the many streams of funding at HFH—from different city departments to small donations.
As a manager, Santos can be meticulous. He likes to train his employees not only on how things need to get done, but why they need to get done. It's a strategy that may take more time, but leads to more cohesion, understanding, and long-term efficiency for the team.
"I always like to make sure things get done right—even if it takes five minutes longer to do it," he said.
Still, the finance team finds plenty of ways to have fun, too. One of Santos favorite parts of working for HFH is the finance department's community-like atmosphere.
"We feed off of each other," he said.
That sense of camaraderie was especially vital during the COVID-19 pandemic, when HFH's Central Office went remote. Santos and two other members of the finance team still went to the office in person on occasion to ensure vital operations, like processing payroll, could continue seamlessly across the company.
During the pandemic, he and his wife both worked their accounting jobs from home, while their sons attended virtual school—one has recently started learning to play saxophone, just like his father.
"We found ways to keep everything going," said Santos, who is happy to be back at the office with the team.
"The most important thing to me is making sure I can leave an imprint on the people who come in, and help them grow," said Santos.
Since this article's publication, Carlos Santos has been promoted to Controller.