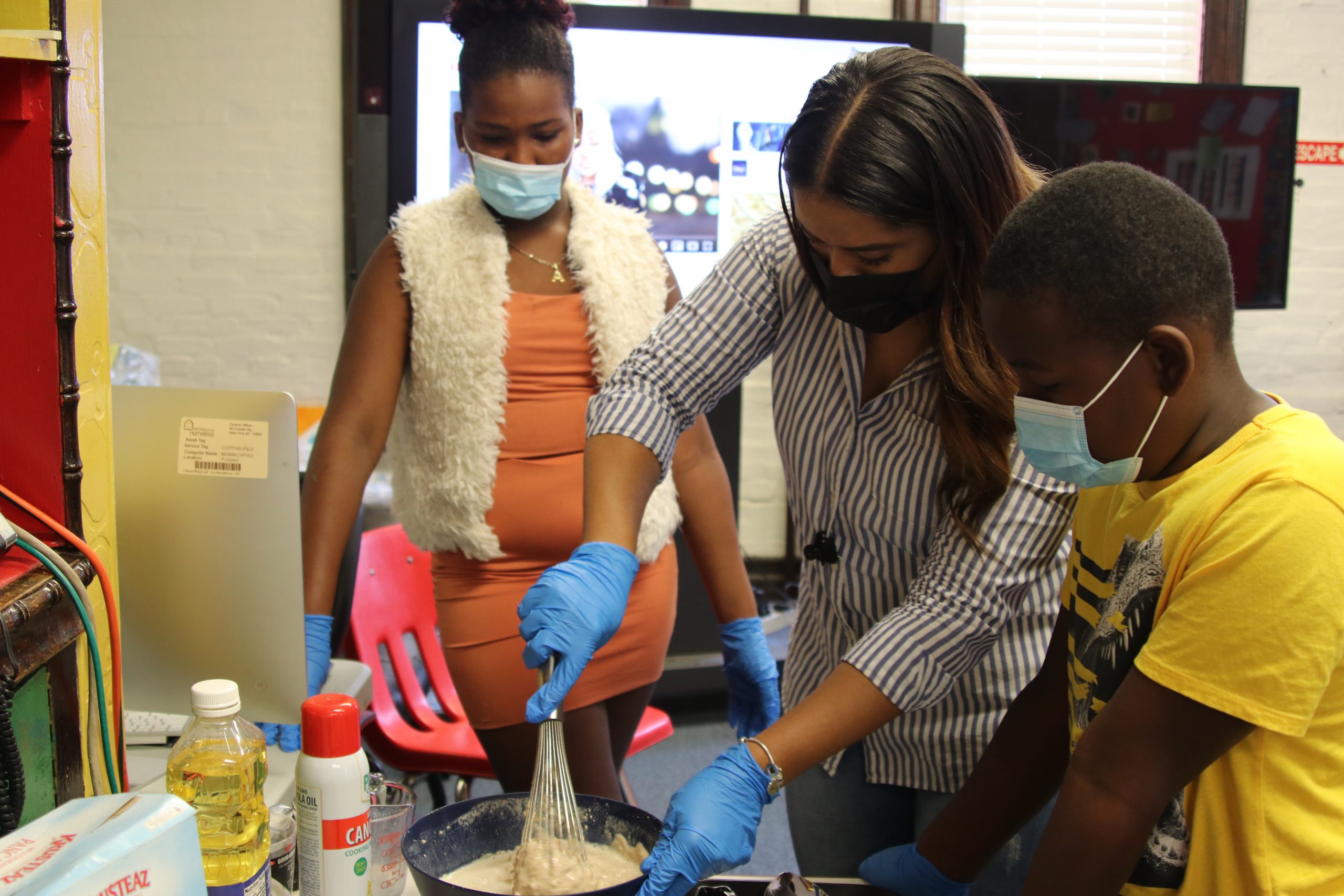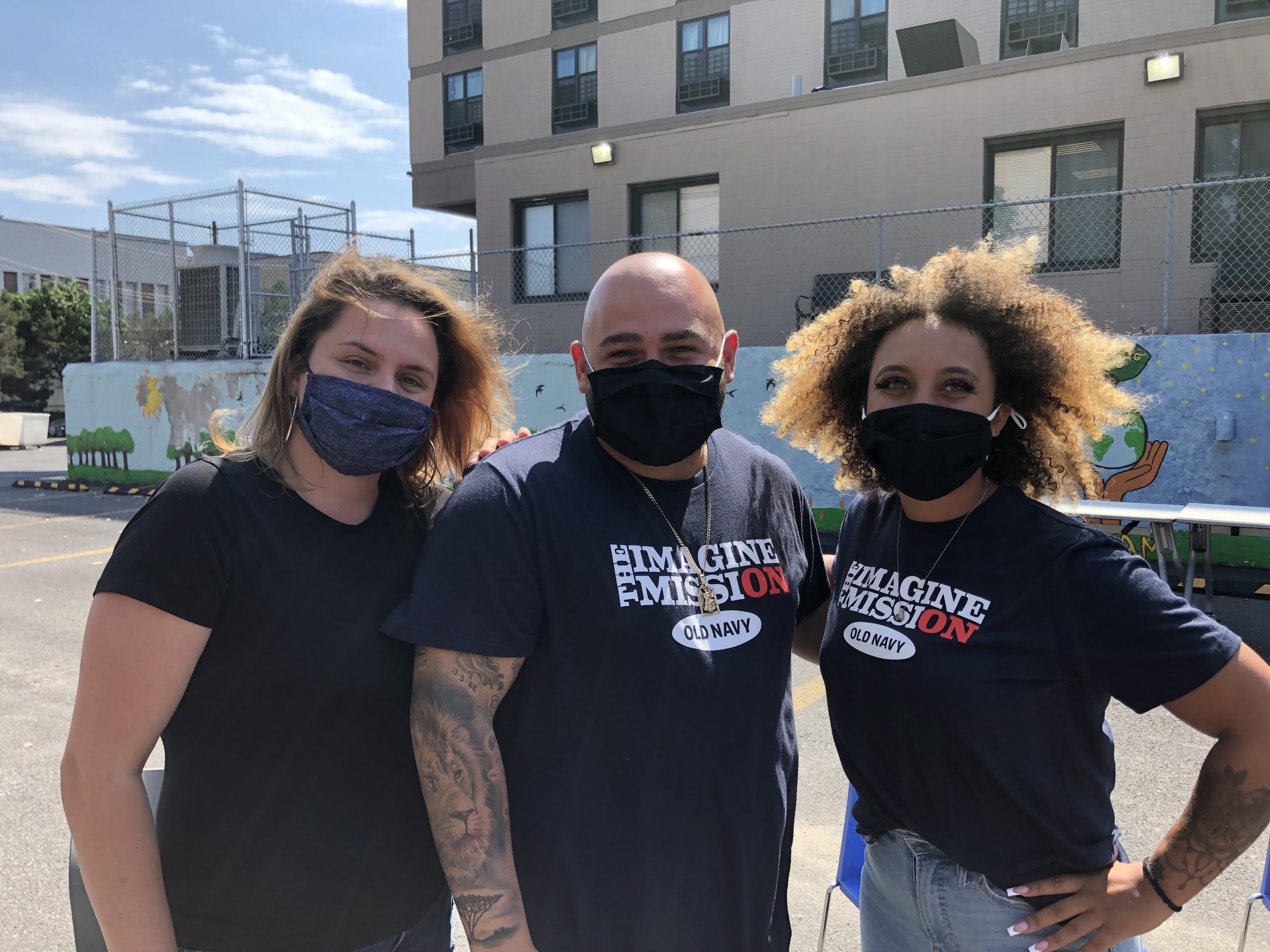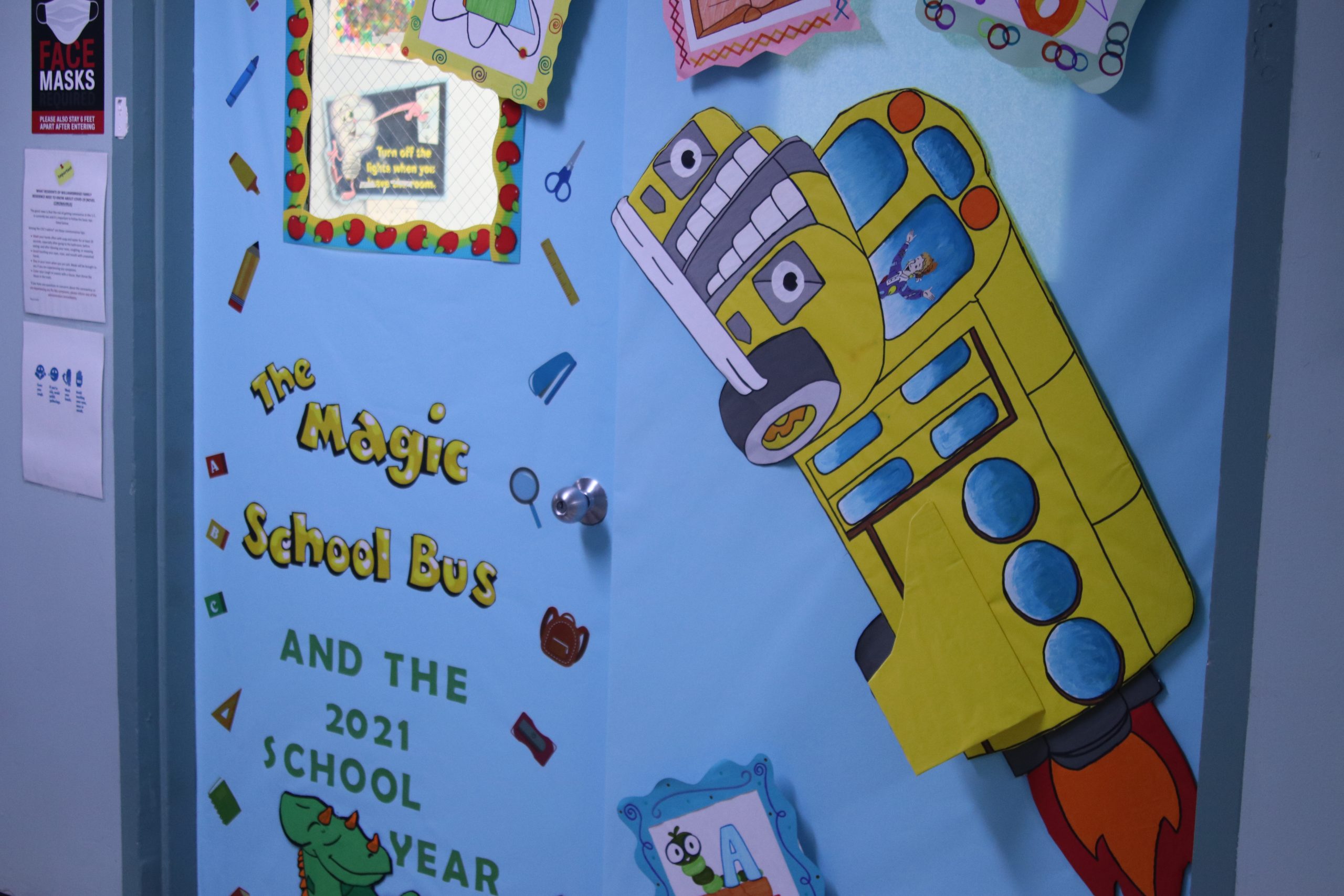 School is officially back in session for students throughout New York City. Each HFH family residence celebrated the end of Summer Day Camp and the transition to Afterschool and Recreation.  
Students at Prospect Family Residence spent their last day of summer learning a new recipe that also sharpened their math skills. The morning began with them making multigrain waffles alongside their teachers. After devouring their delicious breakfast, they continued the festivities with math-based card games featuring a friendly competition as they raced to answer each question correctly.  
At Allie's Place they marked the last day with an animal show where students were introduced to a bunny rabbit, box turtle, two hermit crabs, and a corn snake. After learning all about their furry and slimy new friends, the kids celebrated with some old-fashioned board games and a family-style meal. They truly said goodbye to summer as they splashed around in the sprinklers in the site's kid-friendly backyard. 
Saratoga Family Residence welcomed the new school year with an outdoor fashion show with the help of friends at Old Navy. Store employees from several local stores donated new and gently used clothes for the on-site donation closet. Kids, their parents, and staff dressed up and showed off their fashions, and incredible style down a home-made red carpet to the sounds of DJ Kev White. 
The Magic School Bus made a stop at Williamsbridge Family Residence, bringing with it an end to the summer. Teachers filled the recreation space and bulletin boards with decorations and inspiring quotes from Ms. Frizzle herself encouraging students with the message: "Take chances, make mistakes, get messy!"