Allie's Place Afterschool & Recreation received a visit from a few special guests to help celebrate the end of Summer Day Camp. Students learned about the cute creatures The Nature Company brought to the classroom. A bunny rabbit, box turtle, two hermit crabs, and a corn snake were all in attendance.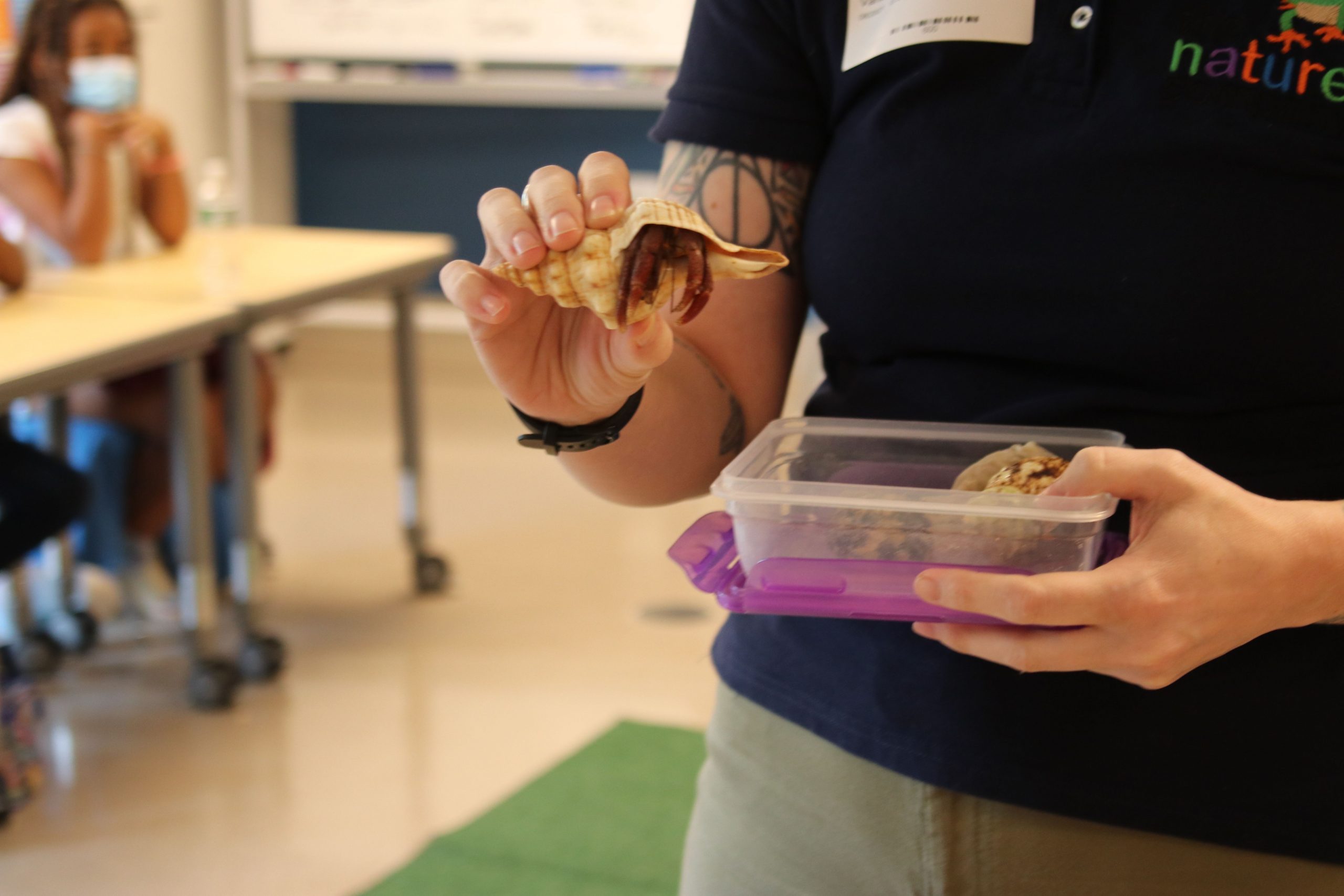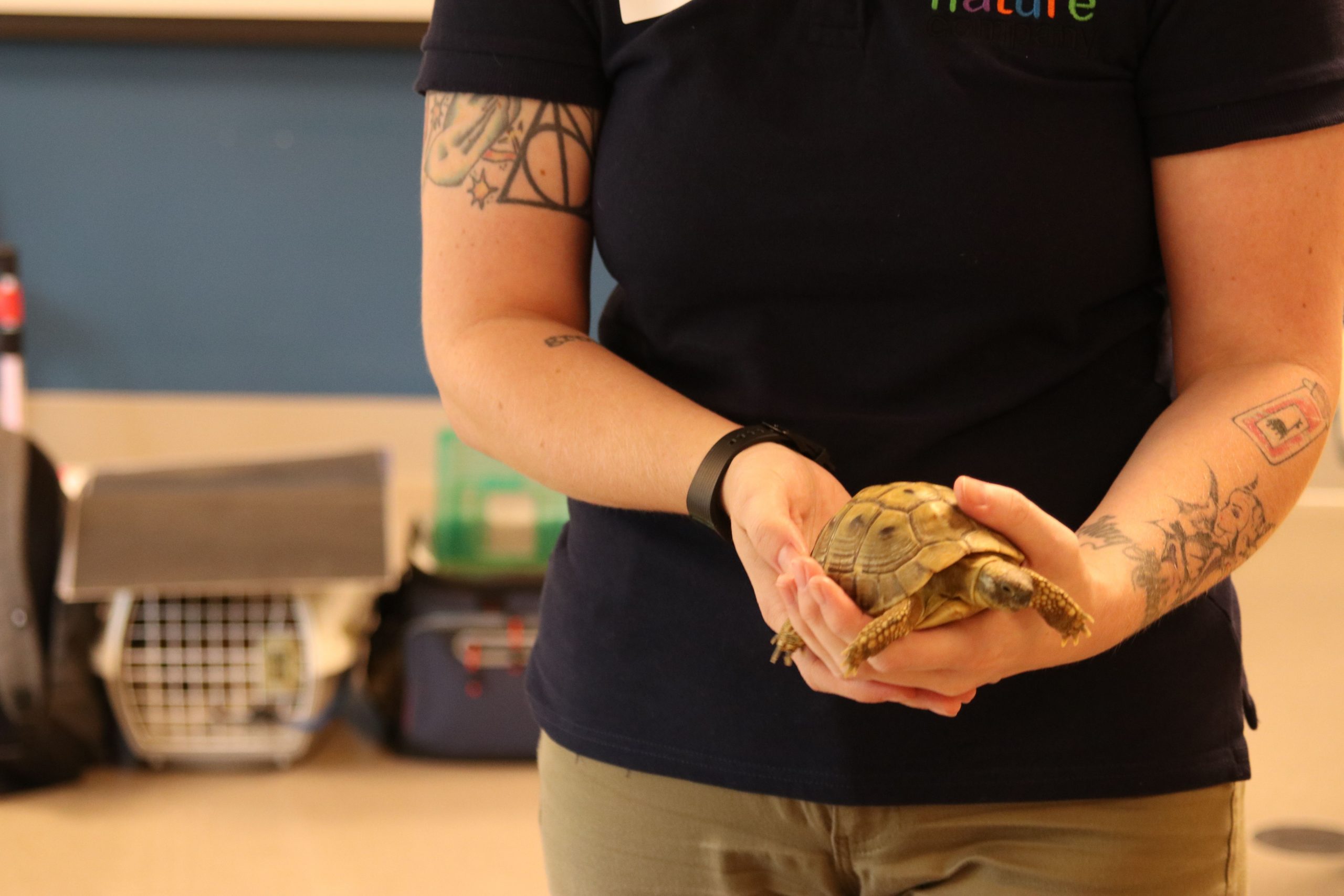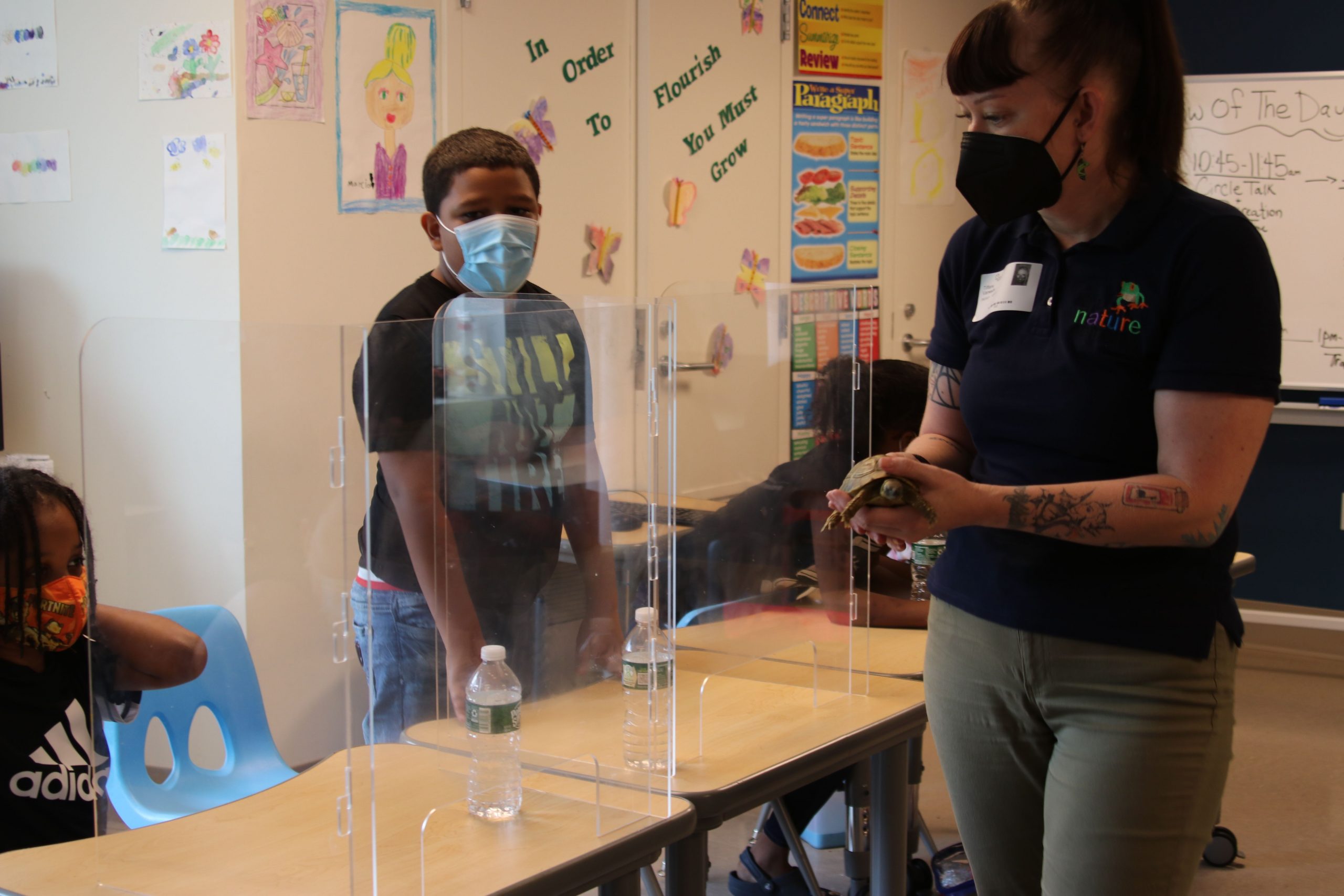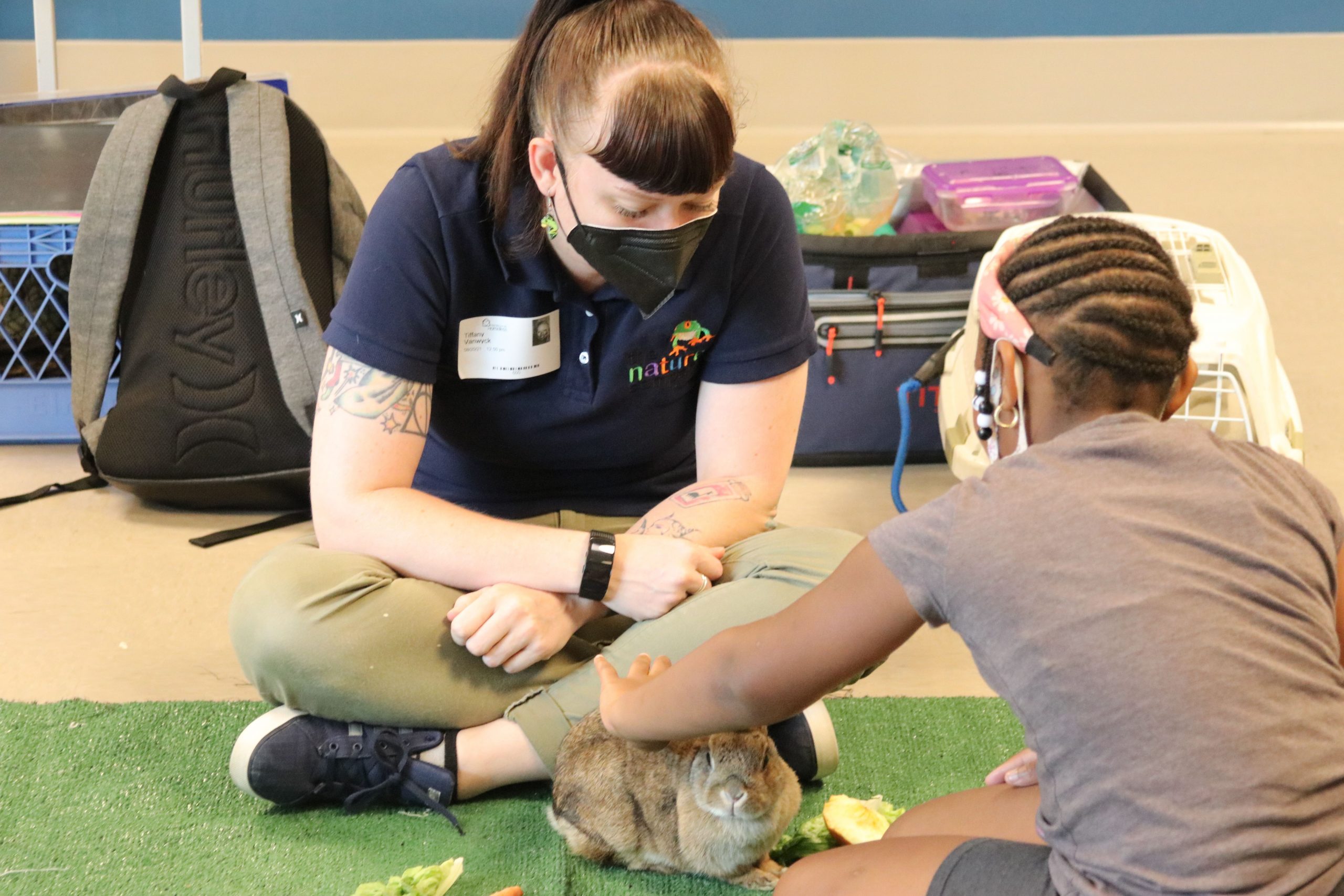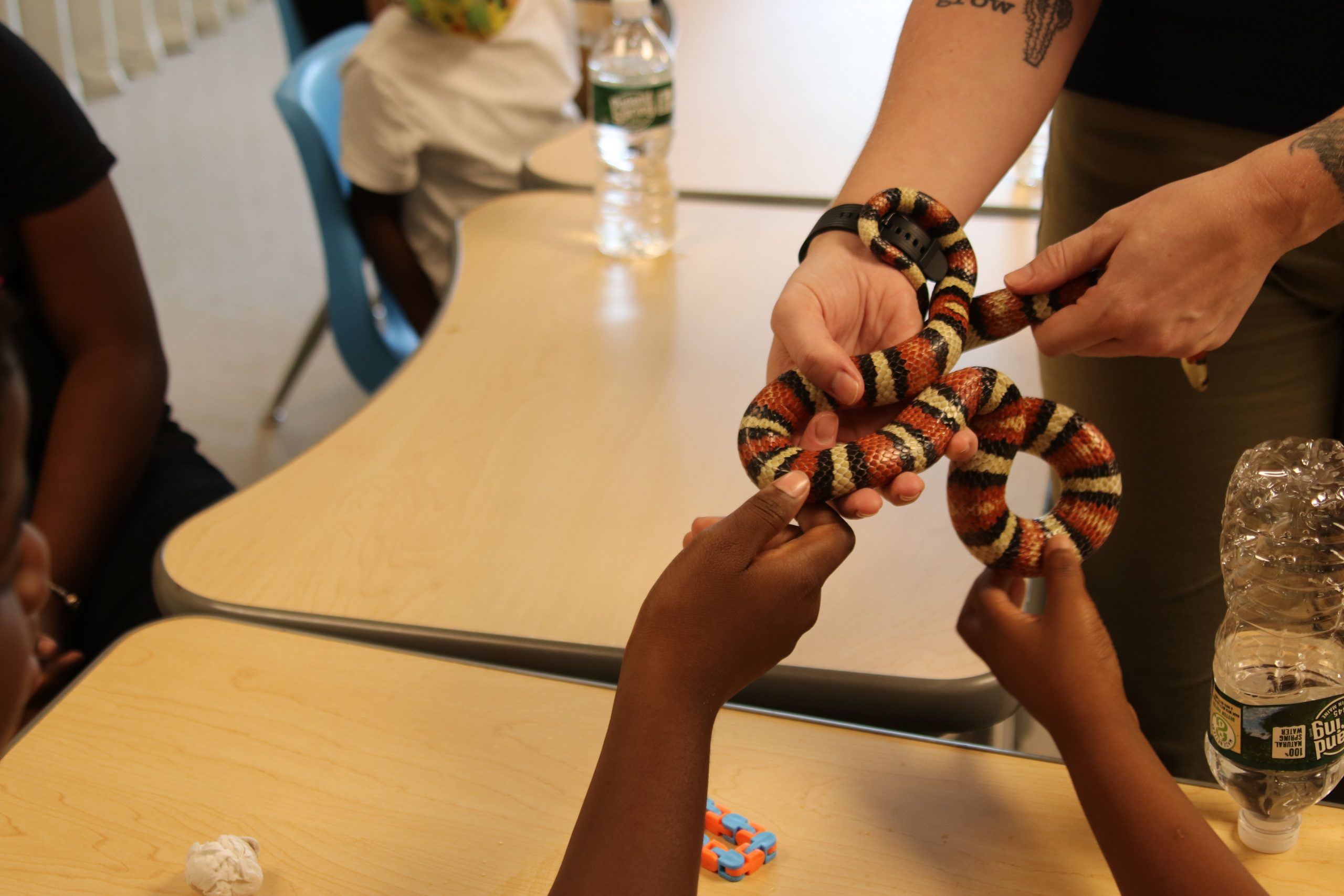 Students petting and observing animals 

during an interactive animal show at their end-of-summer/back-to-school celebration

.
The animal show included an interactive lesson with trivia quizzes about the animals they had just met. Kids observed animal behaviors, asked questions, and took turns petting the animals individually all while gaining new knowledge about mammals, reptiles, and crustacea. One by one, the students enjoyed the chance to get up close to these slimy, tiny, and furry new friends.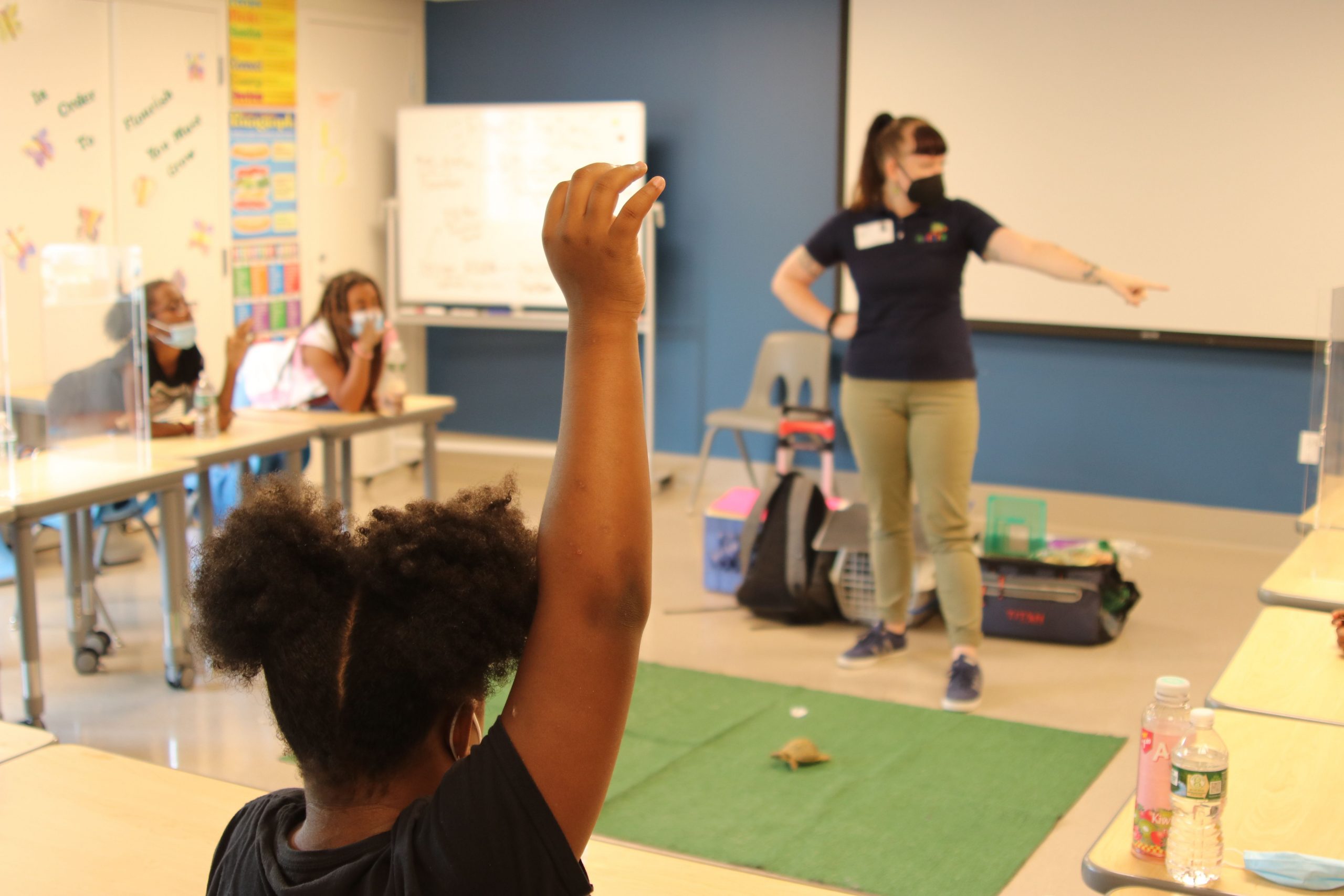 Students learning facts about turtles, hermit crabs, rabbits, and snakes. 
Allie's Place wasn't the only family residence that The Nature Company visited. The other three sites took part in the fun, as well. Students at Saratoga, Williamsbridge, and Prospect had their own meet-and-greets with the same animals.