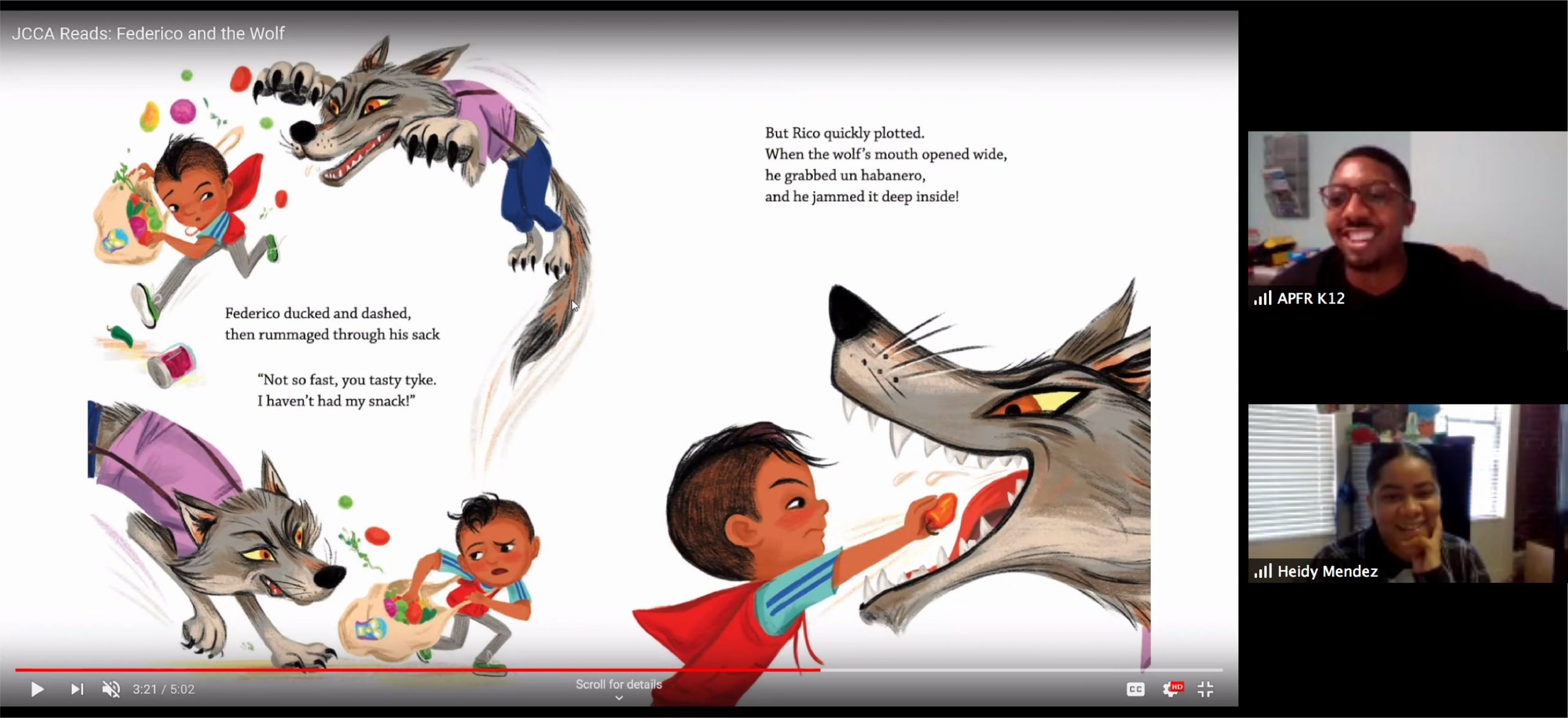 In the spring of 2020, HFH Summer Camps made the difficult decision to cancel its upcoming summer sleep-away camp program for the first time since HFH Summer Camps was founded in 1989. This decision was made to ensure the health and safety of the HFH Summer Camps community during the COVID-19 pandemic. In light of these circumstances, HFH and HFH Summer Camps staff decided to work together to create a new kind of HFH Summer Day Camp experience for children at HFH Family Residences. This new summer program allowed kids to stay connected to their favorite summer camp activities, from nature-based field trips to arts & crafts, through new approaches to technology and a high level of coordination between staff members.
Staff from all four HFH Family Residences worked together to create a daily virtual summer day camp schedule, free and accessible to all children at HFH. Various staff members and HFH collaborators designed and facilitated a series of online activities within their areas of expertise, including literacy, the arts, fitness, photography, science, and dance. Campers also engaged in weekly virtual field trips, including visits to the Liberty Science Center and the Noguchi Museum. While campers participated in virtual sessions facilitated remotely, staff at each HFH Family Residence ensured all campers and their families had an on-site point person to encourage camper participation, provide any materials required for activities, and troubleshoot technological issues. In addition to HFH-wide Virtual Summer Day Camp activities, K-12 staff at each HFH Family Residence supplemented their residents' summer camp experience with their own site-specific activities.
Heidy Mendez, Director of Afterschool at Prospect Family Residence, worked closely with David Belmar, Director of Afterschool at Allie's Place, HFH's newest family residence, to jointly design supplemental activities for their campers. Every week, Mendez and Belmar designated a different country for their campers to explore. With the help of staff from Allie's Place Center for Culinary Education & Employment, campers learned about the week's country through a weekly 'Taste Around the World' cooking lesson and craft. At Williamsbridge, staff facilitated an HFH-wide photography club and science club, with materials for both provided for all campers enrolled. At Saratoga, on-site staff organized safe and socially distanced to supplement virtual programming. Campers participated in in-person gardening, sports, and Youth Council, where campers provided input on programming to staff, while developing their leadership and teamwork skills.