As we settle into 2020, we'd like to take a moment to celebrate the HFH families, staff, and supporters who've guided and enriched our programming in 2019. With the number of families experiencing homelessness in New York City on the rise from approximately 8,000 families in 2004 to more than 12,000 families in 2019, it's more important than ever that communities step up to provide families with more than just a place to sleep. We're grateful for the HFH community that has supported, nourished, and innovated our programming over the past year, and we're looking forward to an equally exciting 2020.
It's teamwork. As long as you, the individual, the resident, are doing your part, you know the workers will make sure you're on top.
They do a lot of shows with the kids. I enjoy them and my kids do, too. So, I asked if we could do a family talent show. A lot of the recreation staff chipped in to help, and the kids, too. We had a good support team.
Thank you guys for this [Family Safety Day], it's really great. You have to teach the kids about safety, about fire, and everything. That's how you make it to the next day.
Although my house is not a castle, what is important is that we are healthy and happy. Humble, but with love. That is what is the most important.
We just need the confidence to build ourselves up and to let us know that everything is going to be alright. That this isn't the last step that we're going through and we're going to achieve plenty of other goals.
I love my kids! My home is love.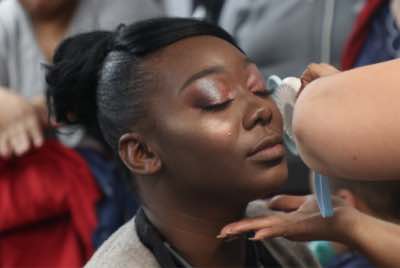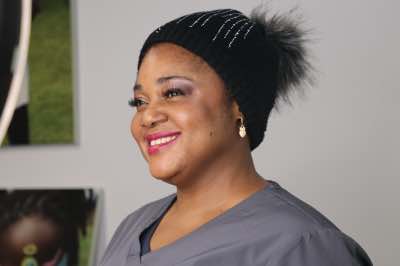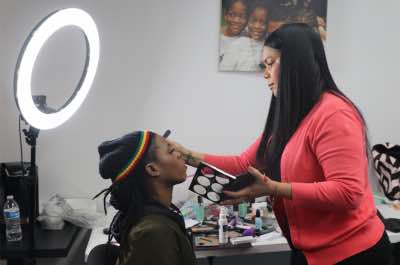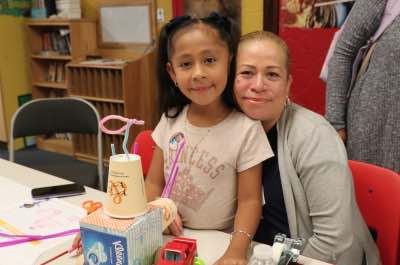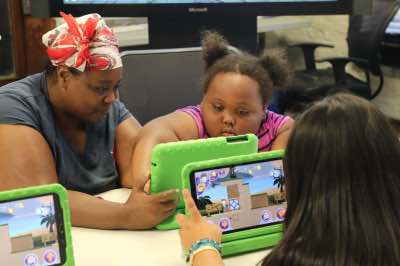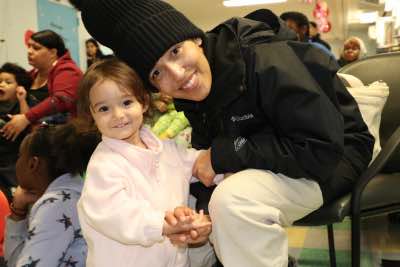 HIGHLIGHT OF THE YEAR: Family Talent Show
Seeing the kids at their fullest happiness and enjoyment is my favorite part about camps. The 12 days that they're here, I want them to experience love, positivity, and family. That's why they're at camp.
I really enjoy what I do and the people I've met here along the way. I've found over the years, that all of the people that have worked here really wanted to help. You know, it was in their heart to help people.
I think the fun activities are the discovery periods. It's where you try something new and see if that might be your passion. That's where ambition kicks in—where you find out what it is you want to do. I think that's something that you can't teach or force. You just have to guide, and let it be discovered.
I'm a family man and it's a family shelter. I've got a family that supports me so I think that I can shed a little love too.
For the time that a family is here, they're coming into a clean building, they're coming into a safe building. If there's a leak in your room, I'm going to make sure that we handle it immediately. You're going to live in a safe, nurturing environment while you're here so that you and your kids have an opportunity to have a better living environment.
I thought it was important for our family services departments to feel connected to their community and to also know that there are different resources out there that they can use for their clients.
Any time you get parents and kids together to celebrate, it's a wonderful thing. It makes our participants feel special. The spotlight is—literally—on them.
On the first day, we do a whole family program with the parents and the kids to help ease the transition. The parents get to see how the kids are going to be learning this year through play, and hopefully we'll alleviate some of the stress parents have on the first day of school.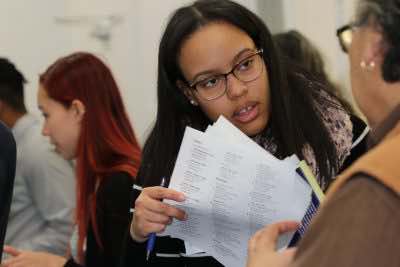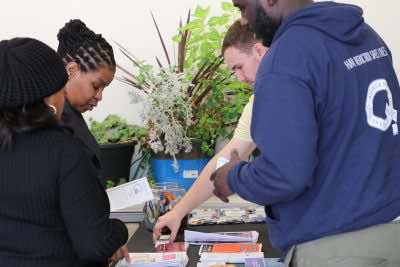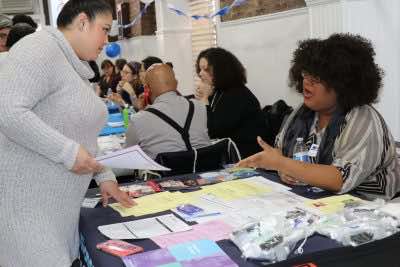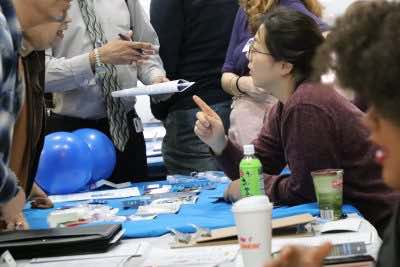 HIGHLIGHT OF THE YEAR: F is for Family
I'm going to miss my mom because I'm not used to that stuff—but when I went last year, it was fun. Now going this year, I'm not scared anymore. Every single day is like a new day. I like looking at the animals and seeing deer. I like swimming in the water. It's lots of fun. Just joy. No sadness, no madness—just joy.
Camp last year was fun. We had activities like art, nature, swimming, and more. I'm really excited to go back there. I like to explore and I'm an adventurous person. It's really fun and I like to do creative stuff there. I learned how to do a lanyard called box. I miss the counselors and I hope some of my friends that I made last year will come.
When you hear the fire alarm come on and when you feel your door and it's hot, then you should know there's a fire.
I'm excited because I'm in it! Everything with me is beautiful.
Books are awesome! Books are cool! Books are everywhere, even at your school. When you read a book you let your imagination run free. Like a pirate ship on the seven seas. Books are amazing! Books are what I adore! In the library you can find any book you're looking for.
It is okay to be yourself. You never have to be nobody else. You never know, the flower that shines so bright, but hides from the light, can be something extraordinary. Because bullies might be jealous anyway and maybe one day you will be better than them anyway. That's why when the flower grows up, it will blossom and bloom and they may say, "I never knew the most unique flower can shine above the rest.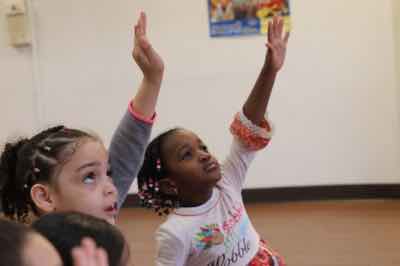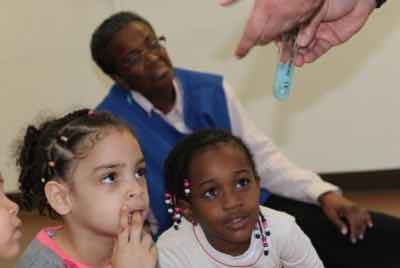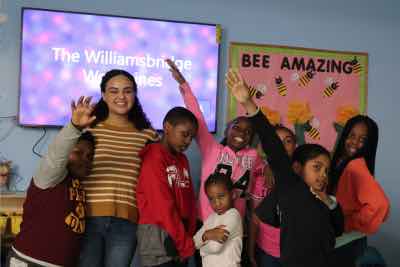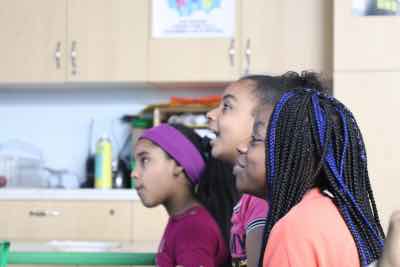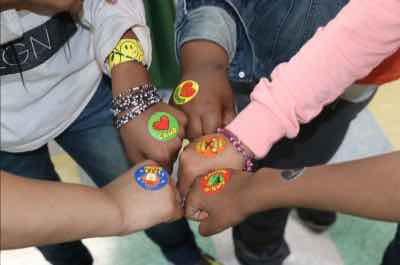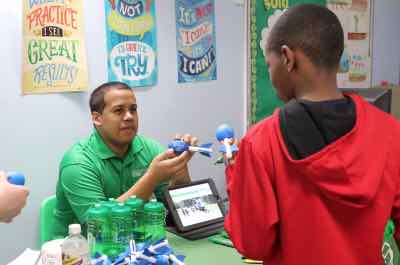 HIGHLIGHT OF THE YEAR: Family Film Premiere
I like volunteering because sometimes you can be just unaware of things. You're concerned with your own daily problems, but when you volunteer, it's a reminder that you need to focus on the bigger things. It's good to help out.
First off, they're really cute. It was actually really fun to help them, and it was good to know that they were having fun and they had a fun activity to do.
We're not just giving clothes; we're making it a fashion show. That's what makes it special for me. And the kids, we've been working with them for a year, so they know us. Tonight's going to be great because we'll get to meet some of their parents.
It's actually really nice and I like helping people. It feels good because it's a natural thing to do and at the end of the day, it's fun. It's actually fun doing it. You get great experiences.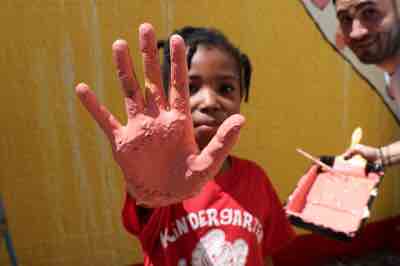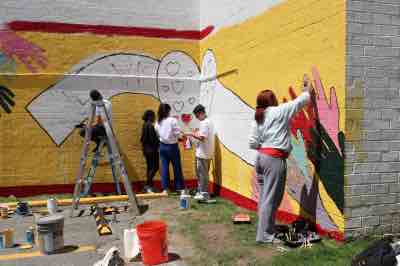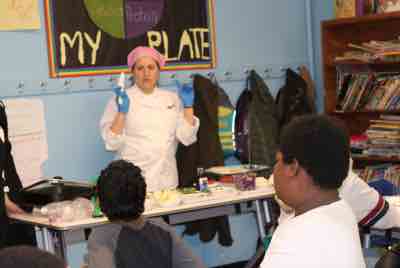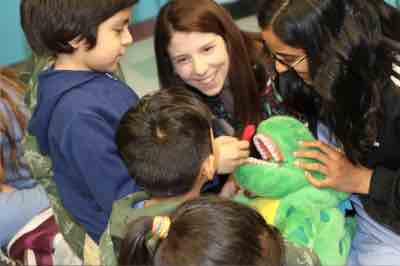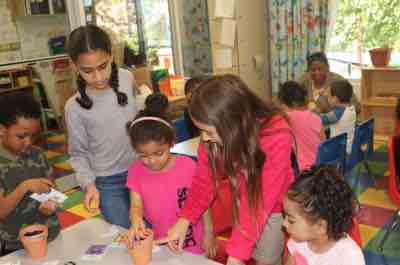 HIGHLIGHT OF THE YEAR: The Old Navy Fashion Show
Rather than just a dance program or a sports program or a tutoring program, where life skills and socio-emotional skills are sort of a byproduct of programming, we build those tenants into our actual programming. Dance is sort of our gateway to introducing these concepts. If we're working on being brave, we'll introduce a step that's really challenging. Then afterwards, we'll talk about it. What was it like when you couldn't get that step?
I believe that every kid should start off equal, going to school. The earlier that you can help the kids, the better off they are. We have your back—with a backpack.
If you start with stuff like this, where it's hands-on and really silly, the word science is no longer a scary word. It's not something to be afraid of. They'll say, 'oh, I remember I did science. Science is in my world every day'.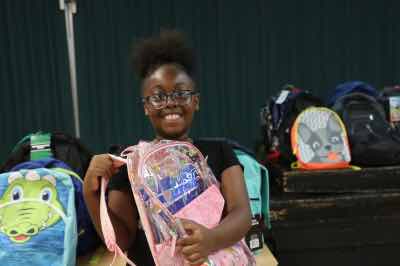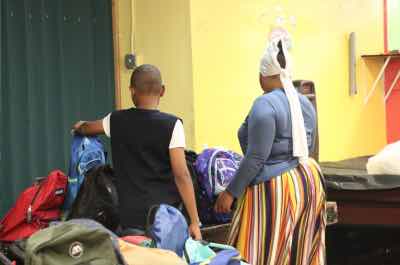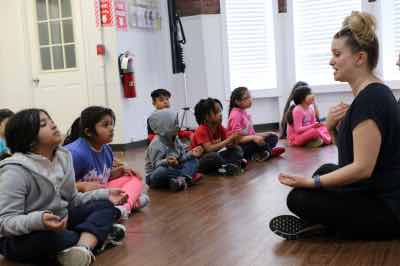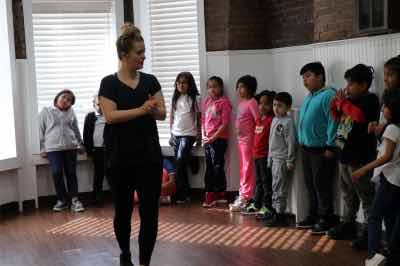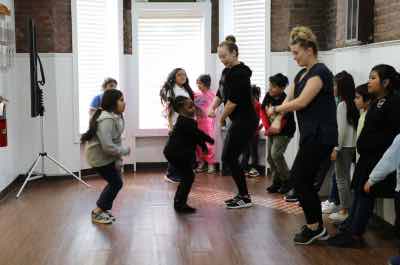 HIGHLIGHT OF THE YEAR: KidCare Job Hop