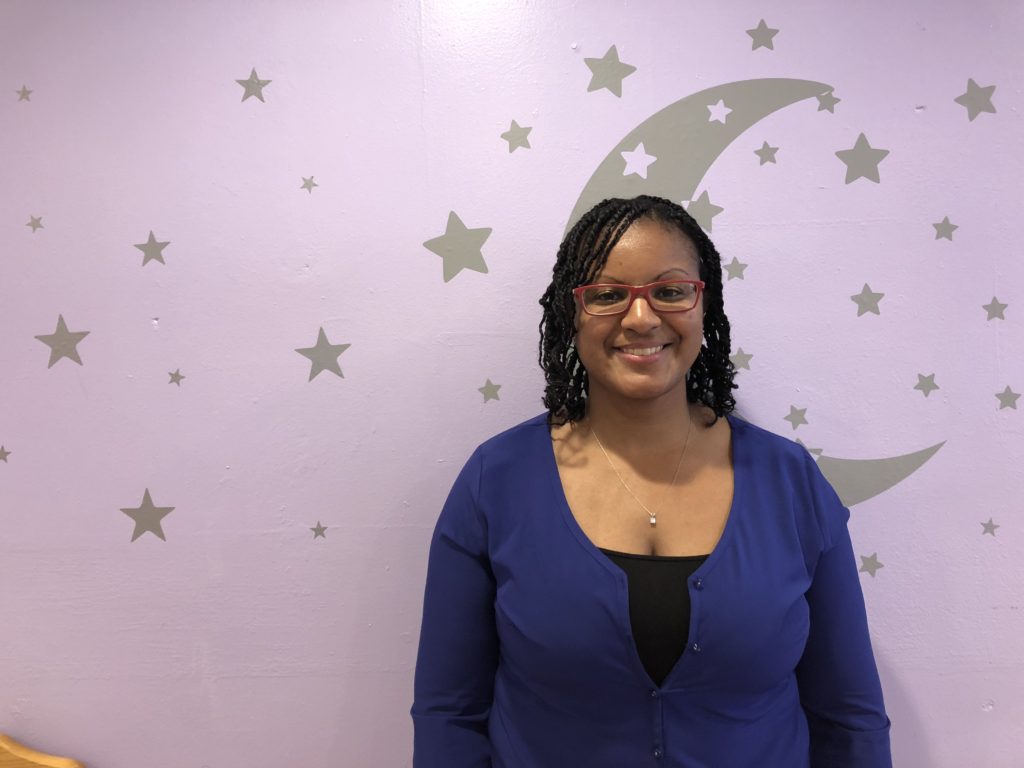 Dorothea Nixon, Director of Prospect Family Support Center, credits her success to a strong support system growing up. Now, she's trying to build that same support system for others.
Nixon was born into a family of 5 on Long Island. They bounced from town to town, experiencing intermittent bouts of homelessness, but one thing remained fairly constant: her strong network of mentors.
"We had a lot of challenges," Nixon says of her upbringing, "but then we had a lot of people that helped and supported and…carried us through."
A place where she was able to continually find support was at school. "All of my teachers were just really fantastic, very encouraging," she says. Their support helped inspire Nixon to become the first of her family to go to college. She decided to attend SUNY Potsdam, with a major in education.
At school, Nixon found the education classes too regimented, but a sociology class she was taking as an elective sparked a newfound passion. "I wanted to learn more about people," she explains, "I wanted to learn more about the mind. I like working with people, I like engaging with people." She quickly switched her major to sociology.
After graduating, Nixon considered jobs in homeless services before landing a job as a behavioral specialist for foster care children experiencing behavioral and mental health issues. There, she interacted with children, figuring out their strengths and their problems, and then constructing action plans to help them adapt to their new homes.  She then moved on to a job at Pederson-Krag, helping youth who were experiencing severe mental health issues, through a 6-8 week crisis program.
When she moved to the Bronx, she got a job at Prospect Family Support Center as Assistant Director. The program at Prospect Family Support Center provides emergency childcare for families experiencing crisis, strengthening families and protecting children from abuse and neglect.
Though she left for a time to work at Head Start, she was ultimately drawn back to Prospect, this time in the role of Director. "This program means a lot to me, and I think it's a great program, a great concept," says Nixon.
As Director, Nixon has worn many hats. She has designed and implemented behavior management training for the staff of HFH's summer camps program, she has received and taught trainings for nonviolent crisis intervention, and had worked in both the Early Childhood Education Center and the Family Services department. "I was able to learn so much about the shelter operations," Nixon explains, "I've really enjoyed learning about the different programmatic functions at HFH and it has made me better at the work I do in Family Support."
Prospect's Administrator, Gretchen Hernandez, appreciates her versatility. "She took her roles very seriously and did an excellent job," Hernandez says, "She has been the perfect example of a team player."
Moving forward, Nixon wants the Family Support Center to be a safe haven for families. "It's important to me that when they come through these doors they feel like 'wow, these people care, this is different," she says.
"We make a difference, we get to protect children, we get to give families a safe place to come and help them to feel like people are here that care about them and want to support them in their journey­­— I love it, I really do."