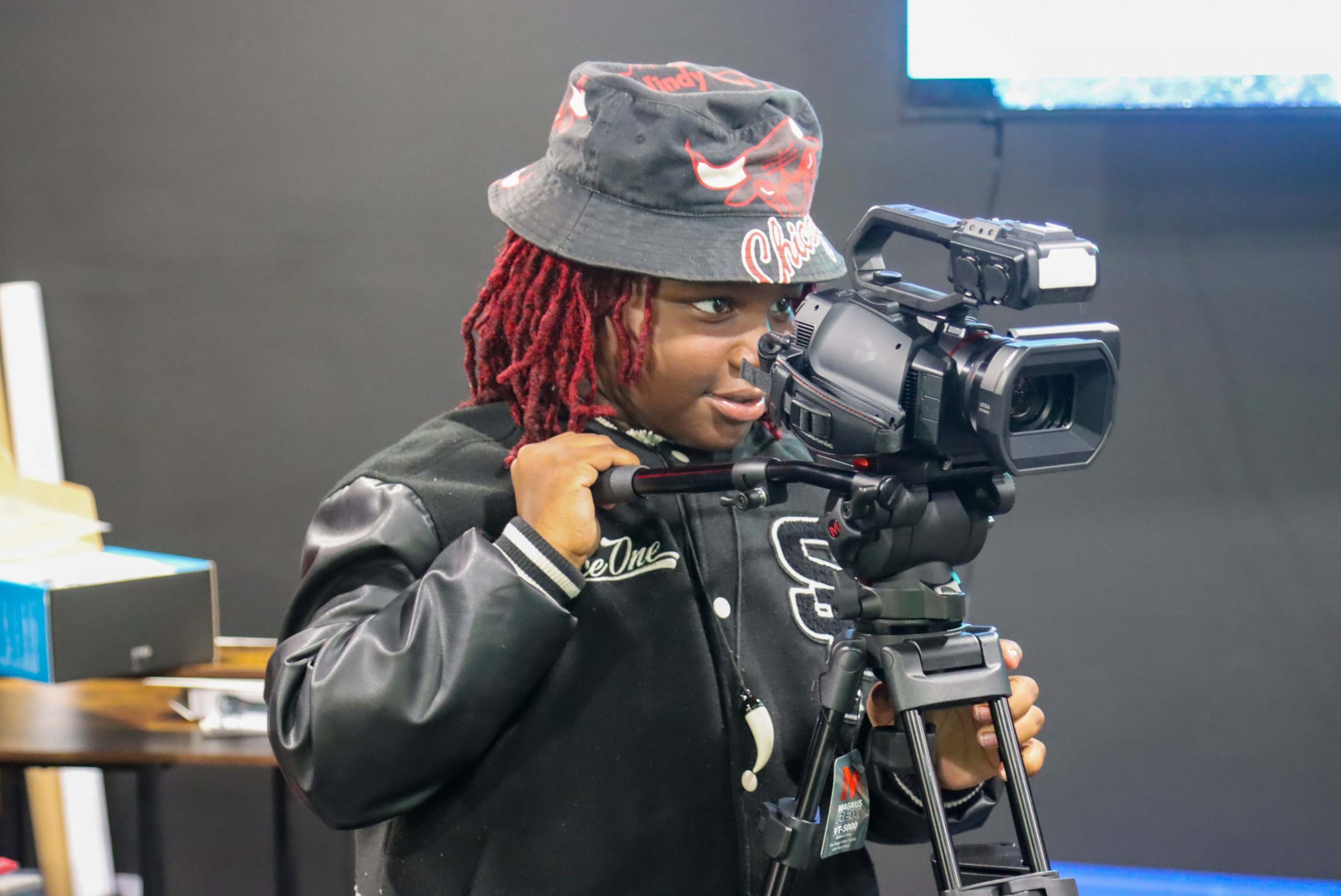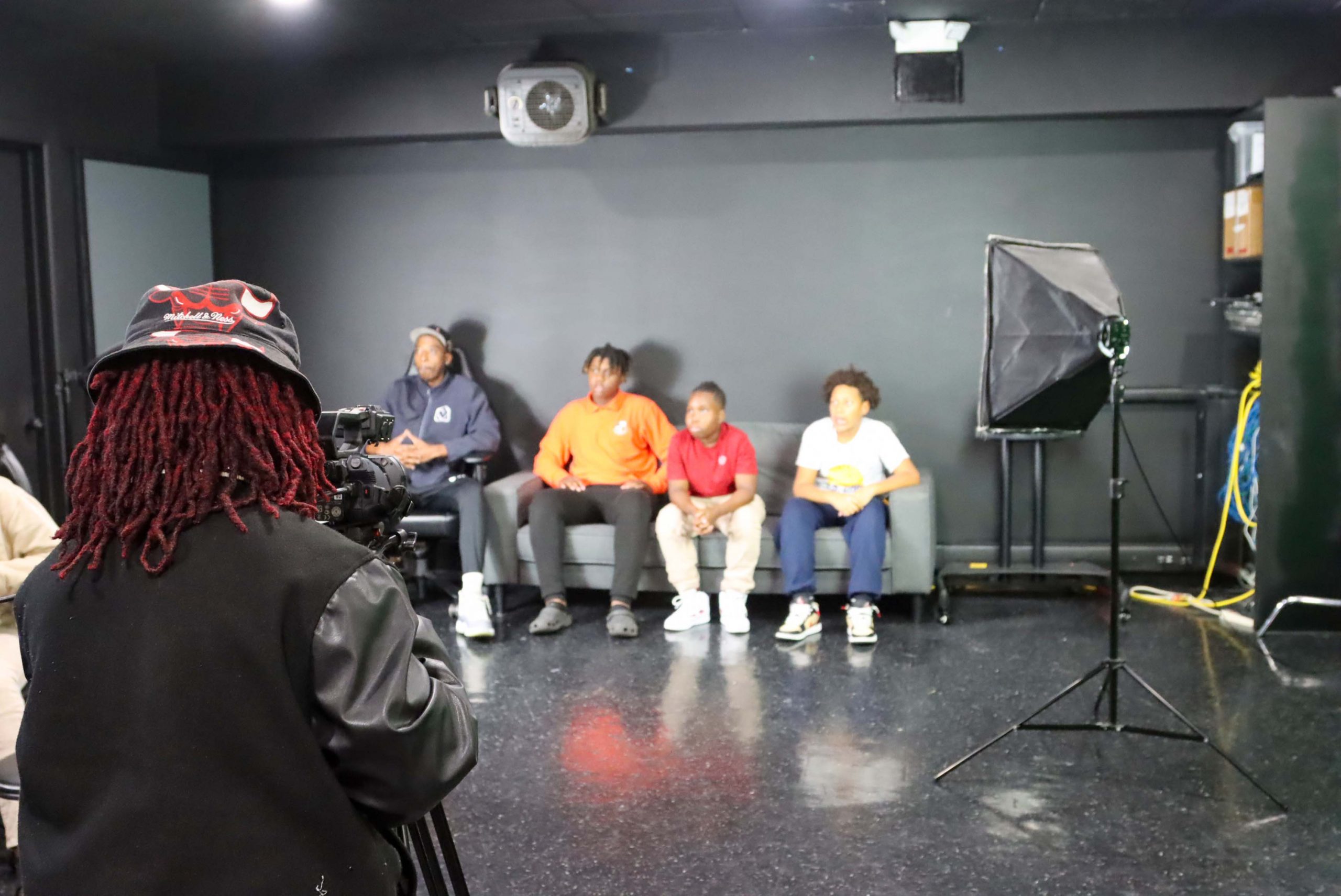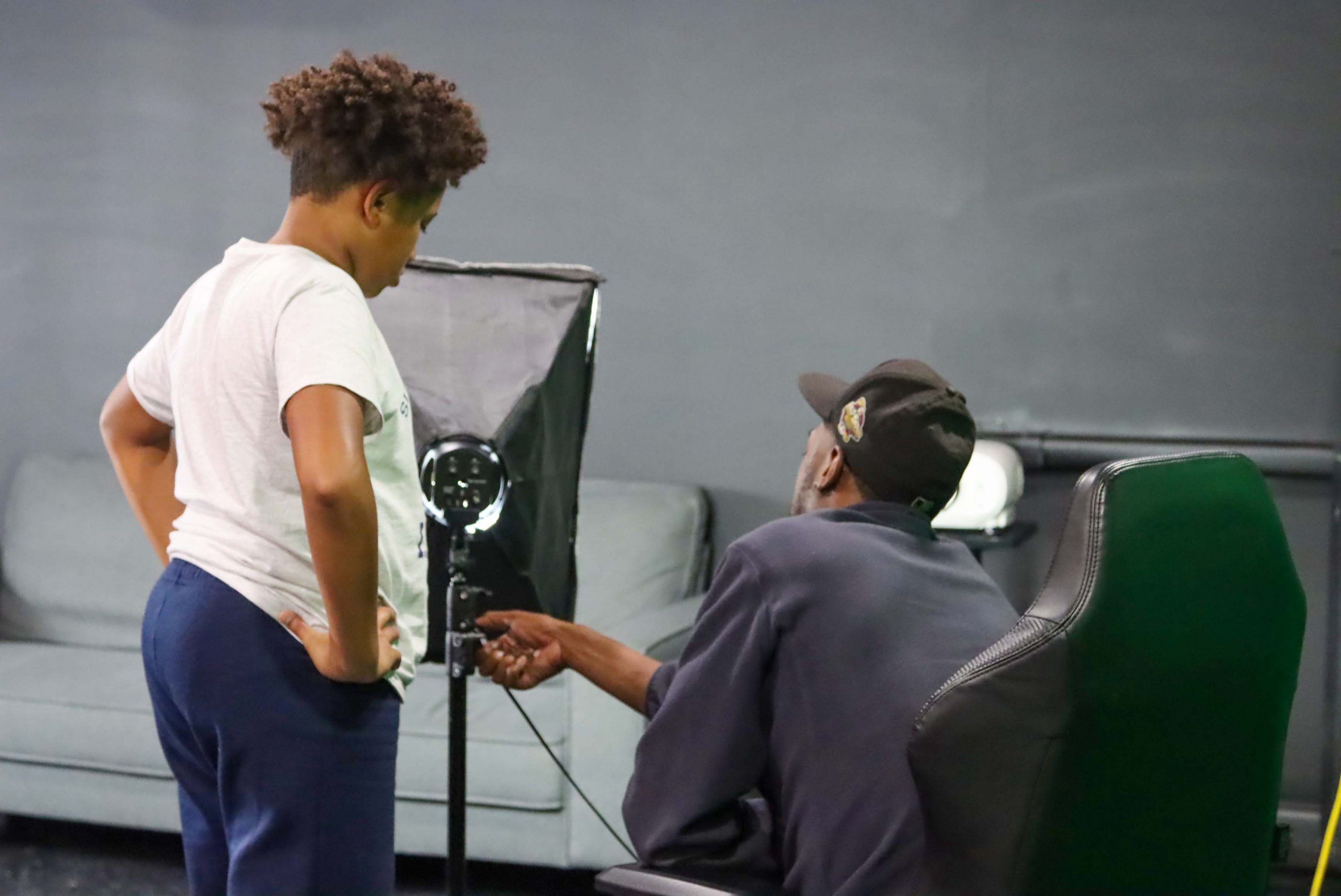 The young videographers at Saratoga are in action at the Afterschool & Rec's new media center. One of the many programs offered during Saratoga Afterschool, the multimedia program focuses on teaching middle school students how to use media—not just for entertainment—but as a tool.
"[We want] to capitalize on the kids' fascination with multimedia," said Director of Afterschool & Recreation Michael Chapman. "Kids use TikTok, but they don't realize that it is a tool of communication that can be used positively to express certain things—like your feelings or interests—and to develop a level of understanding [with others]."
With a Bachelor of Arts in Theater Arts and professional experience in digital media and production, Saratoga's Recreation Coordinator Francina Smith leads the multimedia program.
"Media and production arts teaches the students how to not only express themselves, but how to curate content that is geared towards change," said Francina. "I have students who find joy in learning about the behind-the-scenes aspects of media and some who like to be in front of the camera. To see them learn both aspects—and to have a fluidity of knowledge around media—is the ultimate goal."
In addition to teaching students how to use media as a creative outlet, Francina noted the benefit of exposing students to different career paths. During the program, students learn filming techniques—framing videos, the appropriate amount of headspace, how to create a narrative, how to effectively communicate—but their learning extends beyond the technical aspects of media.
"It's teaching the kids a whole range of things," said Michael. "Teamwork, because they have to work together to not only film but to edit. Perspective, because now they have to look at a situation not just for what it is but for the whole picture. I think that's helpful because kids normally look at things from a 'me' or 'I' perspective, as opposed to a wider understanding of a scenario."
One student, 13-year-old Mark, said his favorite part about the media center is "filming with friends."
The students have created a wide range of content, from interviews to newscasts, and more. Some of their projects air on TV screens throughout the Saratoga Family Residence, including recruitment videos to let students and parents know about the Afterschool & Rec program as well as event announcements.
"The kids enjoy it because it's something that they would not normally do, and they are excited about it because it heightens their sensitivity and gives them a different perspective on things," said Michael. "And of course, they enjoy seeing themselves on TV."
Filming and editing credit: Sam A. (12), Quesia M. (13), Aquiles R. (12), and Mark R. (13)