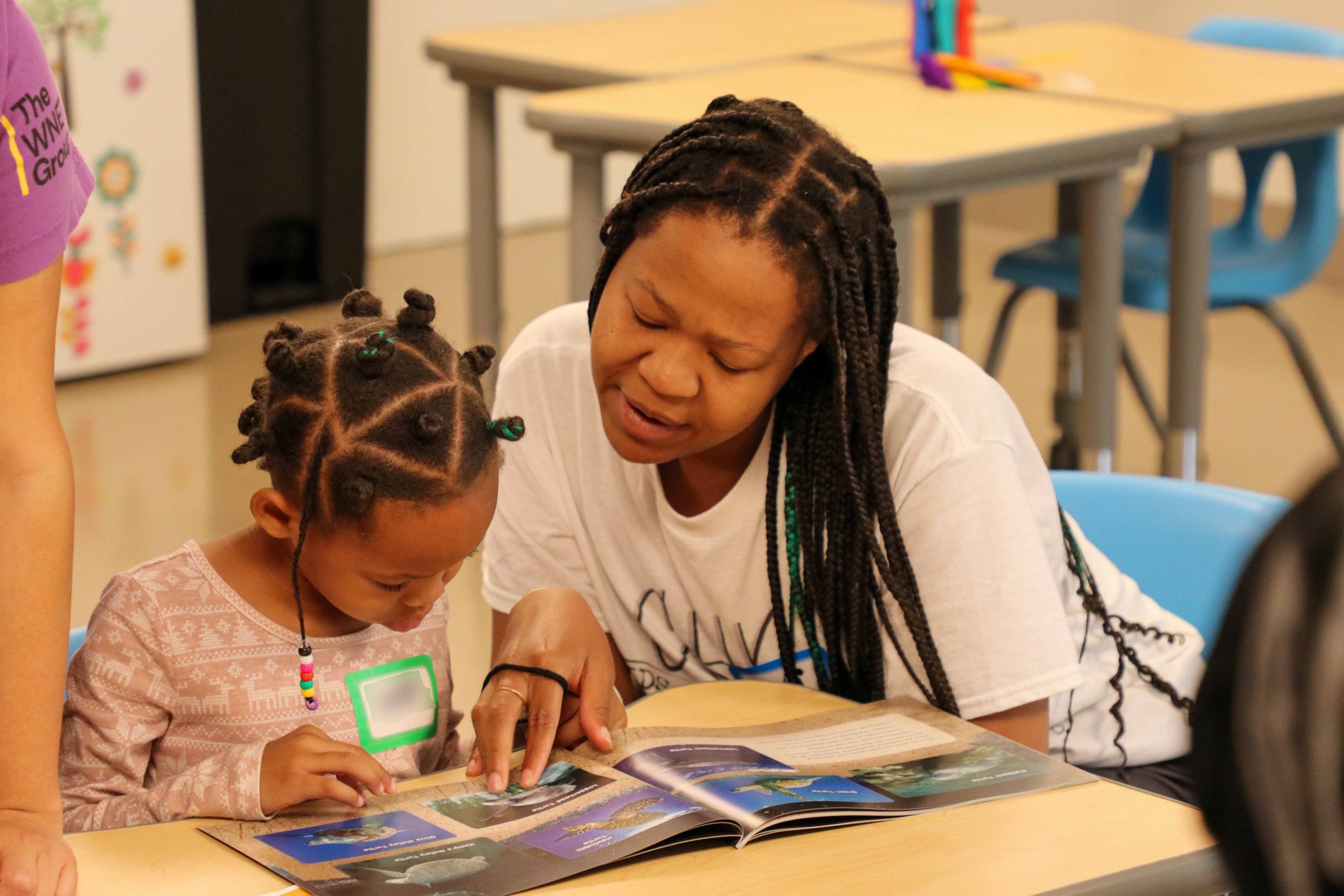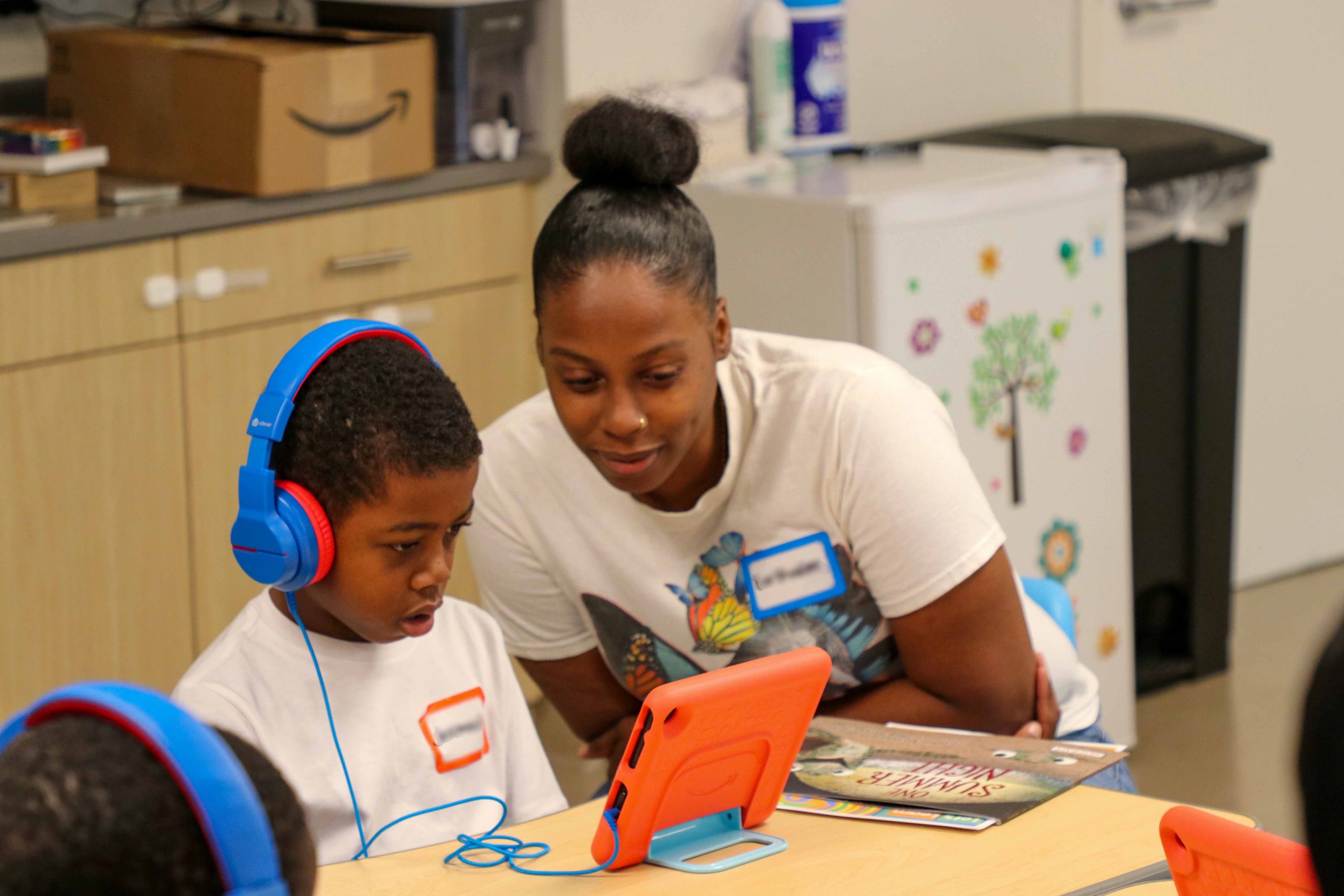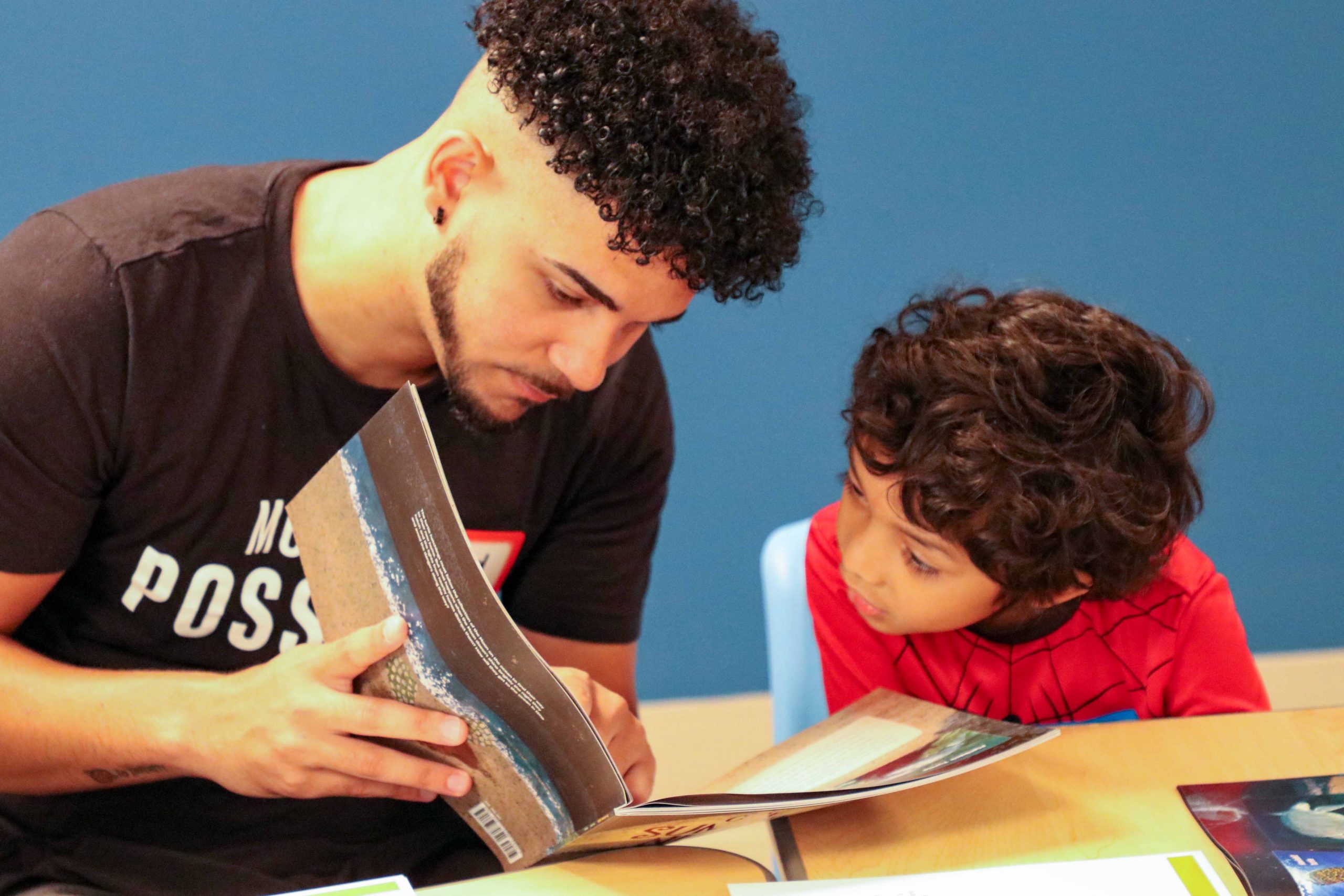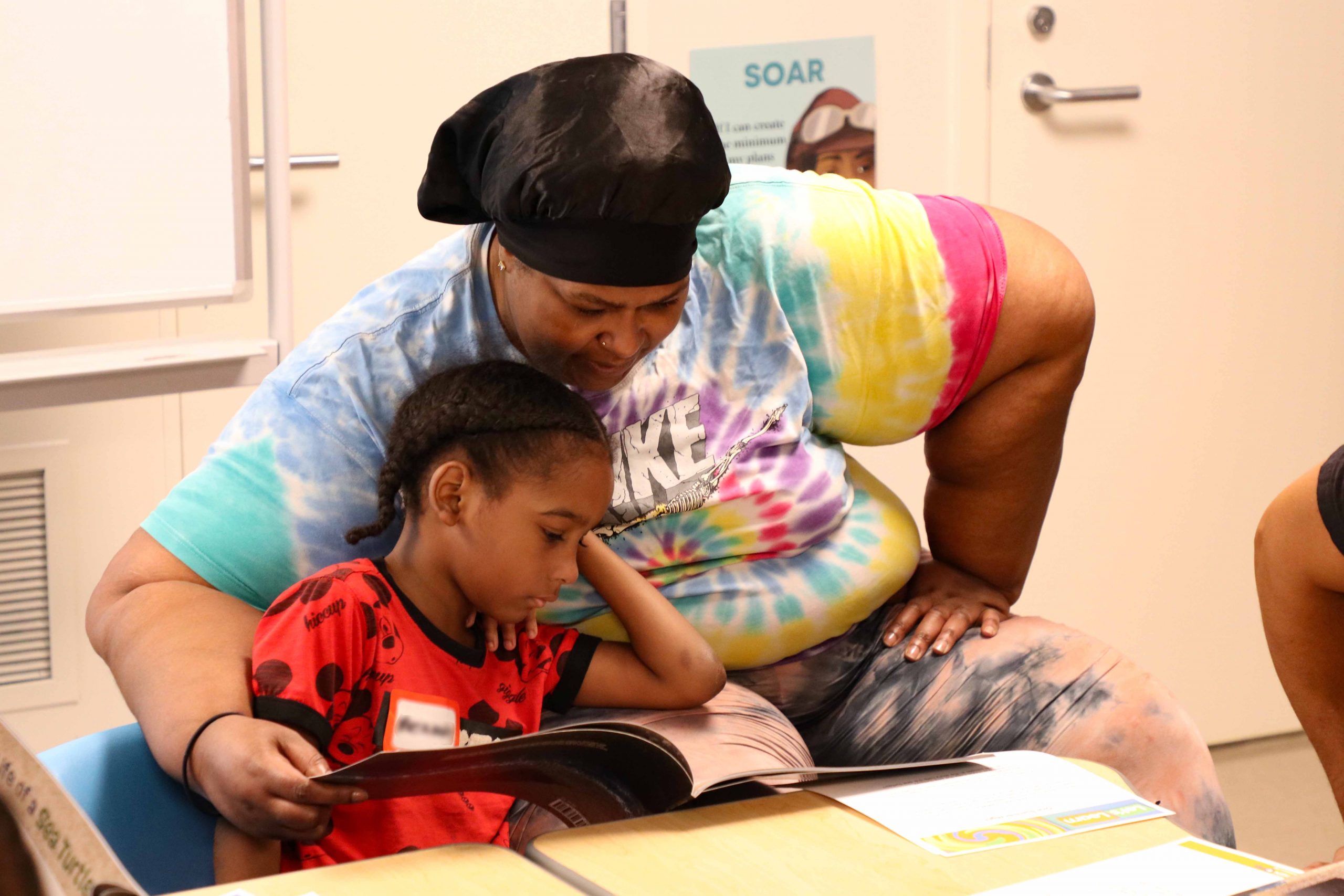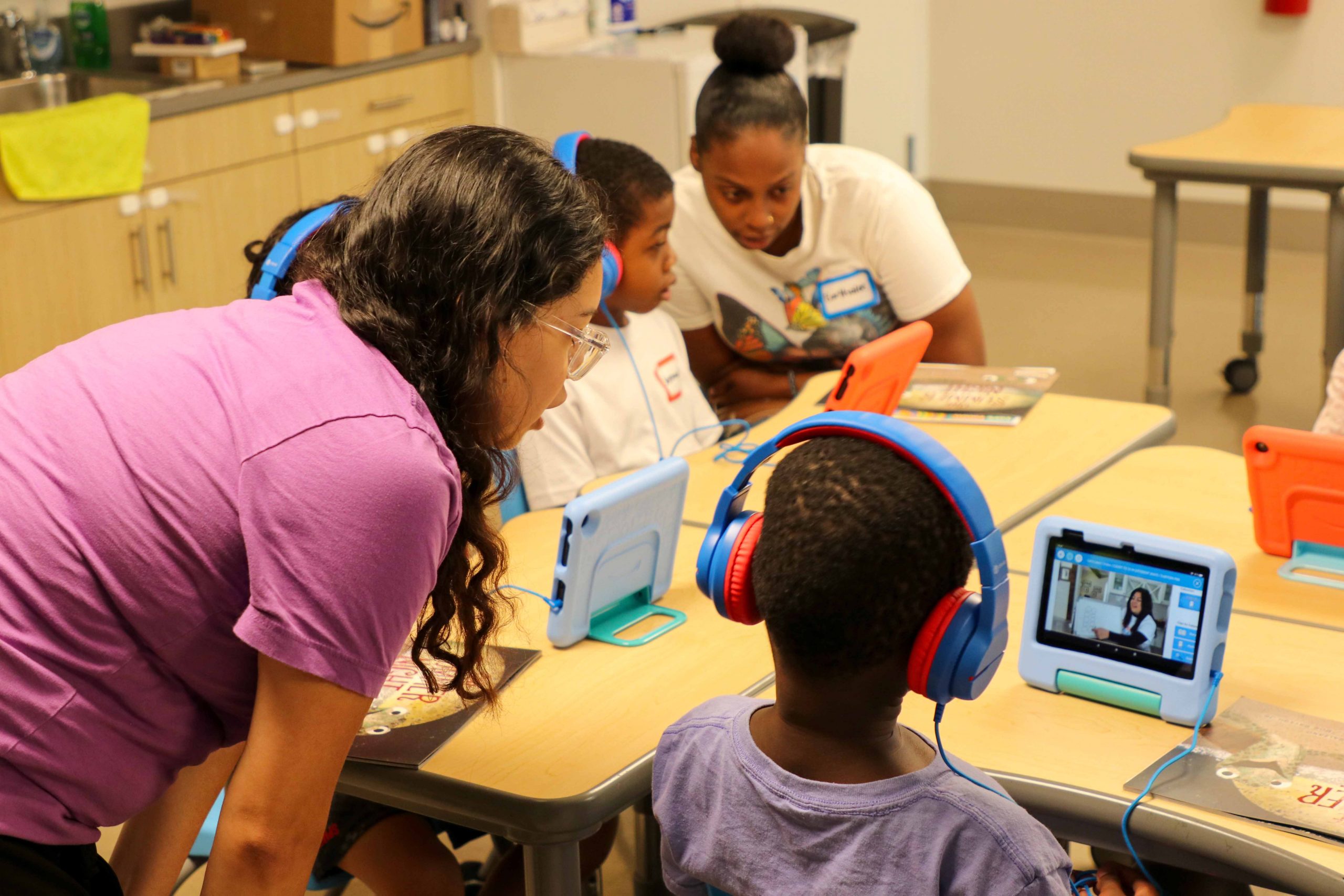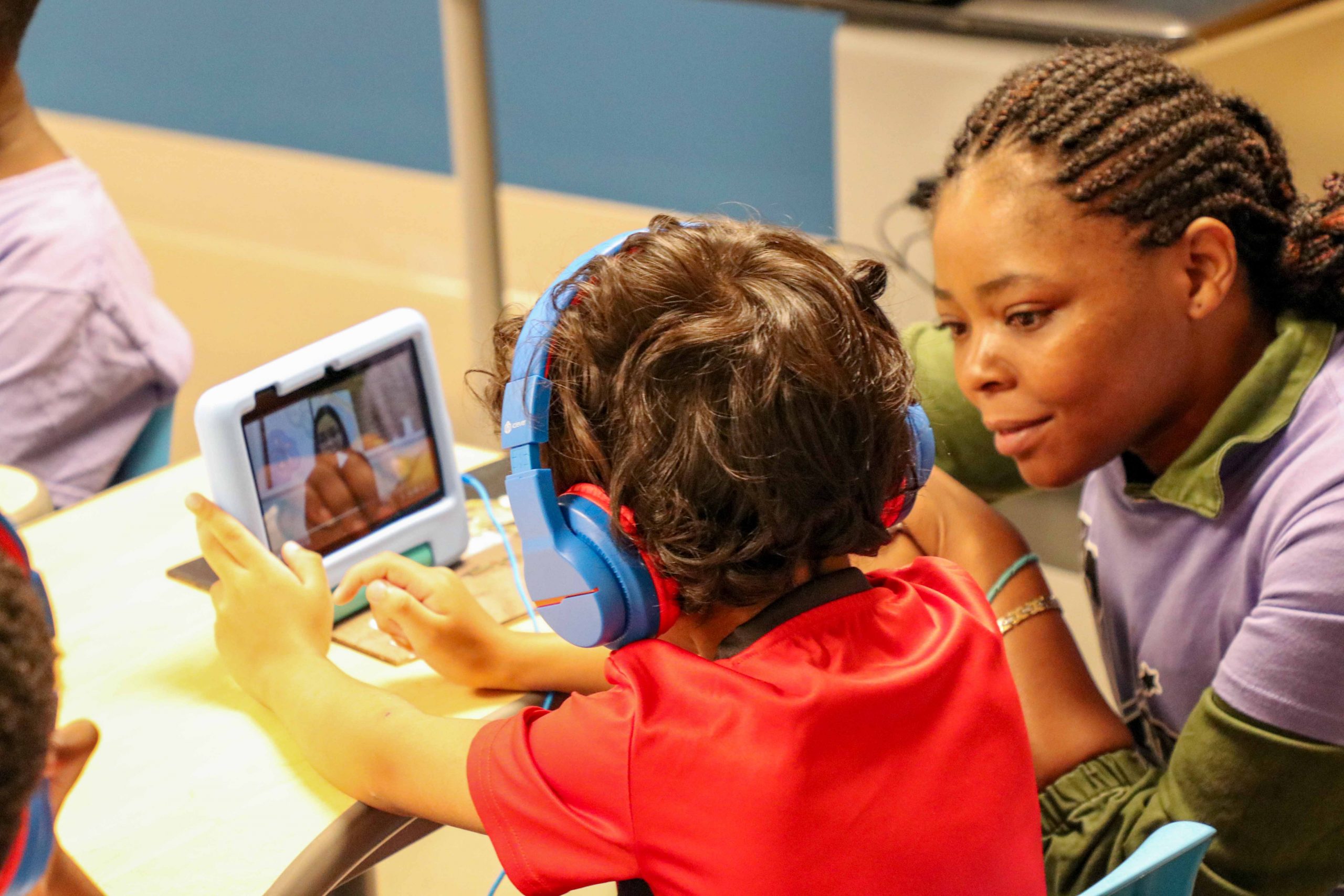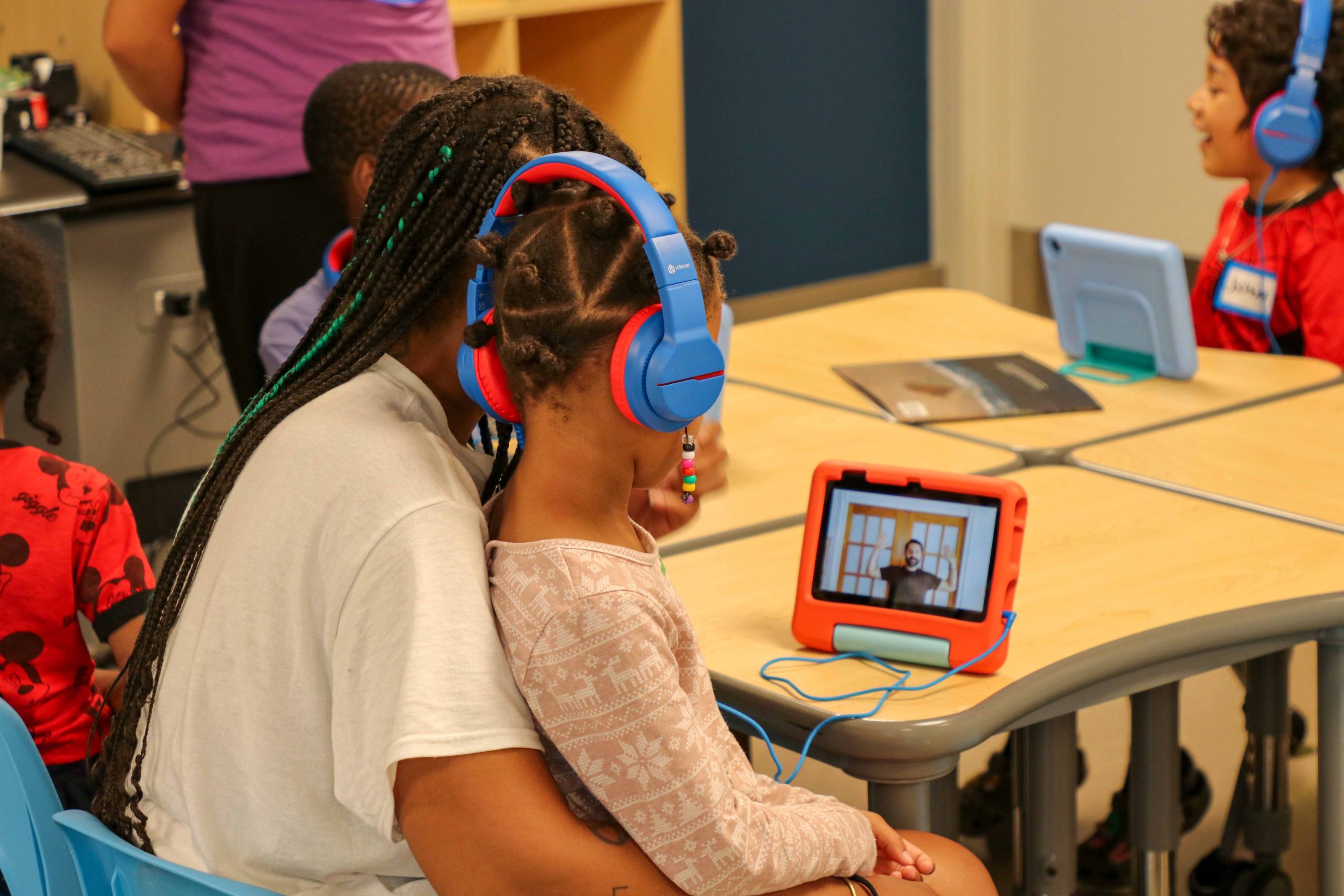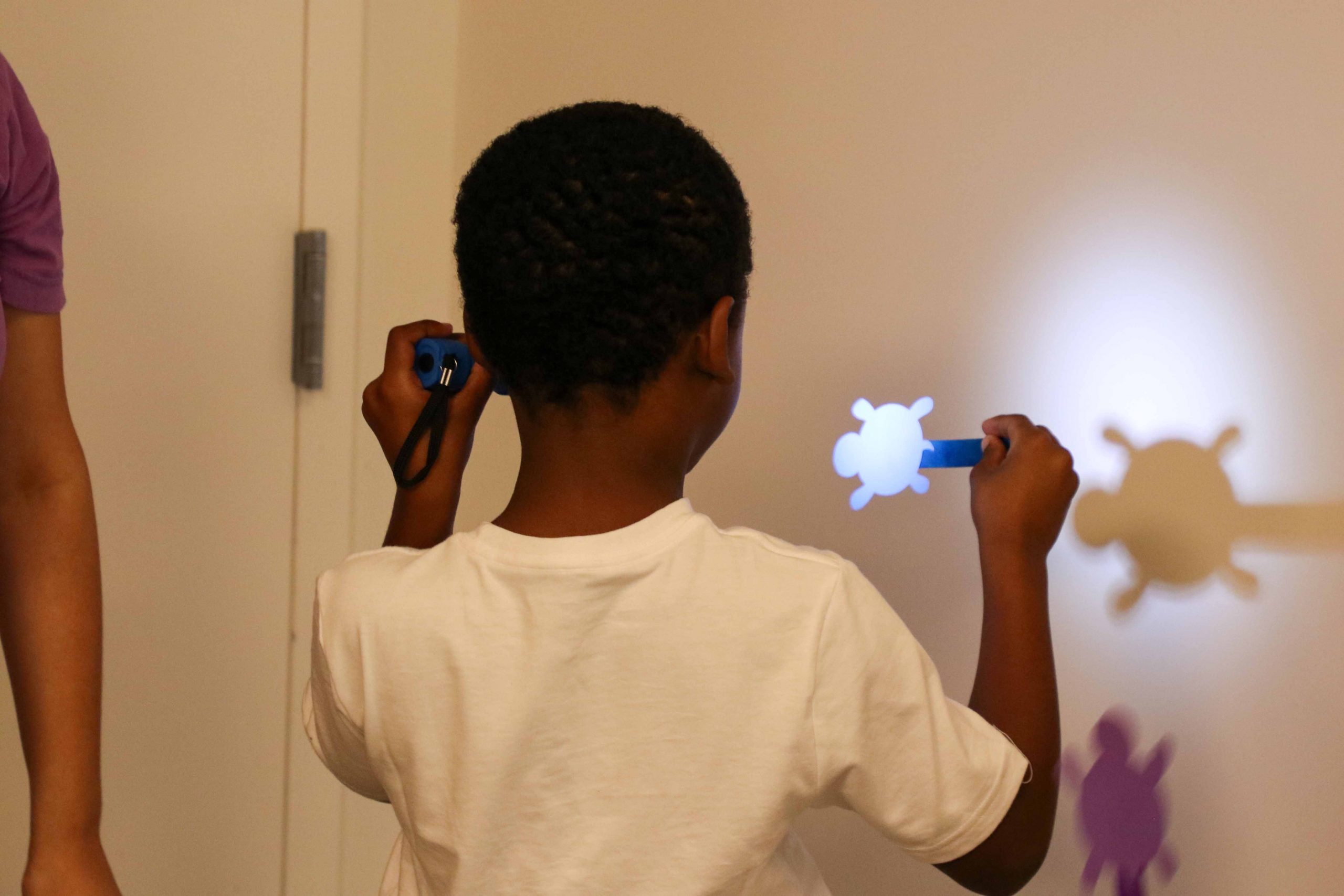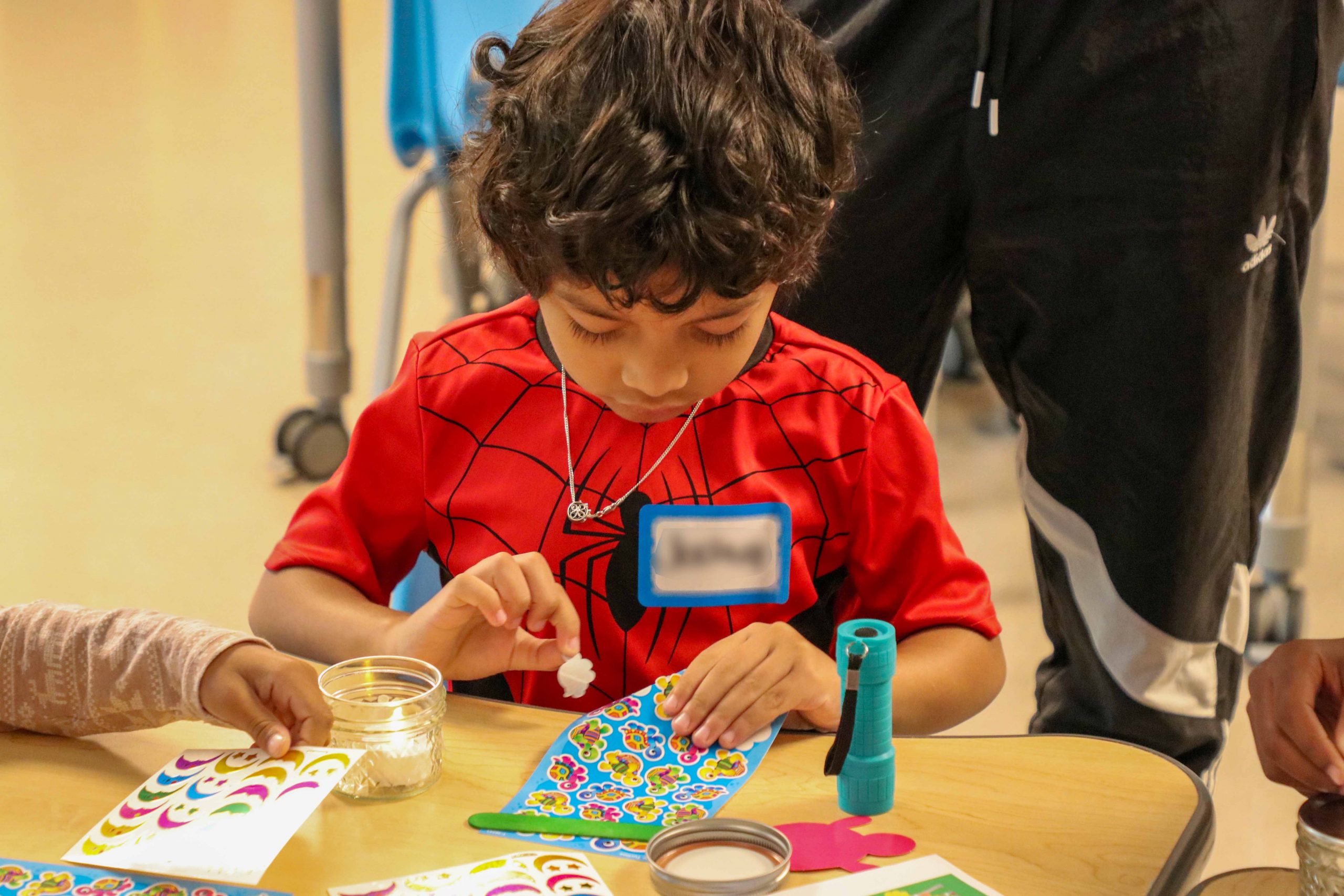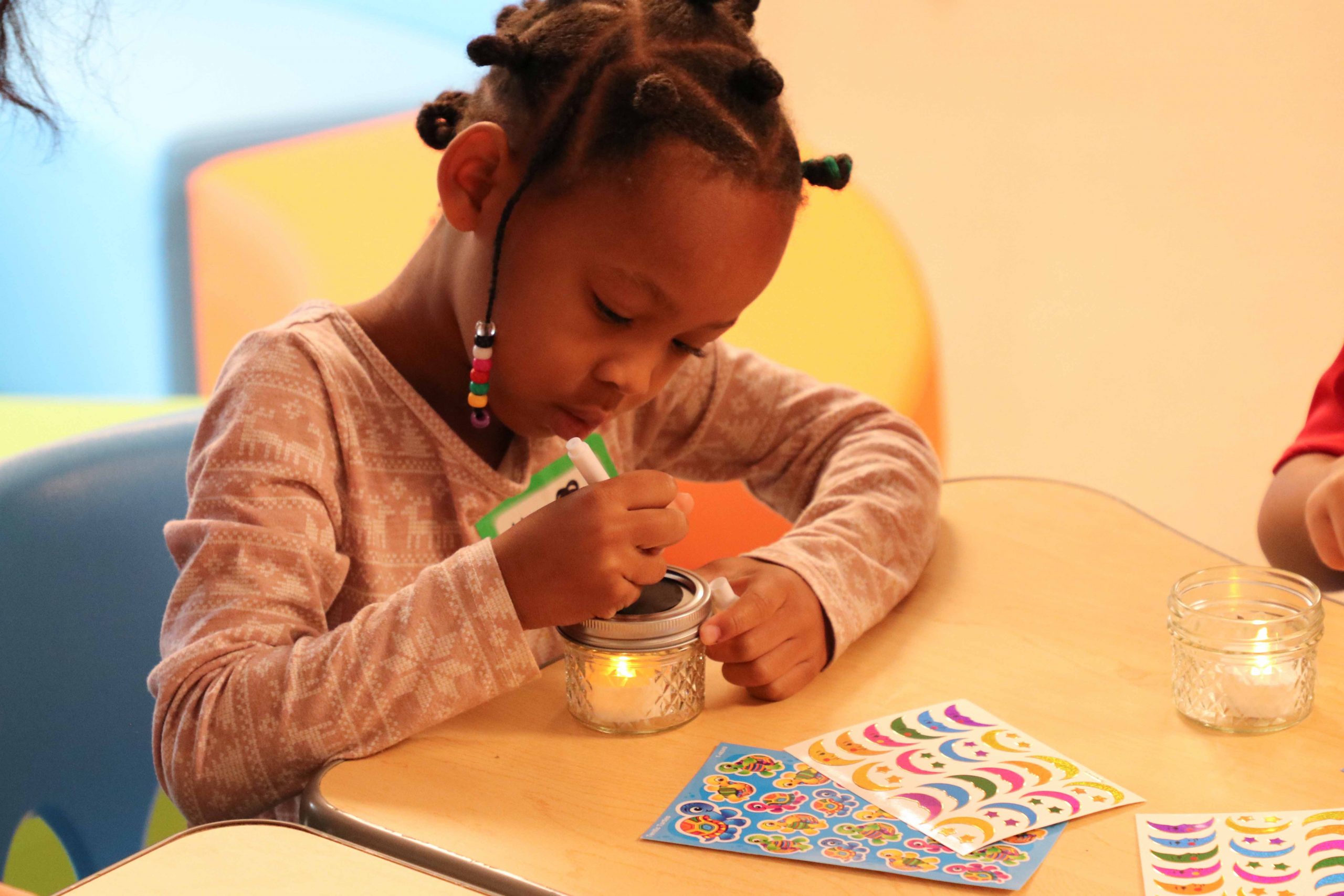 The kids at Allie's Place stayed sharp this summer with Let's Learn family workshops sponsored by PBS and WNET. Volunteers from WNET hosted two unique series of workshops—one for the kids in the Afterschool & Recreation program and one for the little ones in the Early Childhood Education Center—where children and their families were immersed in hands-on learning activities with a spotlight on literacy.
"The idea is to strengthen foundational reading skills and concepts because we know that there is a gap in reading due to Covid-19," said Steffany Ruiz, Early Learning Engagement Senior Specialist for WNET. "We want to support parents so that they can extend learning at home with their children."
Each of the four workshops kicked off with a group reading of a book, followed by explorations into four activity stations relating to the overarching theme of the book. At each station, kids and parents teamed up to complete an activity—from interactive videos on tablets to hands-on crafts. Although the tablets were undeniably a highlight amongst the kids, choosing one favorite activity proved to be a challenge.
"One thing I really liked was when we read the books … and played on the iPads … and got to make our own turtles … and keep these flashlights," said one child in the Afterschool workshops.
Parents also had a chance to meet individually with the volunteers to learn more about the Let's Learn website—an accessible hub of interactive lesson plans from teachers for families to help support their children's learning.
"The parents have really enjoyed the website," said Steffany. "They find that it gives them strategies for reading and engaging with their children, and [ideas] for activities with household items."
Seeing their parents participating in the learning journey meant a lot to the kids, and the parents were equally excited to be included.
"They love their parents. They want their parents to teach them," said Director of Afterschool & Recreation David Belmar. "Who better to teach them than their parents? They know their kids best."
"I am just excited that I learned new materials and tools to take back home to engage with [my child]," said one mother.
At the end of workshop series, each child received their own tablet, sparking anticipation and encouragement to extend their learning beyond the classroom.
"Our parents are eager for their kids to learn and to be exposed to educational activities outside of the traditional classroom setting," said David. "Letting them know that there are resources out there that they can tap into was a strong message that PBS/WNET gave to the families that told them 'You are in control of your child's learning.'"