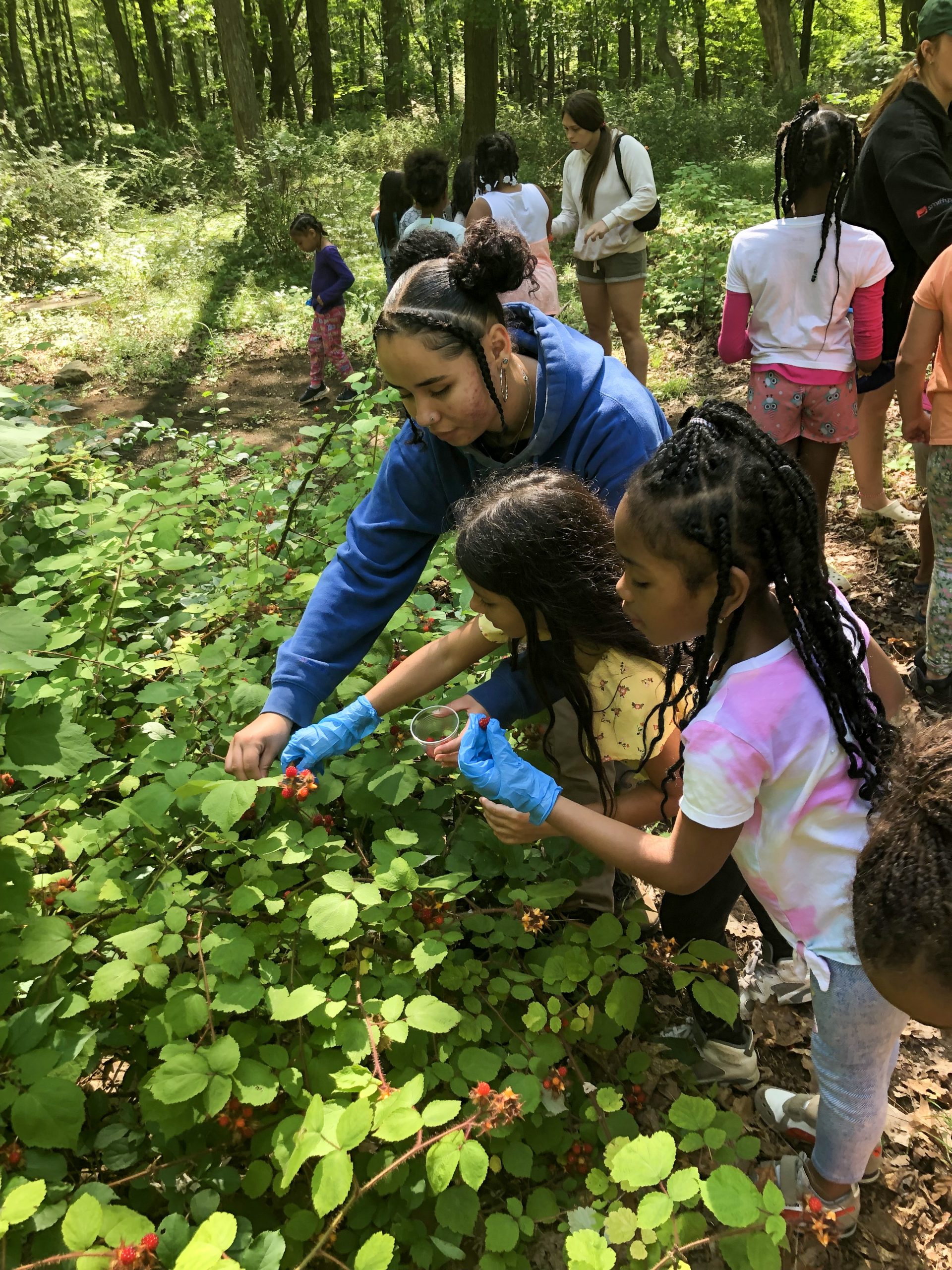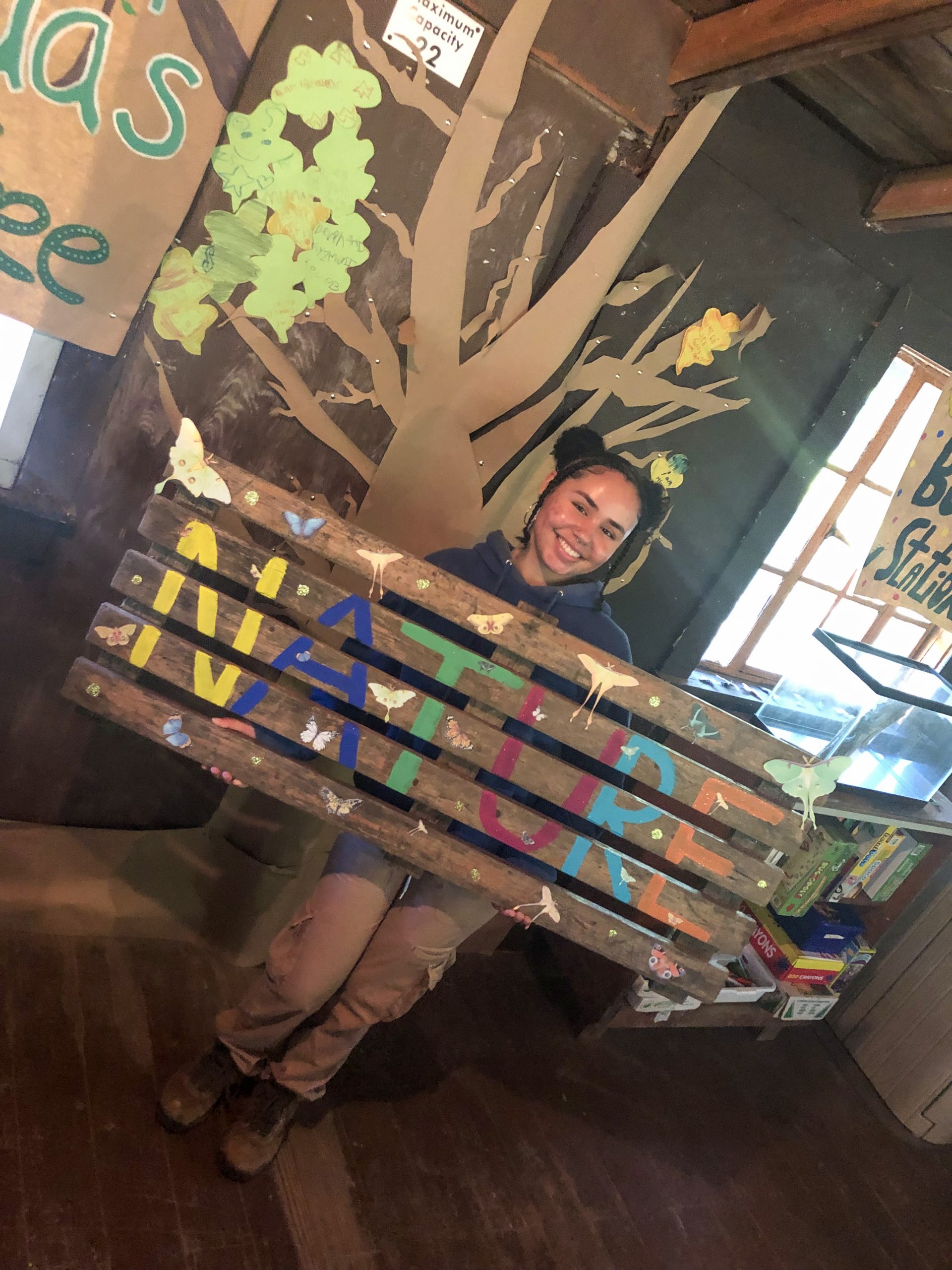 On one of their nature hikes, Brianna shows campers how to identify wild raspberries.
At Camp Wakonda, staff come from near and far, each bringing their unique talents to share with the campers and create an enriching sleepaway summer camp experience. With 47 total camp staff from diverse locations such as New Zealand, Colombia, Poland, Turkey, NYC, and beyond, they fulfill various roles including EMTs, Lifeguards, Kitchen Staff, Housekeeping and more. Meet two of our outstanding camp staff, Nature Specialist Brianna Rodriguez, and Drama Specialist Lexie Finnigan.
Nature Specialist Brianna, an aspiring environmentalist studying Environmental Conservation at SUNY New Paltz, is dedicated to introducing New York City children to the wonders of nature. A New York City native from Yonkers, Brianna was excited about the opportunity to work at Camp Wakonda and expose other city kids to the great outdoors.
"I felt like this was a great opportunity to bring kids to nature and let them have that experience because a lot of these children have not been to camp before and it might be their first time with access to green space," said Brianna.
"Brianna allowed the campers to explore the great outdoors through [their own] lens," said Shawn Thorns, Camp Culture Manager at HFH Summer Camps. "The campers were engaged, and she made nature fun and exciting."
Brianna is enthusiastic about teaching kids about the environment and introducing them to a different career path available to them—having previously not known that Environmental Conservation was a field she could go into herself. Through activities such as nature hikes where the kids learn to identify various plants and animals, Brianna hopes to spark their interest in the field.
Drama Specialist Lexie came all the way from Chelmsford, UK, determined to share her passion for the performing arts with the kids at HFH Summer Camps. With a background in classical singing and experience in musical theater production, Lexie believes in the power of theater as an emotional outlet and wants to demonstrate its importance to the campers through her classes.
"I want to show them that they have an outlet that they can use and give them the tools to then take with them in their lives," said Lexie, "because that is what [music and drama] has always been for me, and I want to show other people that they can use it as well."
"Lexie's approach to drama class was a breath of fresh air," said Shawn. "The kids engaged in interactive lessons that allowed them to explore beyond their imagination."
As she embraced her first year at Camp Wakonda, Lexie was excited about the growth and experience this summer will bring.
"It helps you grow as a person. I have already learned so much more about myself and who I am as a person just through being able to help [the kids]," said Lexie. "This experience is so different from anything else, you can't compare it. You're making memories that will last forever."
As Camp Wakonda's Nature Specialist and Drama Specialist, Brianna and Lexie play essential roles in providing campers with enriching and transformative experiences. They are sure to leave a lasting impact on the campers with their passion and dedication—inspiring them to explore nature and embrace the arts with a newfound enthusiasm.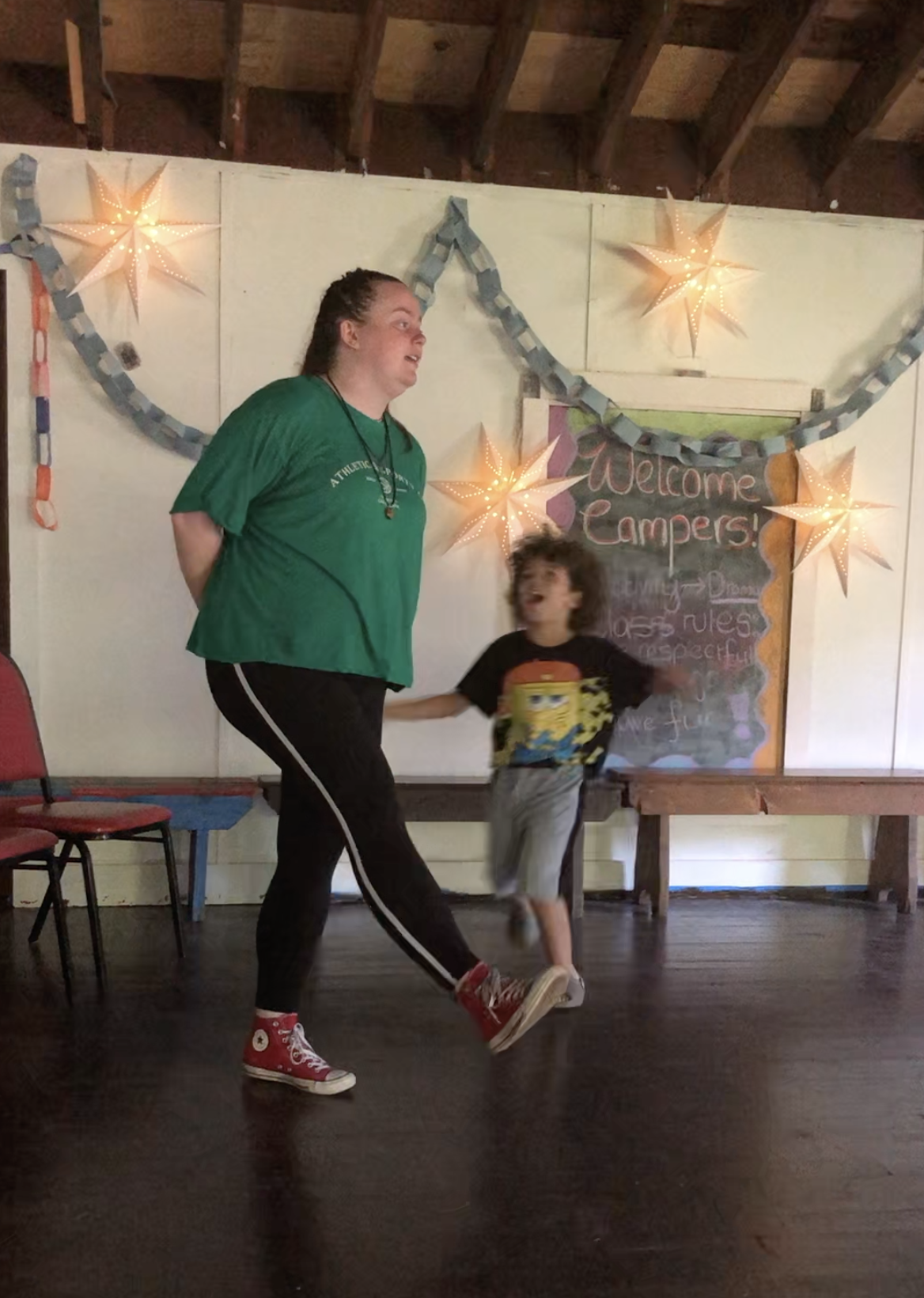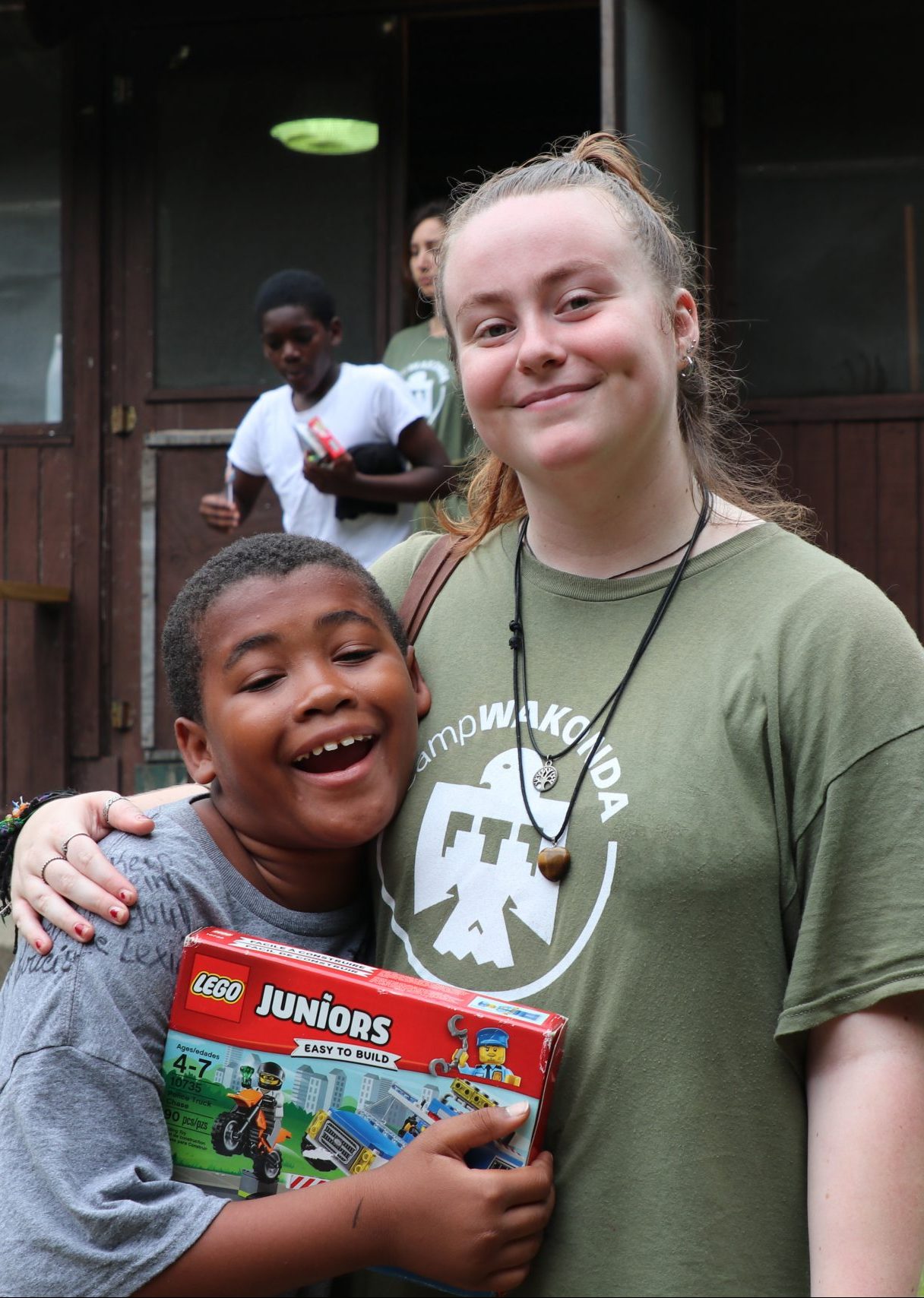 In one of her drama classes, Lexie rehearses a skit with a camper.