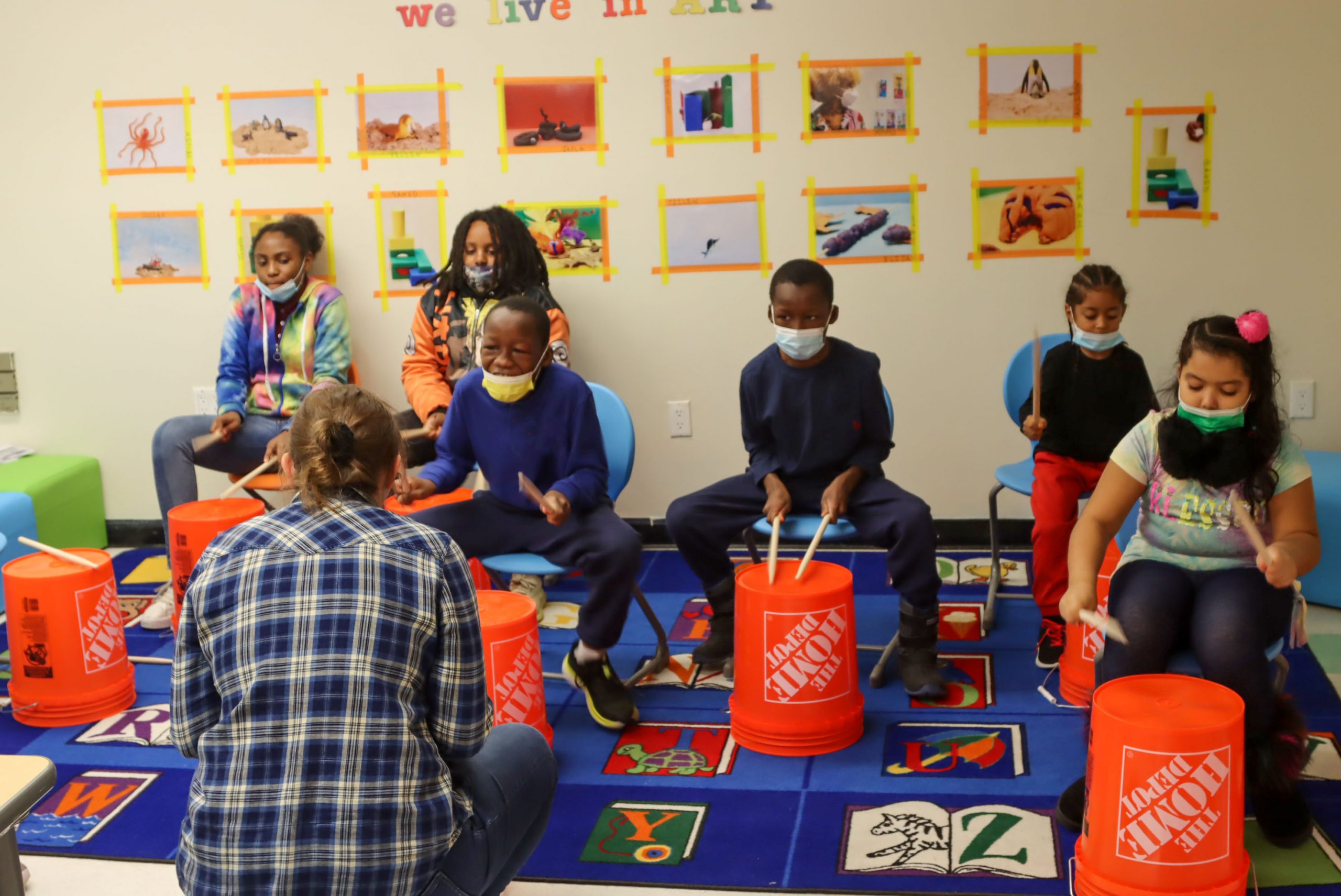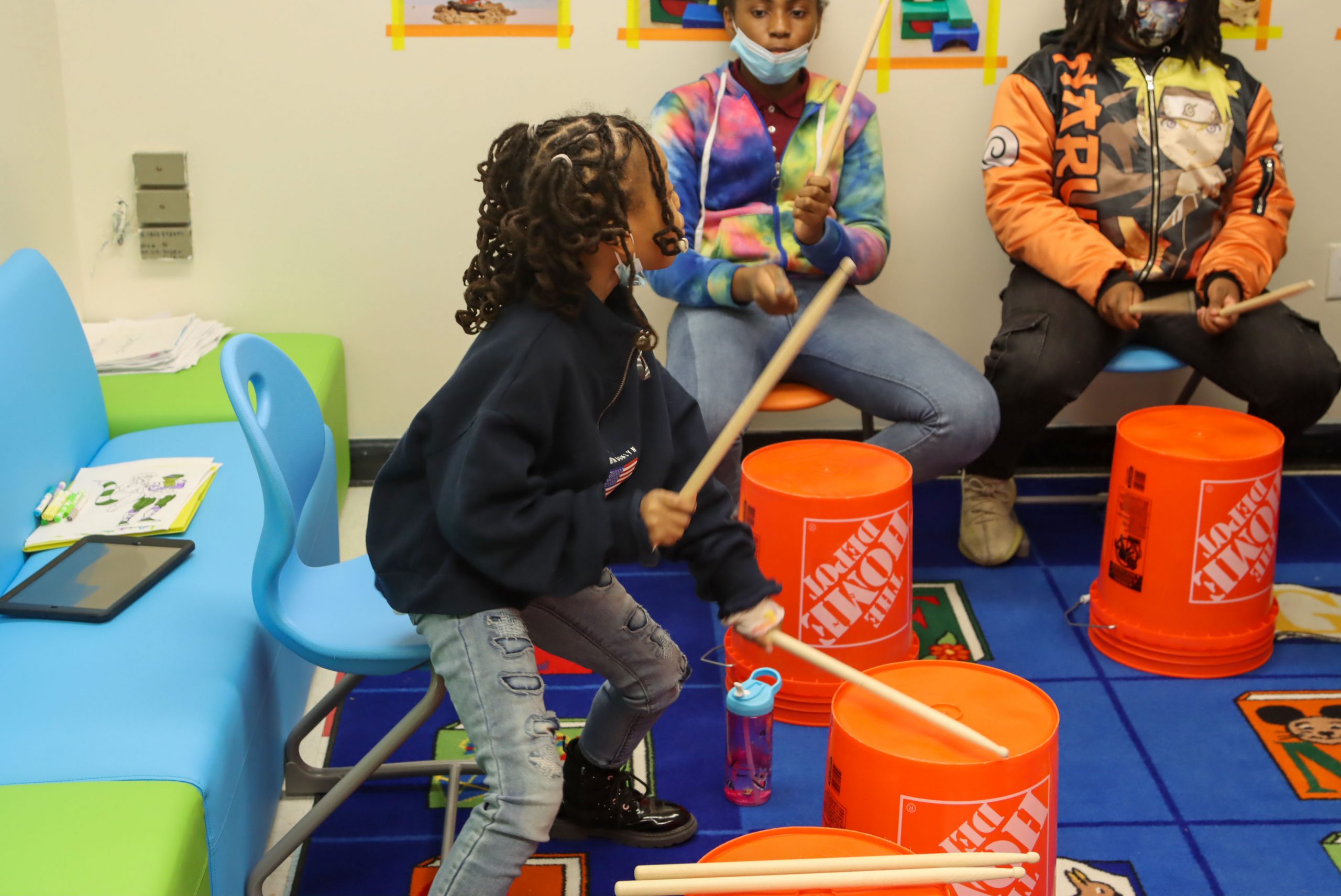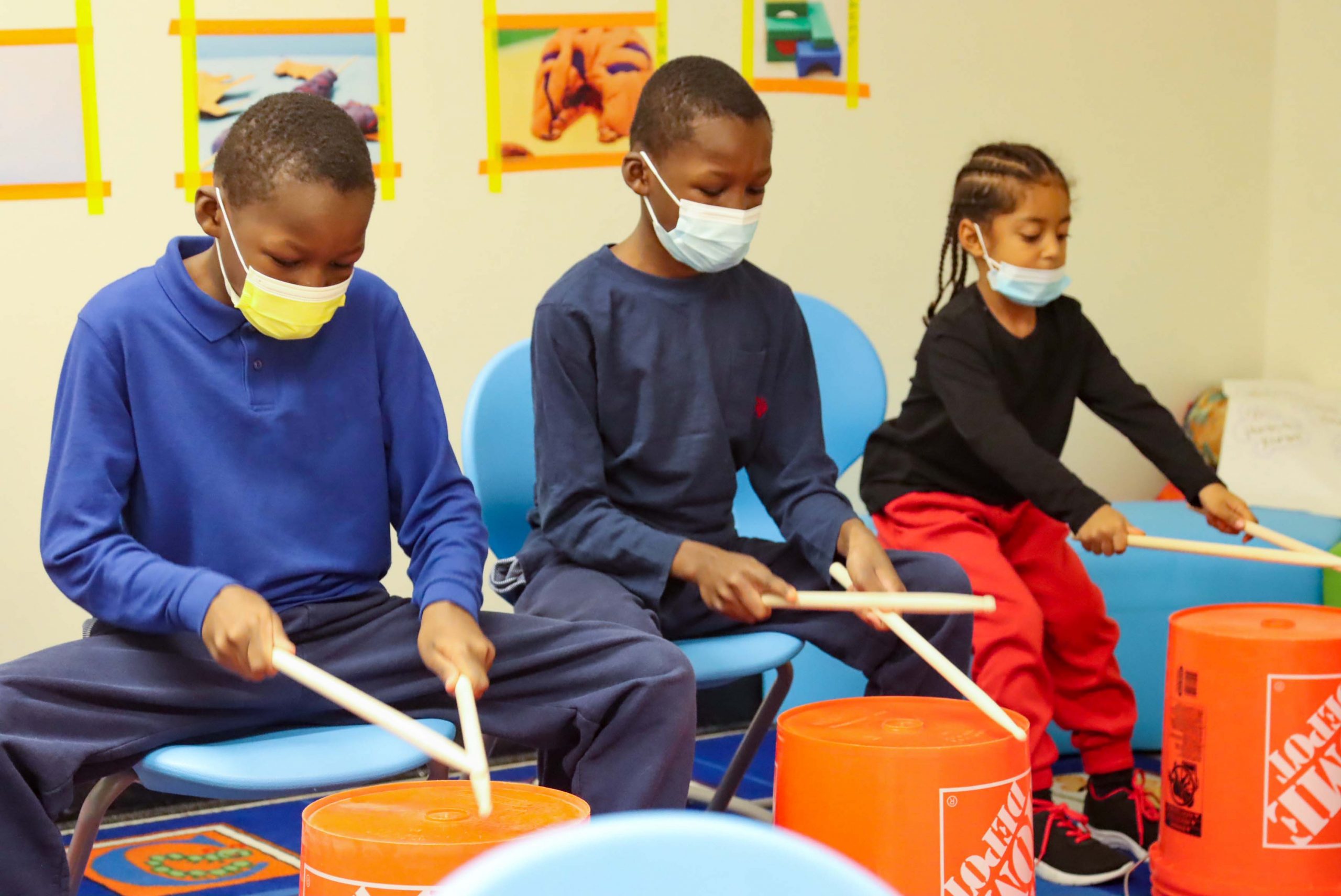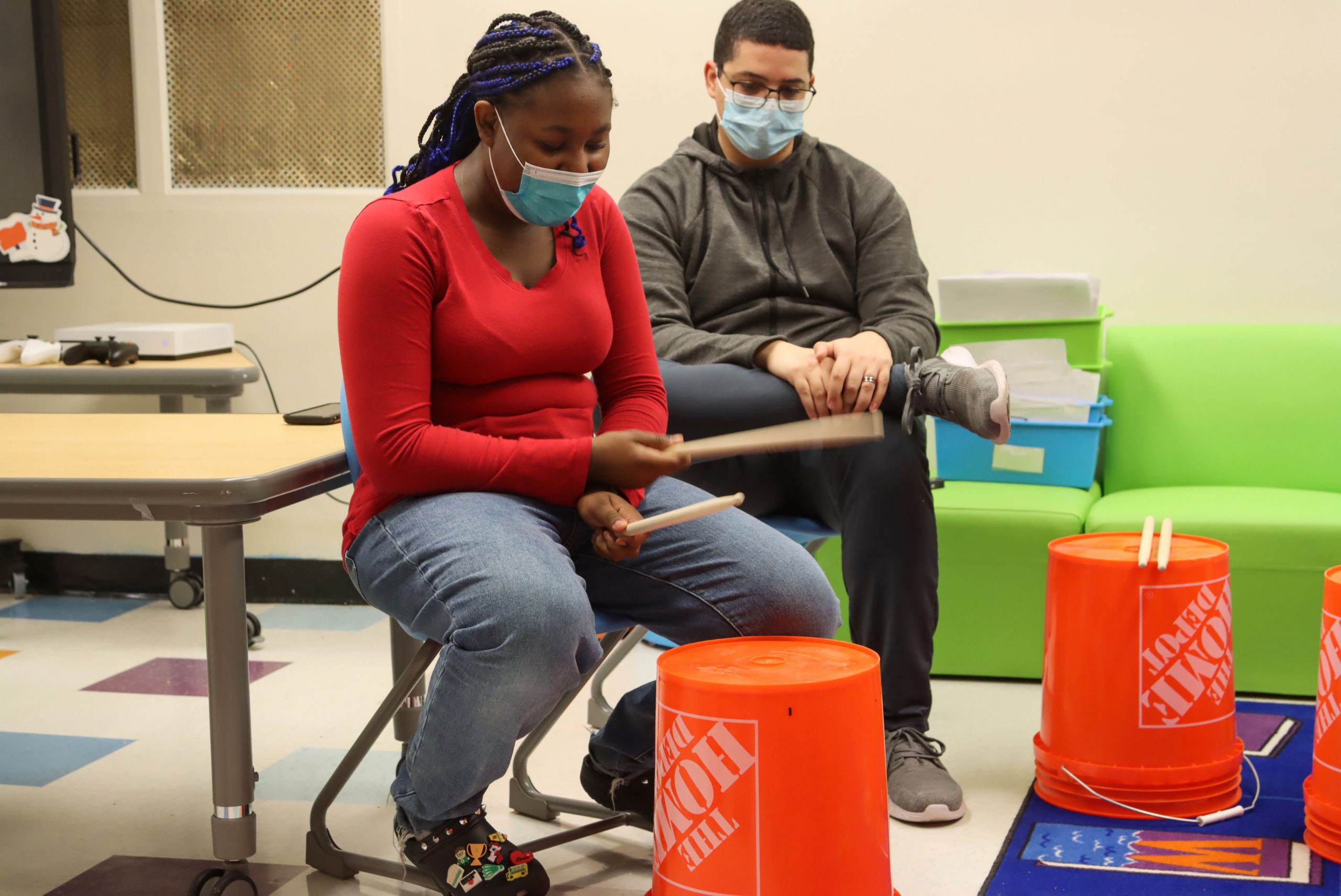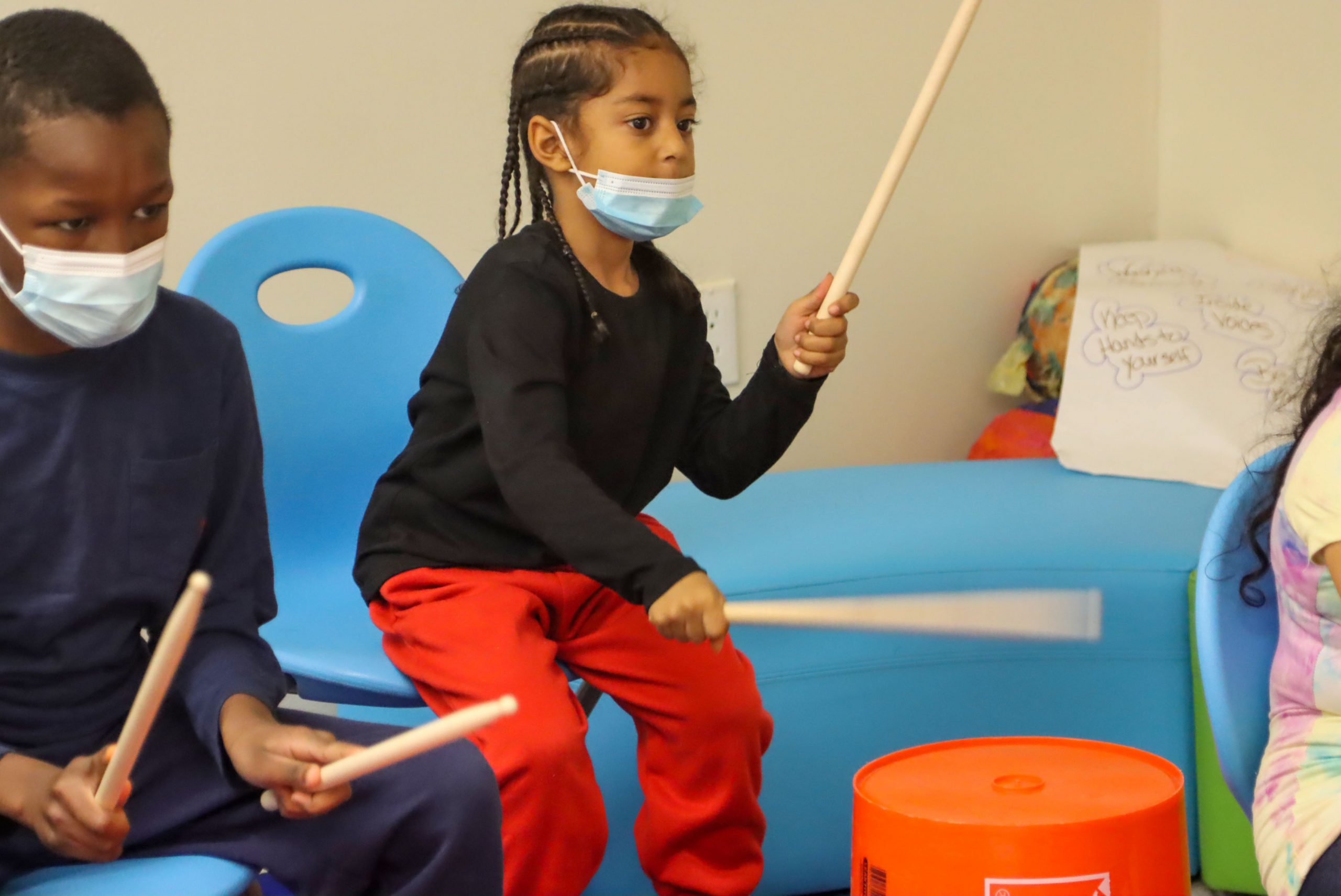 This Spring, the Afterschool & Rec kids at Prospect Family Residence have been drumming up a storm in a Buckets & Beats class with the Brooklyn Music School. The class was a hit with the young musicians who tapped their way to success.
Music teacher Sarah Mullins emphasized the importance of teamwork and kindness in her classes. She believes that with music, everyone can work together to create something great.
"I want everyone to feel like they belong," said Sarah. "I want everyone to be kind and respect each other. With music, we are listening together … we are working as a team to accomplish a goal that we can present in a performance at the end of the program."
And that is exactly what they did in their final recital that they proudly performed for their parents. Prospect Lead Teacher Giovanni Yapor said he saw tremendous growth in the kids since they started the weekly classes.
"I saw the kids go from not being able to stay still and talking over the teacher to staying composed and respecting the music teacher," said Giovanni. "They went from not knowing what to do with the sticks to being able to masterfully perform in front of their parents."
The kids' favorite part of the class was "soloing," where they got a moment of fame to show off their freestyle skills. One student shared that they learned how to make different sounds by hitting the bucket in different places.
"I am seeing my students [get] excited about playing and excited about music … that's what I want," said Sarah.
Through patience and teamwork, the kids learned how to  transform something as simple as a bucket into a musical instrument and discovered a new creative outlet for their musical talent.
Giovanni says he hopes the kids "continue to persevere when something seems challenging and to never lose their creative hearts."