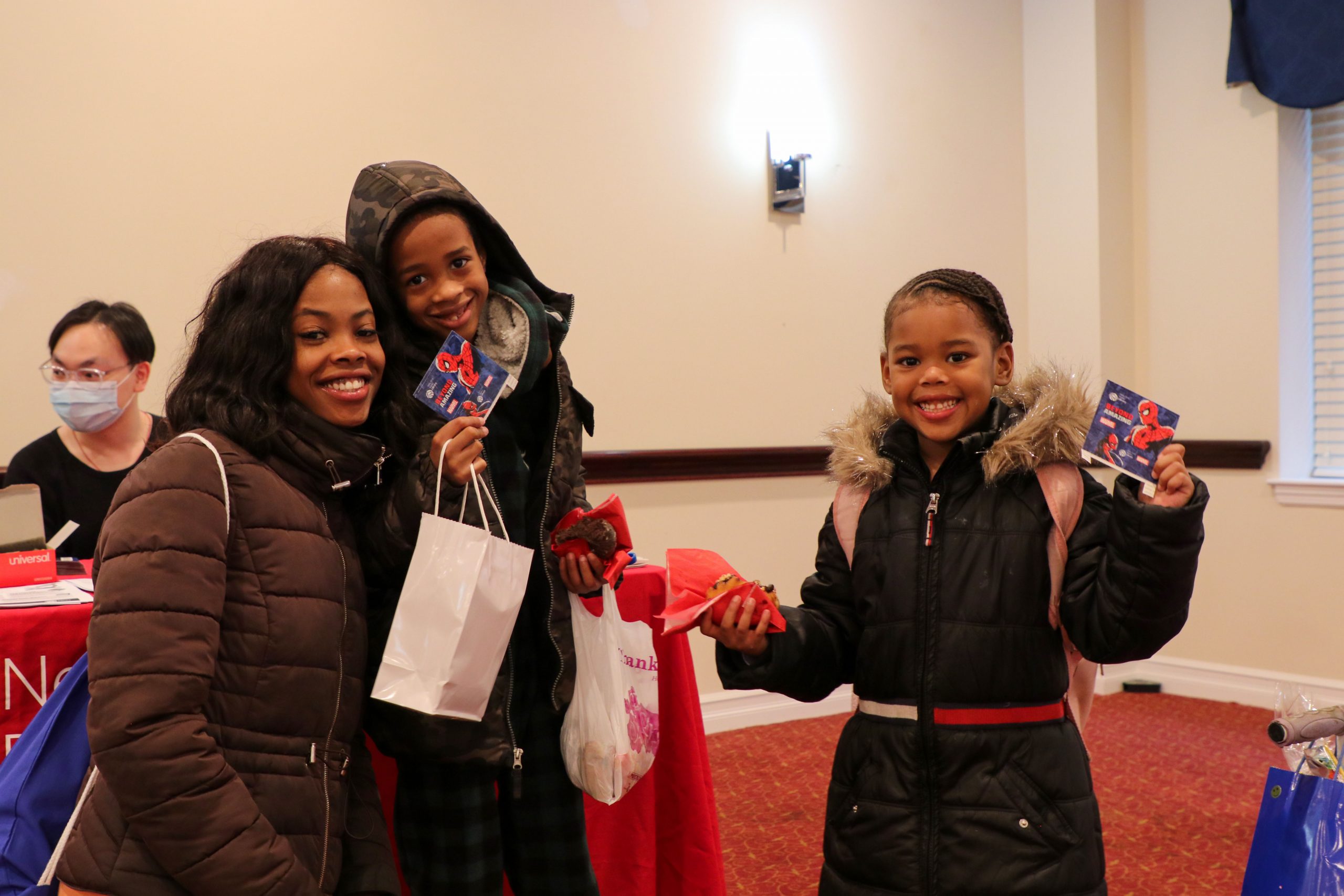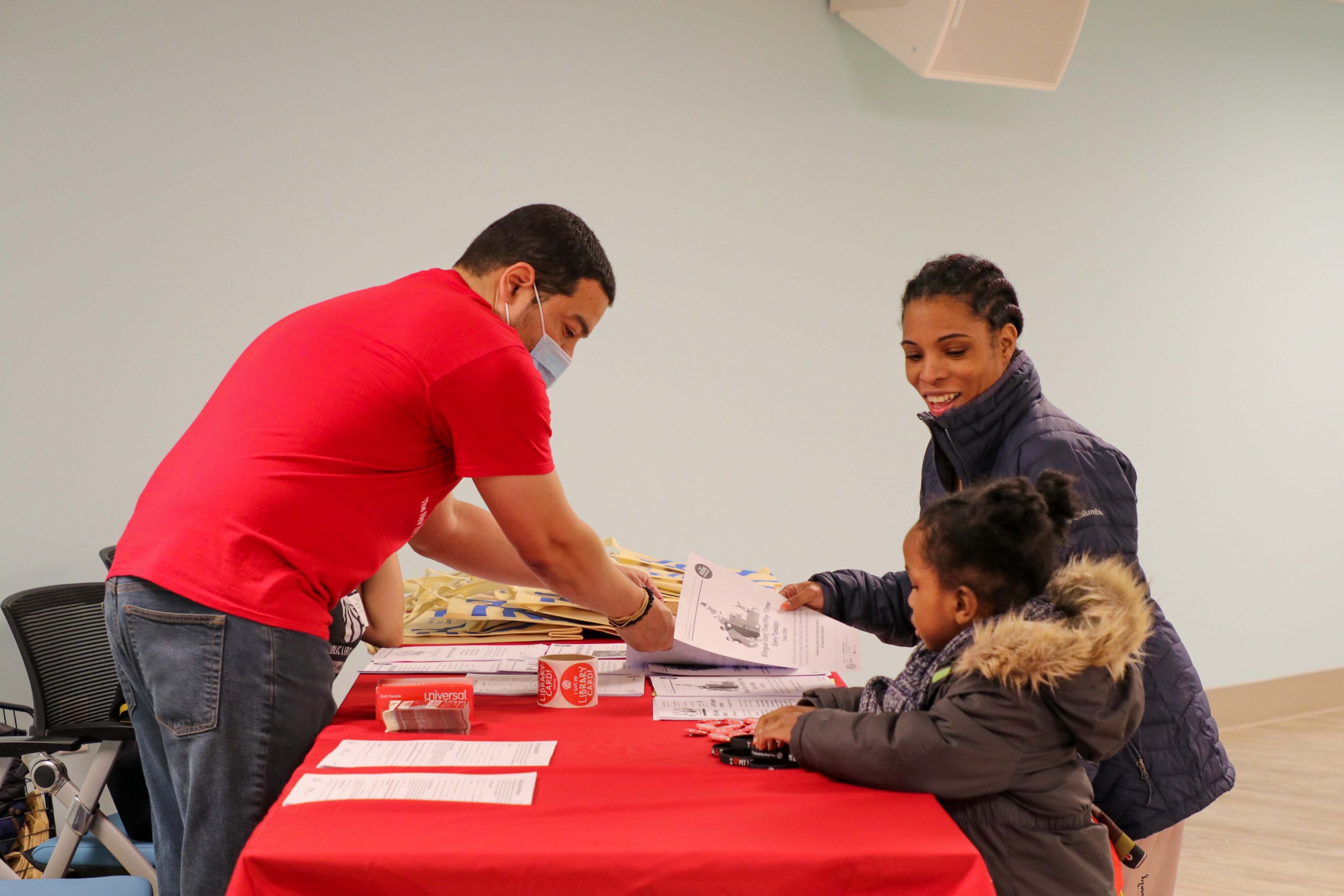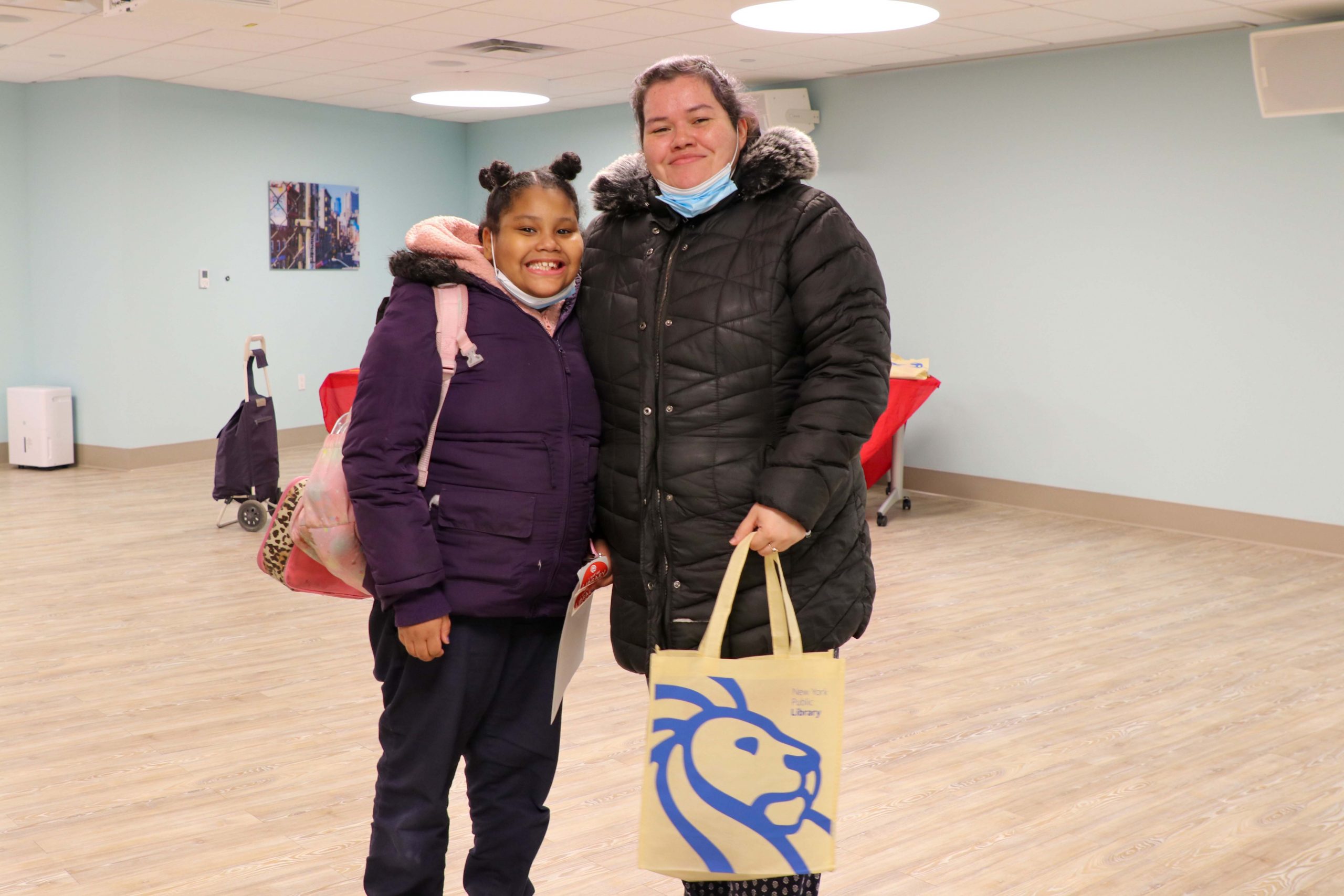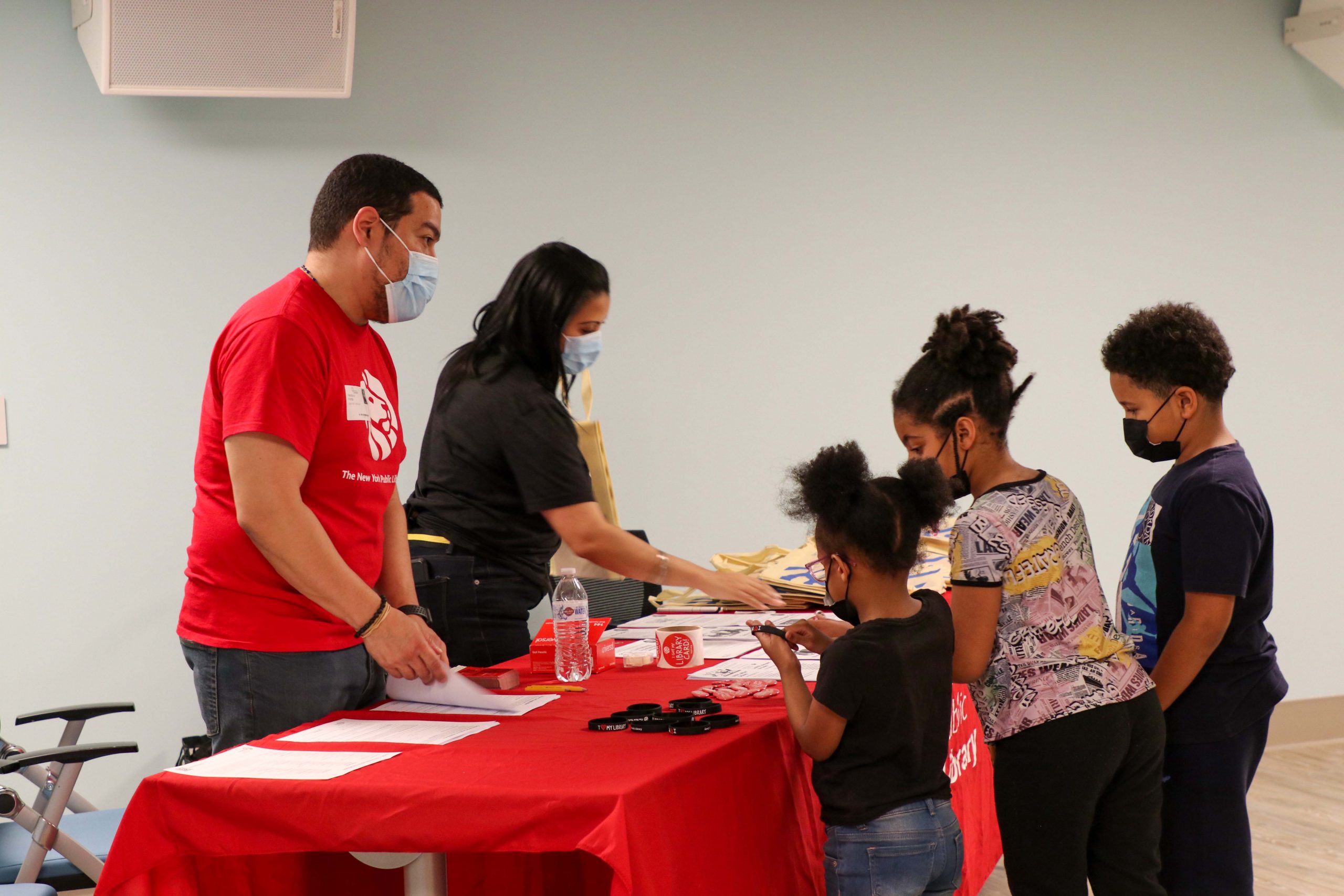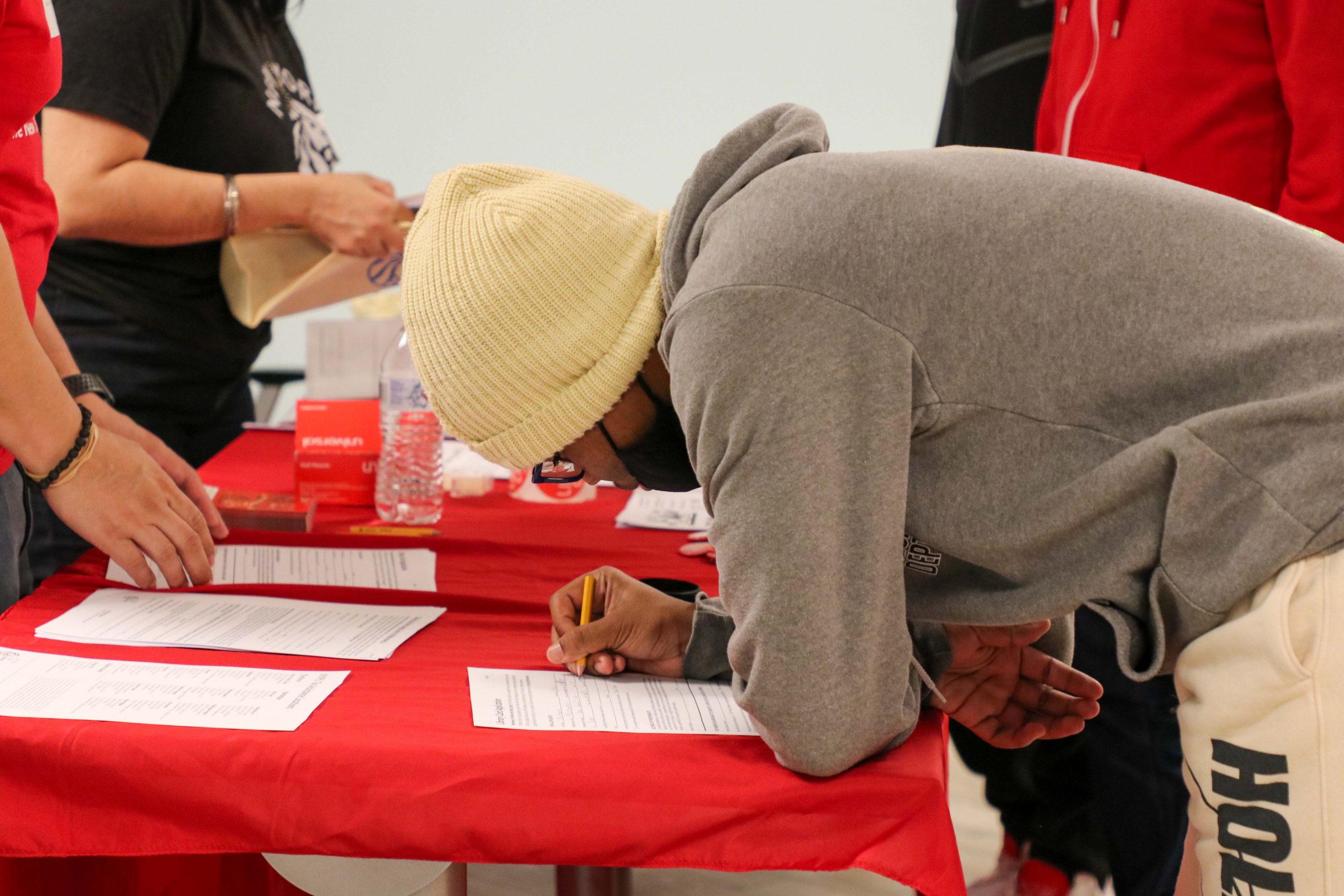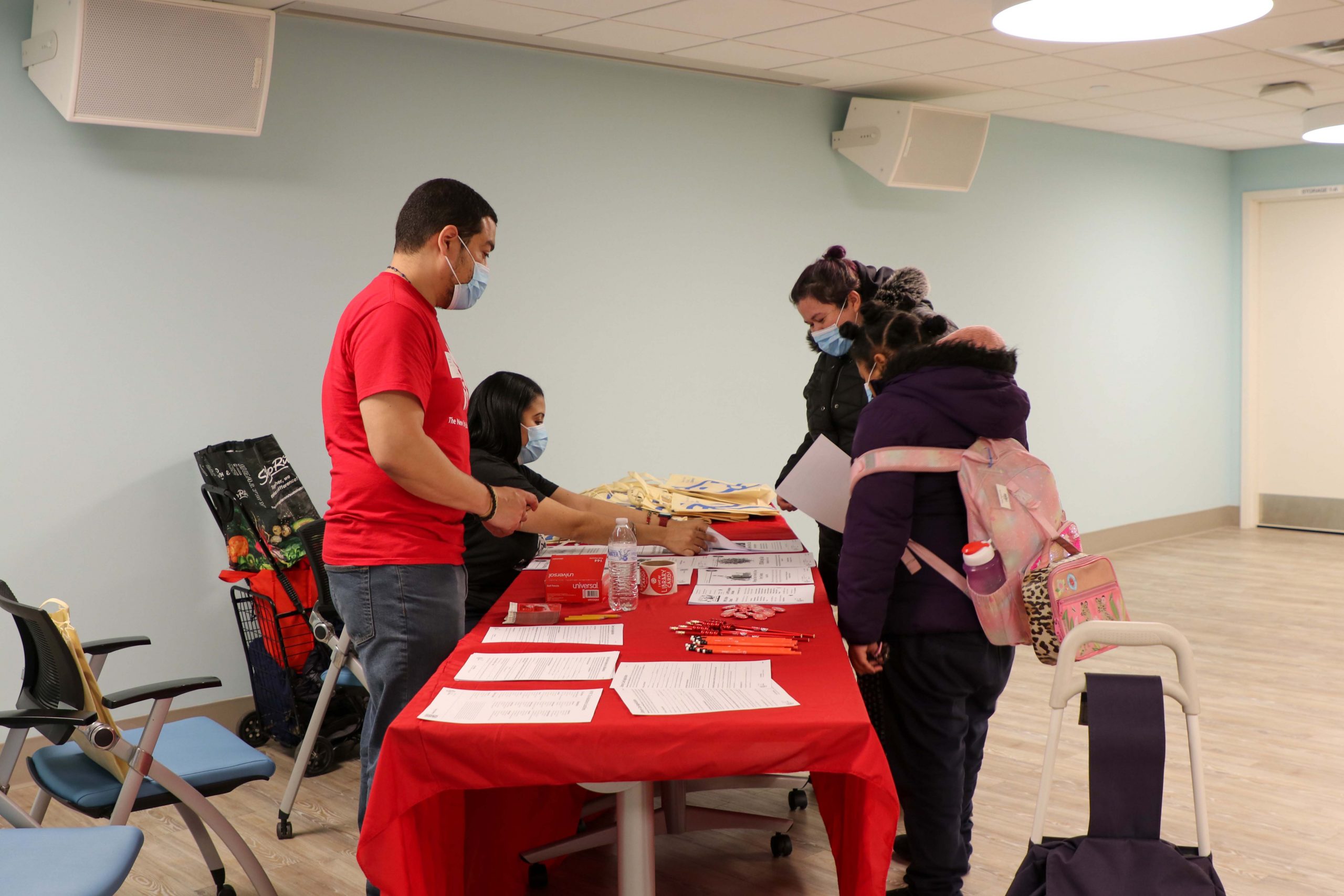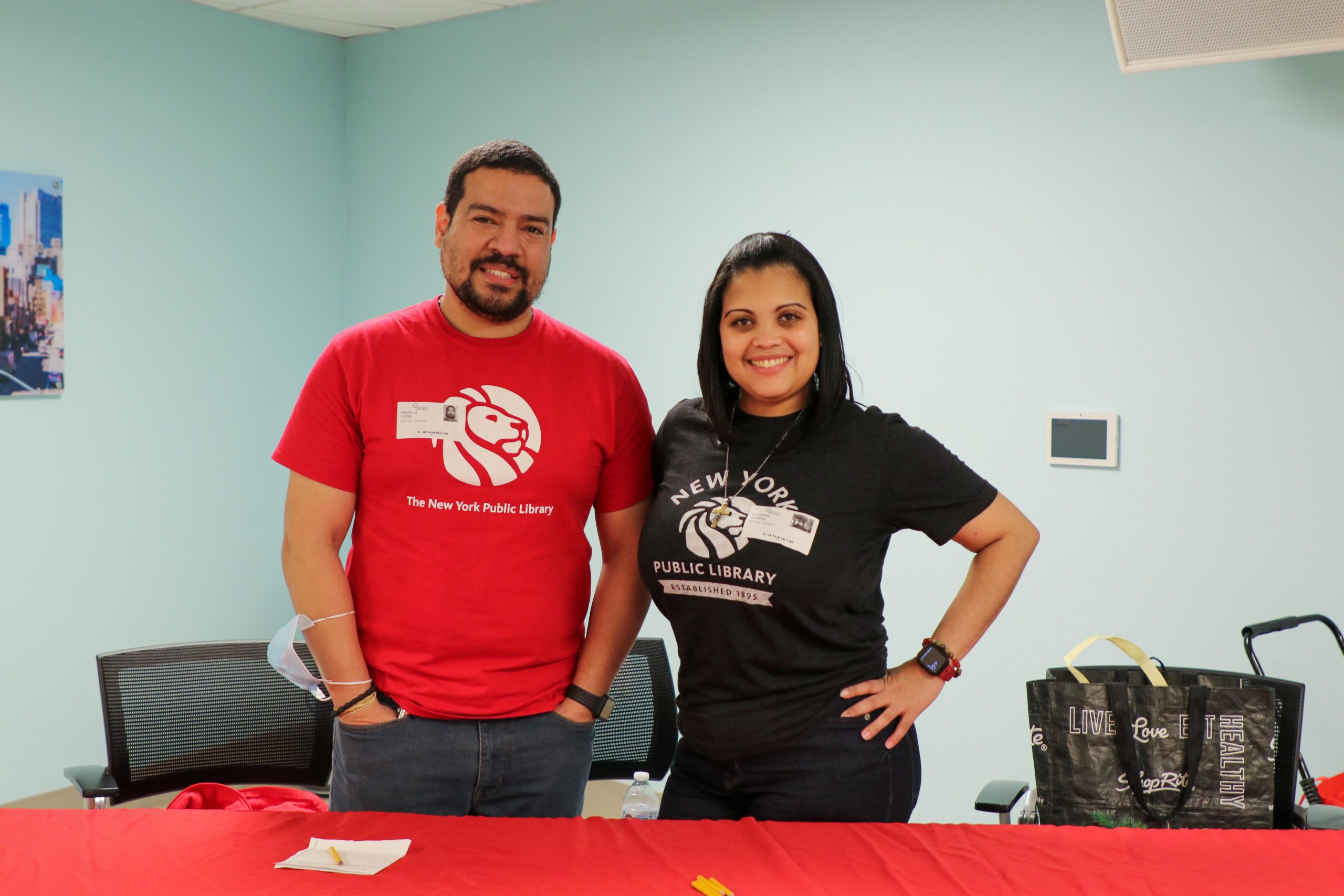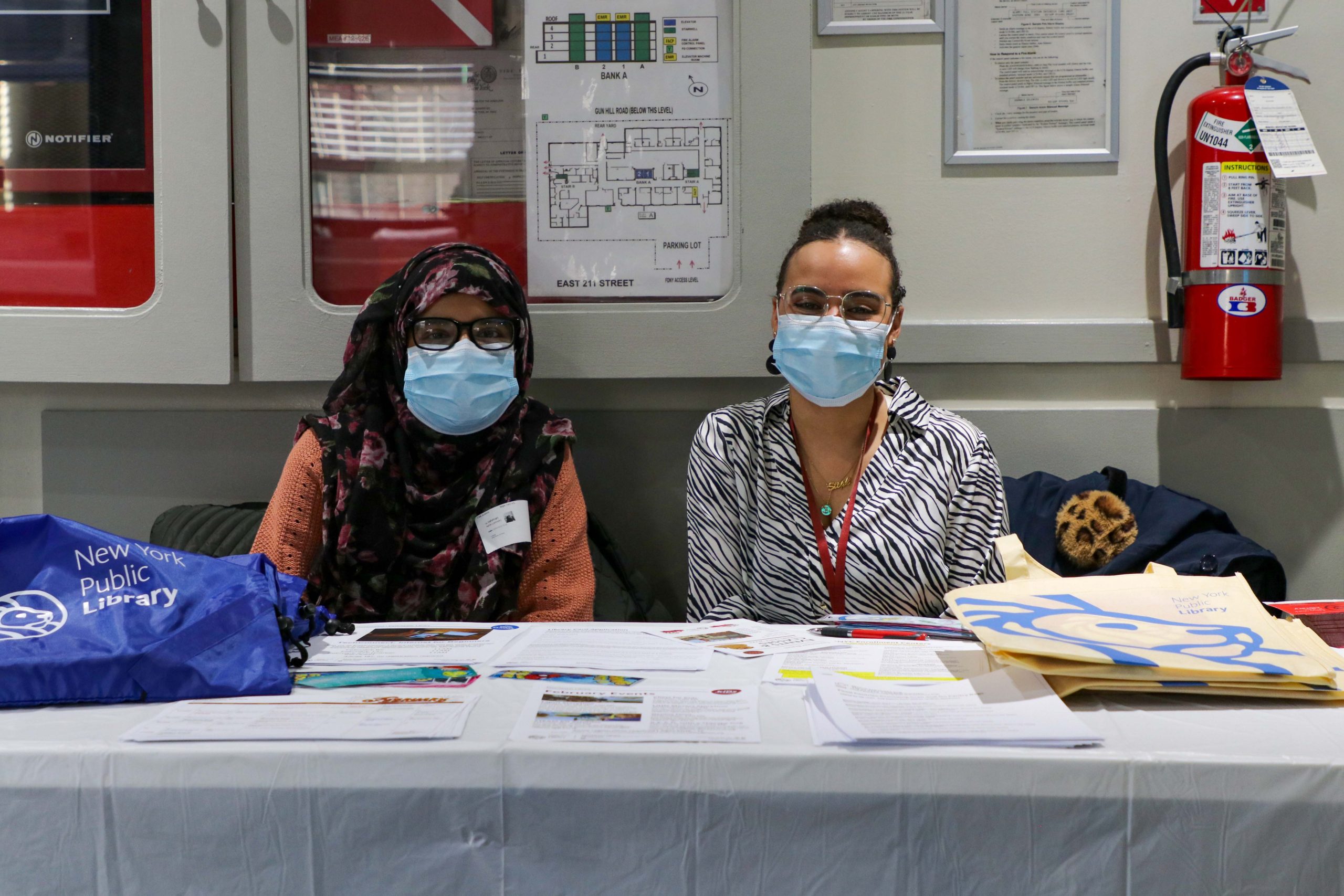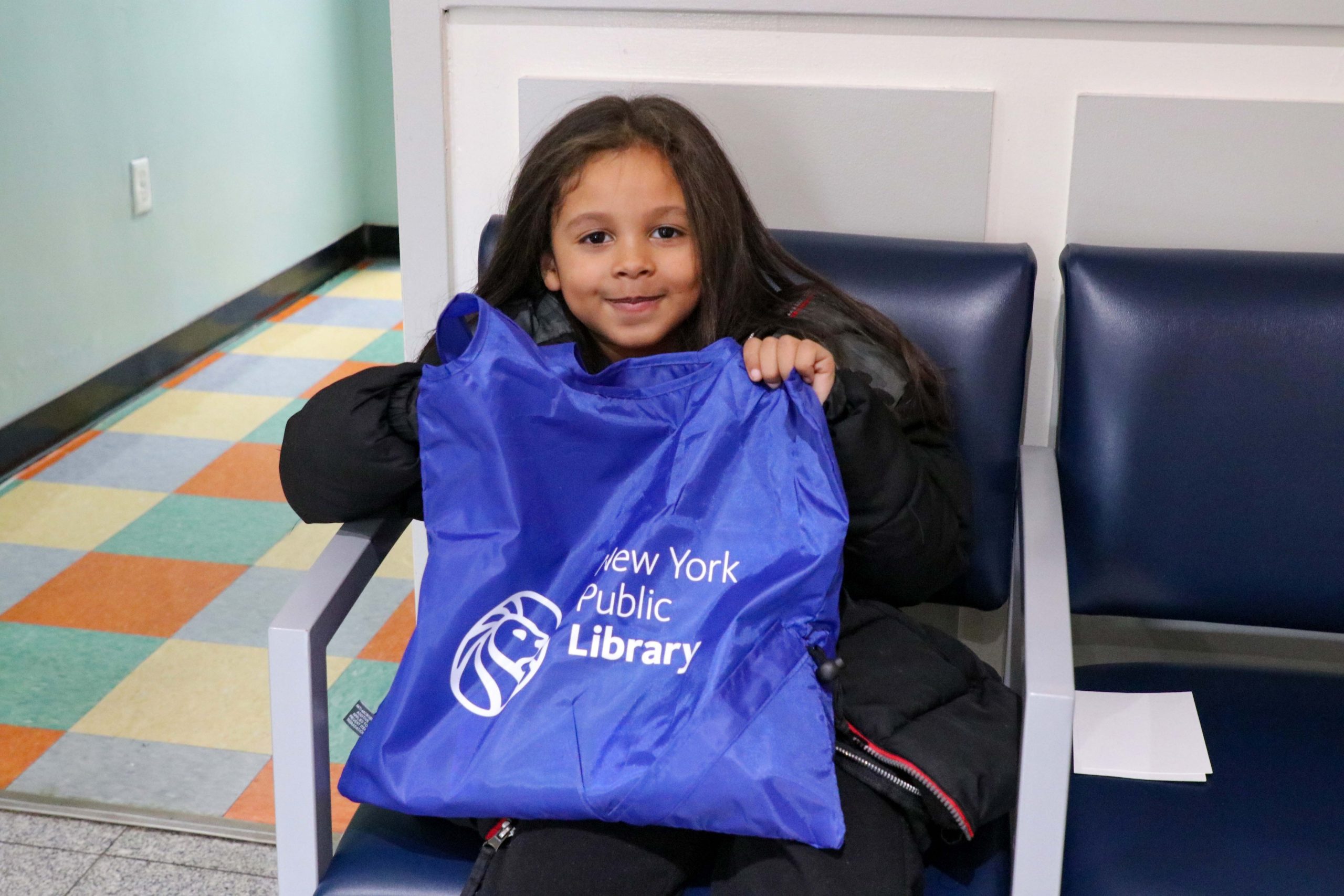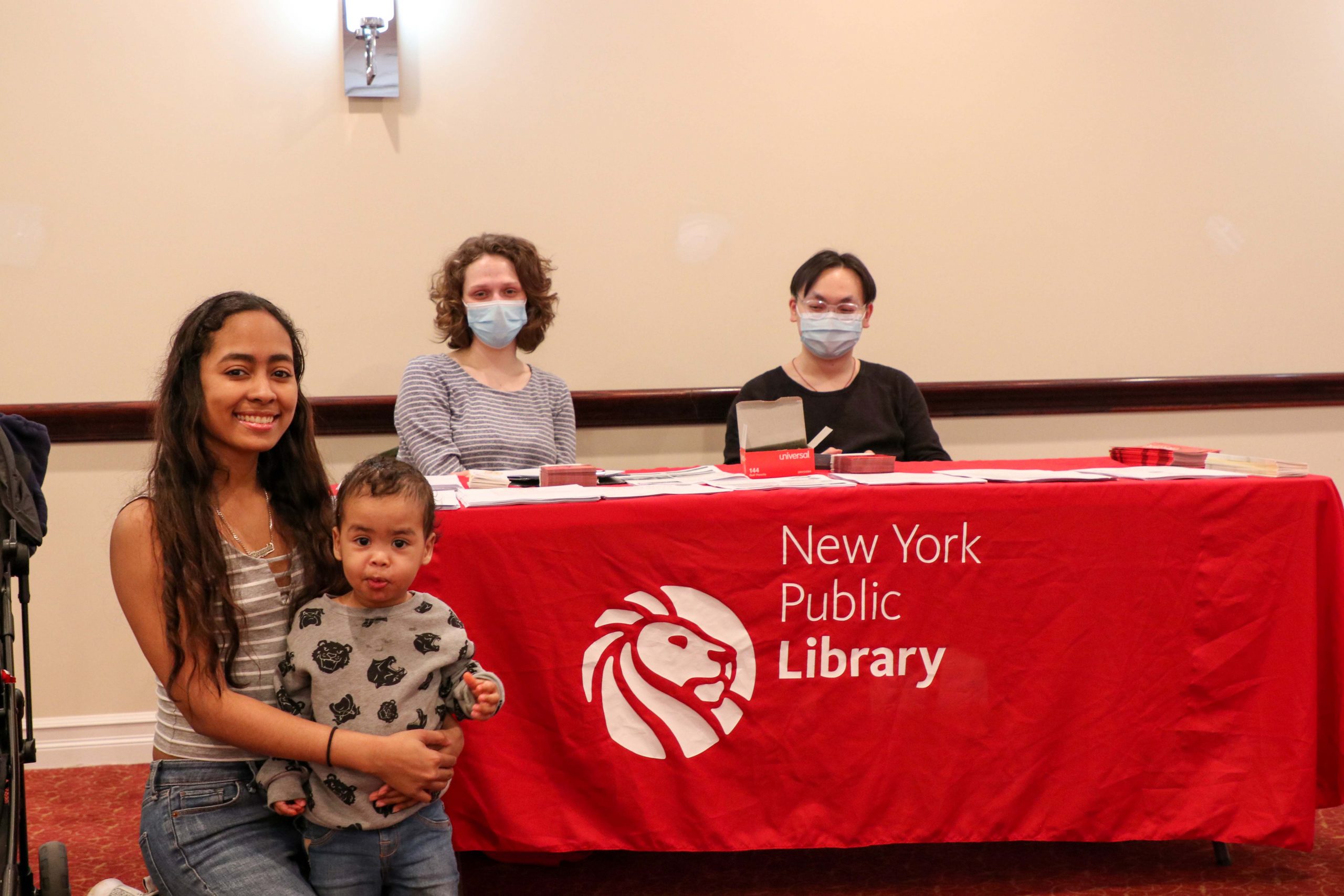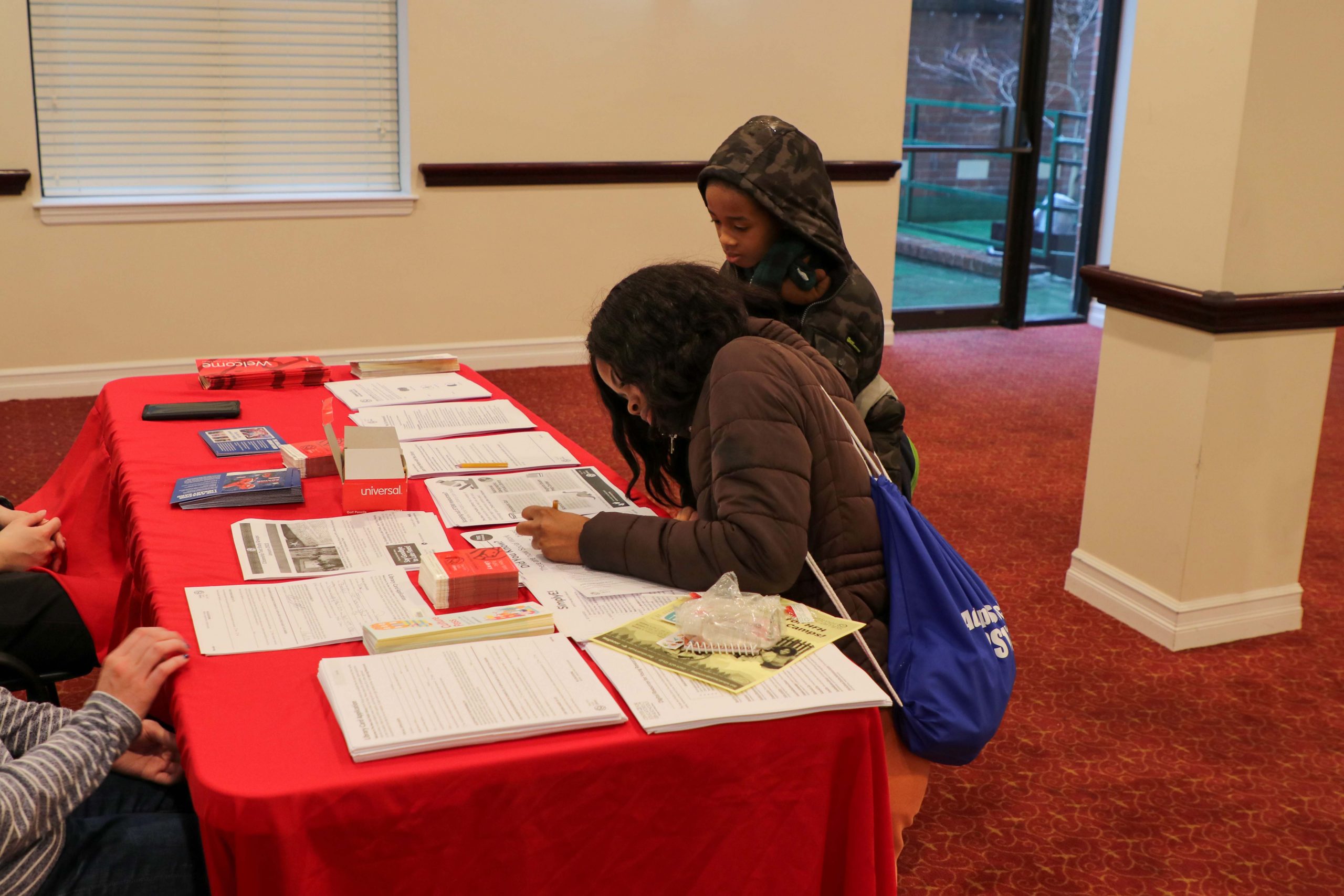 Last month, staff from Soundview, Eastchester, and Ottendorfer New York Public Libraries set up tables at Allie's Place, Williamsbridge, and Clinton Family Residences respectively. Families stopped by to sign up for library cards and learn about the abundance of resources available at their local libraries.
"Our goal is to sign [families] up for a library card because it opens up a whole different world of resources, not just books, [and to] promote the resources that not just the Soundview community has but the New York Public Library, in general, has to offer to every community," said Hector Horta, Senior Adult Librarian at Soundview Library. "[This event] helps us reach an audience that may not even know that we are here."
"I've been meaning to go to the library, and now we can go to one close by," said one mother at Williamsbridge Family Residence.
The library events were a hit across the board. Parents were excited about the convenience of having a local library, and kids were giddy at the opportunity to sign up for their very own library cards.
Each branch offers a variety of programs depending on the community in which they are located. From homework help, afterschool programming, and video game clubs to financial literacy programs, resume help, and tech classes, there are free resources available for people of all ages and interests.
"Some of the questions I was asked today were 'Are there any books for me?' in terms of adults, or 'I'm pregnant. Do they have anything for pregnant moms?' The answer is 'Yes. Yes. Yes. Yes,'" said David Belmar, Director of Afterschool & Recreation at Allie's Place.
In light of the recent rise of asylum seekers from South and Central America, the NYPL has been proactive in making sure that the resources they offer are also addressing the needs of Spanish speakers—an asset to the many Spanish-speaking families at HFH, as well. Libraries offer English classes, homework help in Spanish, and access to sign up for a free NYC identification card, regardless of documentation status.
HFH staff were equally excited to learn about all of the resources accessible to the families at the residences and to connect with those in the library community.
"It's a big help for us as Case Managers and the Family Services team because these families are depending on us," said Elizabeth Castillo, Case Manager Supervisor at Clinton Family Residence. "Having these types of events [reminds you] there is someone else here to help out."
Alfonsina Gomez, Administrator at the Williamsbridge Family Residence, mentioned the importance of the kids at the shelters having access to activities that get them involved in the community post-Covid.
"We have a good number of kids. The fact that they can come out and enroll in different programs or events and have access to more books—that's a really good initiative," said Alfonsina.
The next visit by the New York Public Library is already in the works.
"Last summer was the first summer that we were giving out free books in our effort to promote literacy," said Katherine Jiménez, Children's Librarian at the Soundview Branch. "My next goal is to come back [to the shelters] to bring free books for the community."