Longtime HFH collaborator, Old Navy, has joined HFH in an organization-wide effort to support young mothers residing in HFH family residences. This spring, donations of diapers, bottles, blankets, and more were given to mothers at each HFH family residence.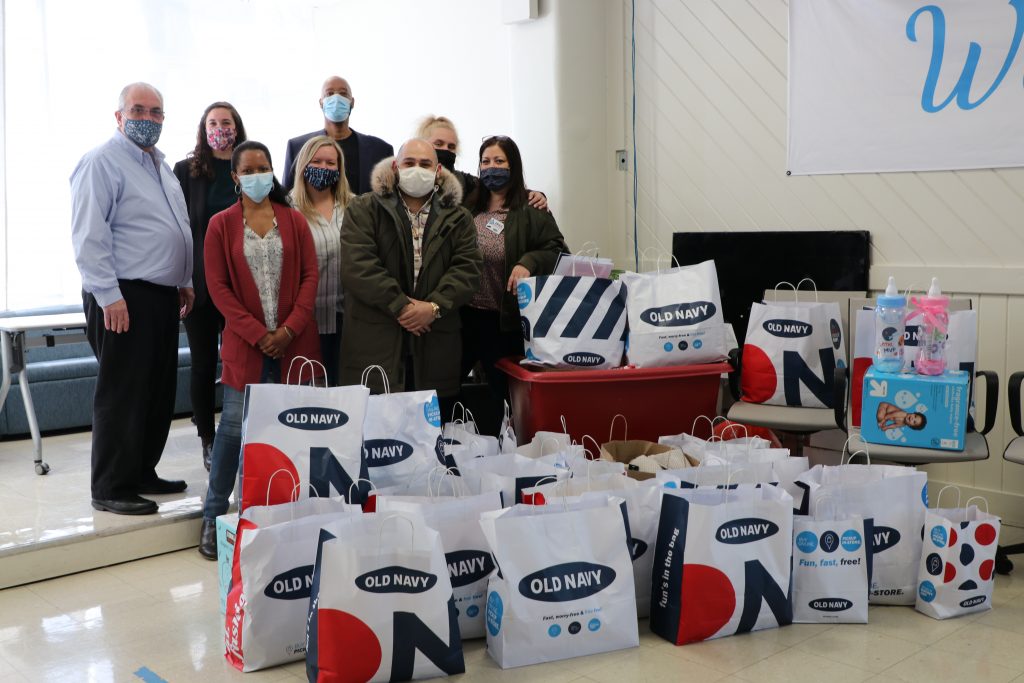 Old Navy employees delivered over 20 of these bags of baby items and clothing to Saratoga Family Residence in Queens.
"All 10 stores in our district participated, and we got over $3,000 of new clothes and necessities that new moms will need to support their children," said Joe Delgado, Old Navy's District Community Leader for New York.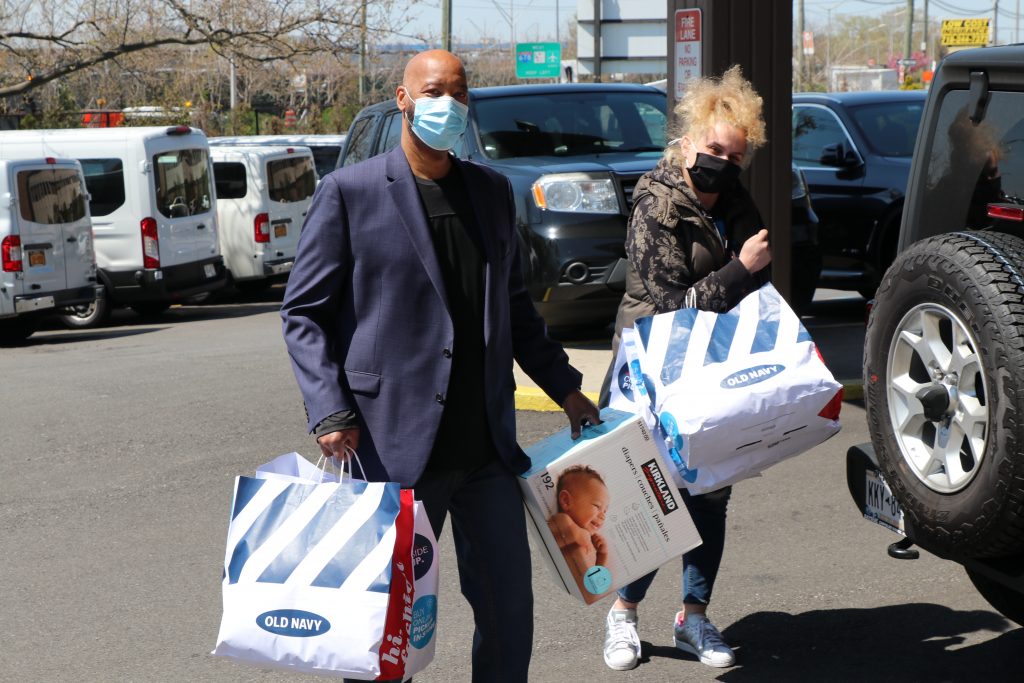 Old Navy's Queen's district has collaborated with HFH for over three years, volunteering and participating in numerous donation drives and events that lend a helping hand for families in need of nonperishable items.
Along with the recent donation to Saratoga, Old Navy donated clothes, bibs, and wipes for children ages 0-12 months to HFH's three family residences in the Bronx. A total of six Old Navy stores that make up the Bronx district all contributed to the substantial donation to help residents care for their children.
"I partnered with HFH about two years ago to see how we can support through volunteers and donations within the community. Since then, we have participated in Adopt a Family and donated nonperishable items to all the Bronx sites," said Tina Macheda, Old Navy's District Community Leader for the Bronx.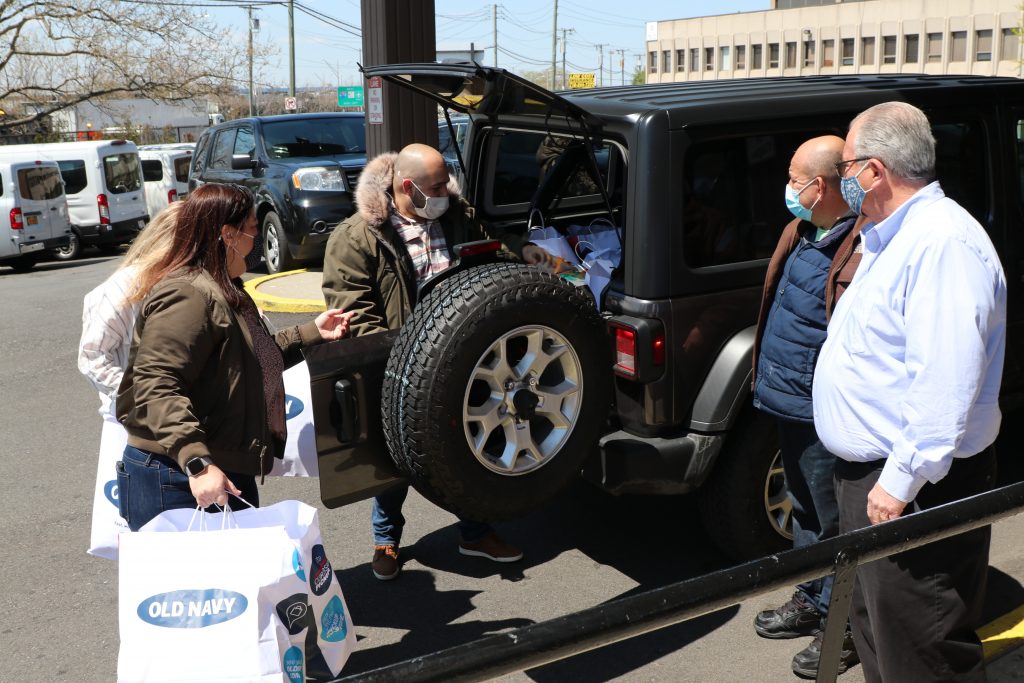 Old Navy became a partner with HFH in 2017 when they first began donating clothing items to Saratoga. Since the beginning of the partnership, Stacey Engebrethson, Old Navy's Regional Community Leader for New York, was inspired by the work HFH has done to help families within New York and wanted to participate in more volunteer opportunities. Although Old Navy's partnership began with Saratoga in Queens, the collaboration continues to grow with HFH's family residences in the Bronx.
"I think it's really wonderful that there's a continued partnership in the Old Navy district of Queens with Homes for the Homeless. We're now spanning five, six years volunteering with HFH, not only with donation drives, but pre-COVID working with the afterschool programs," said Engebrethson.
HFH's relationship with Old Navy has blossomed over the years and left a lasting impact on the children.
"We truly appreciate and cherish our partnership with Old Navy. They have been an integral part of our programming and a great supporter to HFH," said Michael Chapman, Director of Afterschool and Recreation at Saratoga Family Residence.
In the past, Old Navy has sponsored tie-dye and slime events as well as pantry donations and greatly contributed to Adopt A Family, a program that takes place around the holidays where families submit their wish lists of items such as clothes, toys, and video games. Old Navy staff members then purchase items from these wish lists, gift wrap, and deliver them to HFH sites.
Moving forward, HFH has plans with Old Navy to sponsor events over the summer and bring back the successful Fashion Show from 2019 next fall.