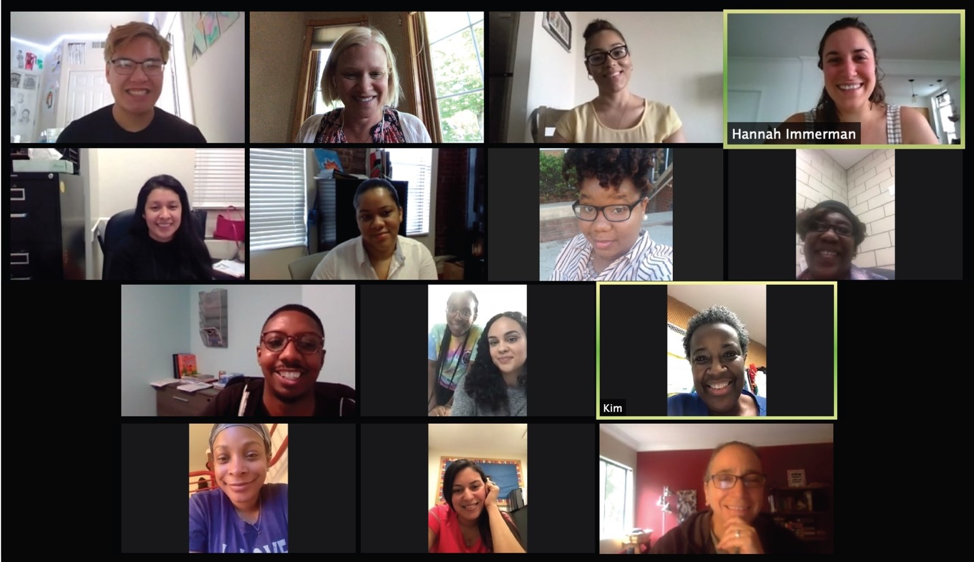 HFH staff and PAL volunteers during a virtual staff training.
"During the last several months, we have all experienced a new type of isolation that is especially difficult for children and youth who are missing the in-person connections with their teachers and friends. It has been wonderful to connect the HFH youth to the PAL students who are so thoughtful, caring, experienced and reliable."
When the COVID-19 pandemic forced New York City Public Schools to close in March 2020, HFH stepped up its efforts to provide academic enrichment and support to children at HFH Family Residences. Through a collaboration with the University of California San Diego's Partners at Learning (PAL) program, K-12 students at HFH had the opportunity to pair with undergraduate tutors enrolled in UC San Diego's Department of Education Studies. In addition to providing online tutoring to HFH students, volunteers from the PAL program helped train HFH staff in techniques for online learning using Zoom.
In an article for UC San Diego's This Week news magazine, students and staff at HFH, including Senior Programs Associate Hannah Immerman and Saratoga's Director of Afterschool & Recreation Michael Chapman, spoke about their experience with the PAL program, which has continued into the 2020-2021 school year.
Learn more about HFH's collaboration with the UC San Diego PAL program.