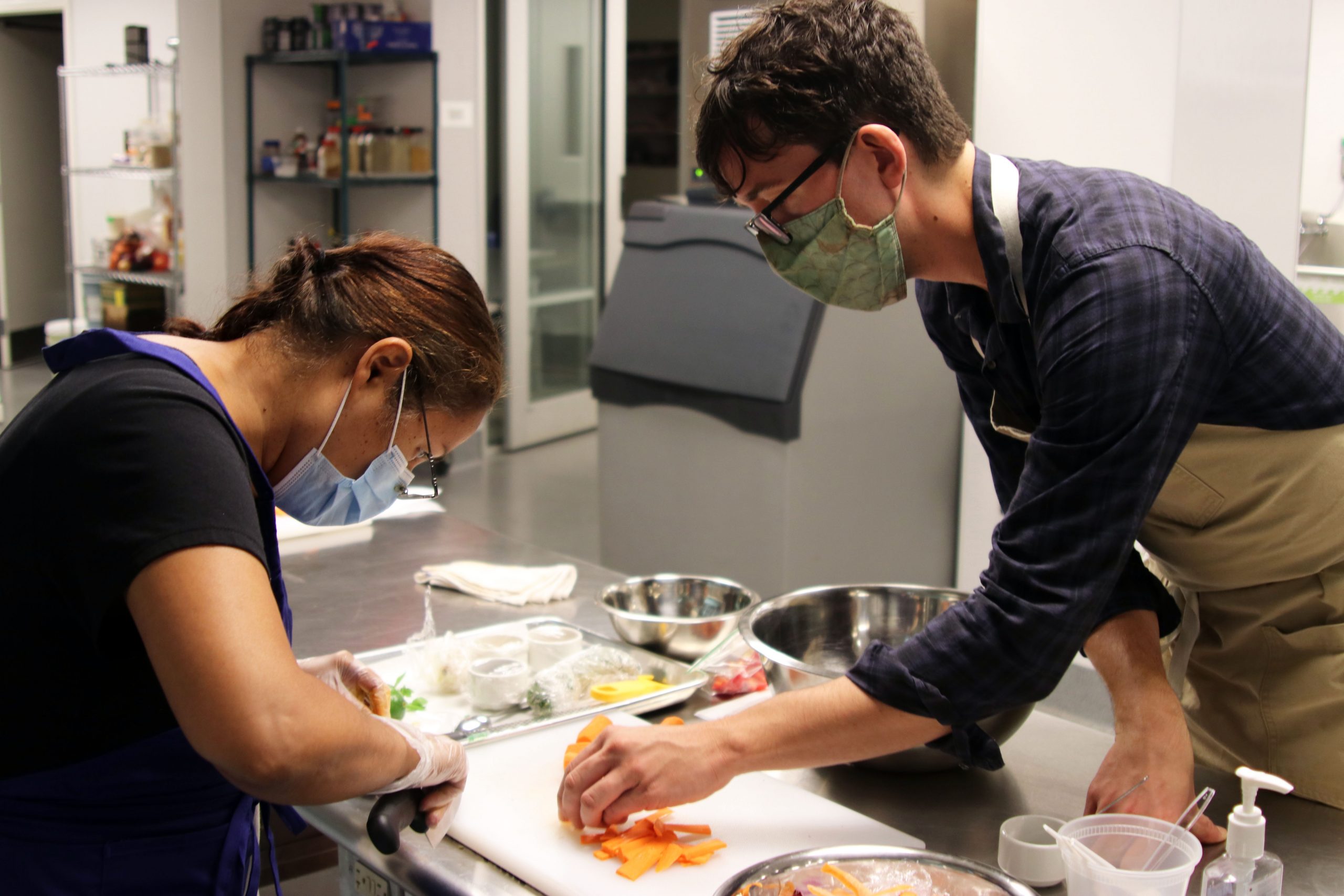 This November, Allie's Place Center for Culinary Education & Employment graduated its first Knife Skills cohort. The Center's Knife Skills program consists of six sessions covering the foundations of kitchen culture and cutting techniques. Knife Skills, as with all of  the Center for Culinary Education & Employment's programming, is intended to prepare students for careers in the culinary industry, from commercial kitchens to cafes.
Upon completion of all six sessions, all Knife Skills graduates receive a certificate, tool kit, and guidance on how to sign up for a New York State Food Handler's Card, which is funded by HFH and is required for employment in the preparation, storage, or service of food.
According to Robert Seixas, HFH's Director of Culinary Education, his students in Knife Skills have expressed an interest in both the culinary industry and in "food and cooking for their own personal development." Discussions during class range from rules and norms in the kitchen to equipment identification to basic employment tips.
During each session, students explored a new recipe intended to build upon fundamental knife skills. Over the course of their sessions, which last approximately two to three hours each, students in Knife Skills' first cohort made grapefruit & avocado salad, asian coleslaw, vegetable soup, and a chicken dish.
Fanny is a student at Allie's Place Center for Culinary Education who recently completed the Knife Skills program,  in addition to attending several recreational classes.
"I'm enjoying everything you guys offer," said Fanny, who said that the Center for Culinary Education & Employment has expanded both her employment opportunities and her own personal cooking aspirations.
"I've kind of stuck to what I'm used to, more generic [recipes]," she said. "So, what you guys are opening [me] up to]—it's been a new encounter."